Natural radiance, subtle glow, and strongly marked cheekbones are a continuous trend of recent months - just like matte, neutral makeup. Matte makeup does not have to be boring. It is suitable for all occasions, masks skin imperfections and is great for people with oily skin. If you have a problem with excessive shine of the skin, maintenance of the matt, as well as a problem with the durability of the foundation - be sure to read some tips on how to achieve the dream effect.
Use a light gel base instead of a nourishing cream
Oiling ingredients in creams can significantly reduce the durability of makeup, cause unsightly shine of the skin, and even show pores. To avoid this, use a light gel base - it can be a serum or gel-cream with a transparent light formula. Remember to use the minimum amount of the cosmetic. The gel penetrates the skin much faster than the cream, smoothes it and shrinks pores, thanks to which the foundation will last much longer, and the pores, thanks to shrinking, will not emit excessive amounts of sebum.
Before applying the foundation, squeeze the excess of sebum into a tissue
Remember to always leave the excess of sebum and products applied directly to the skin after applying the skincare cosmetic. Powdering oily skin is pointless and the matte effect won't be long-lasting because the powder will not act as insulation.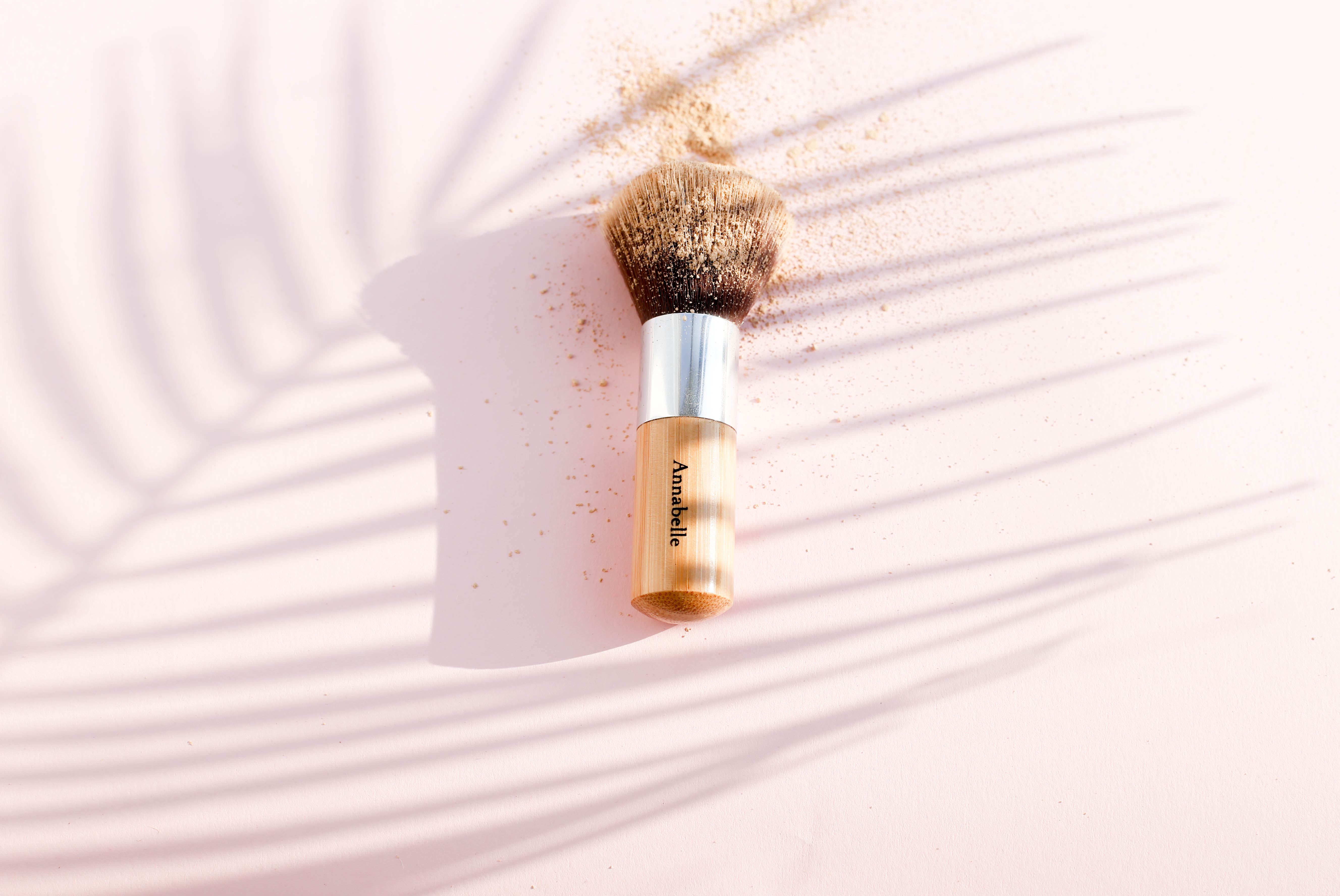 To enhance the effect, press the matting powder into the skin before applying the foundation
A great and very well-known trick is powdering the skin before applying the foundation - the powder acts as an insulation and as a sponge that absorbs the excess of sebum from the skin. It prevents sebum from reacting with the foundation. In addition to the matting effect, this method optically reduces pores. However, it is important to push the powder onto the skin, preferably with a compact flat top brush, because the delicate, sweeping movements may not give a satisfying effect. For this purpose, you can use Annabelle Minerals Pretty Matt matting powder.
After applying the foundation, remove the moisture of the mineral foundation with a dry cotton pad and gently sprinkle with powder the most problematic areas
The key to permanent, matte makeup is to remove the moisture content of the mineral foundation. It is also worth mentioning that there are formulas that are dry themselves, so you can limit yourself only to powdering the most problematic parts of the face. Avoid using too much powder in makeup to look natural.
Durable and matte makeup will make you feel confident and comfortable throughout the day. These few tips are worth remembering, and you will certainly be able to forget about the shiny complexion and discomfort.