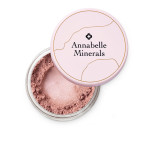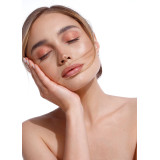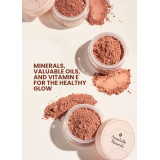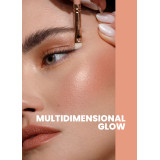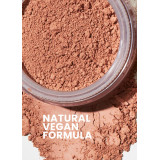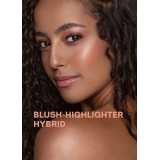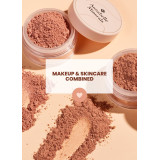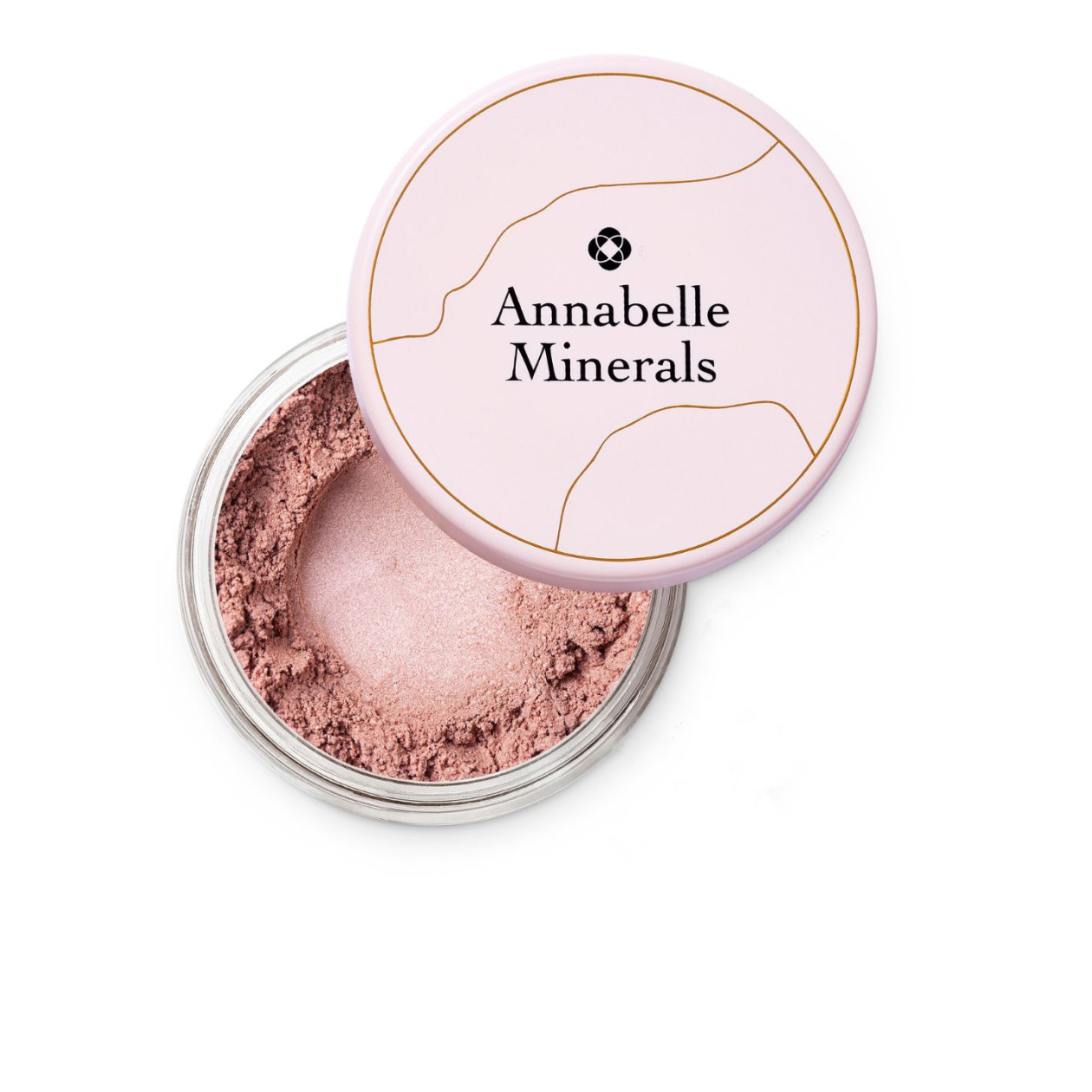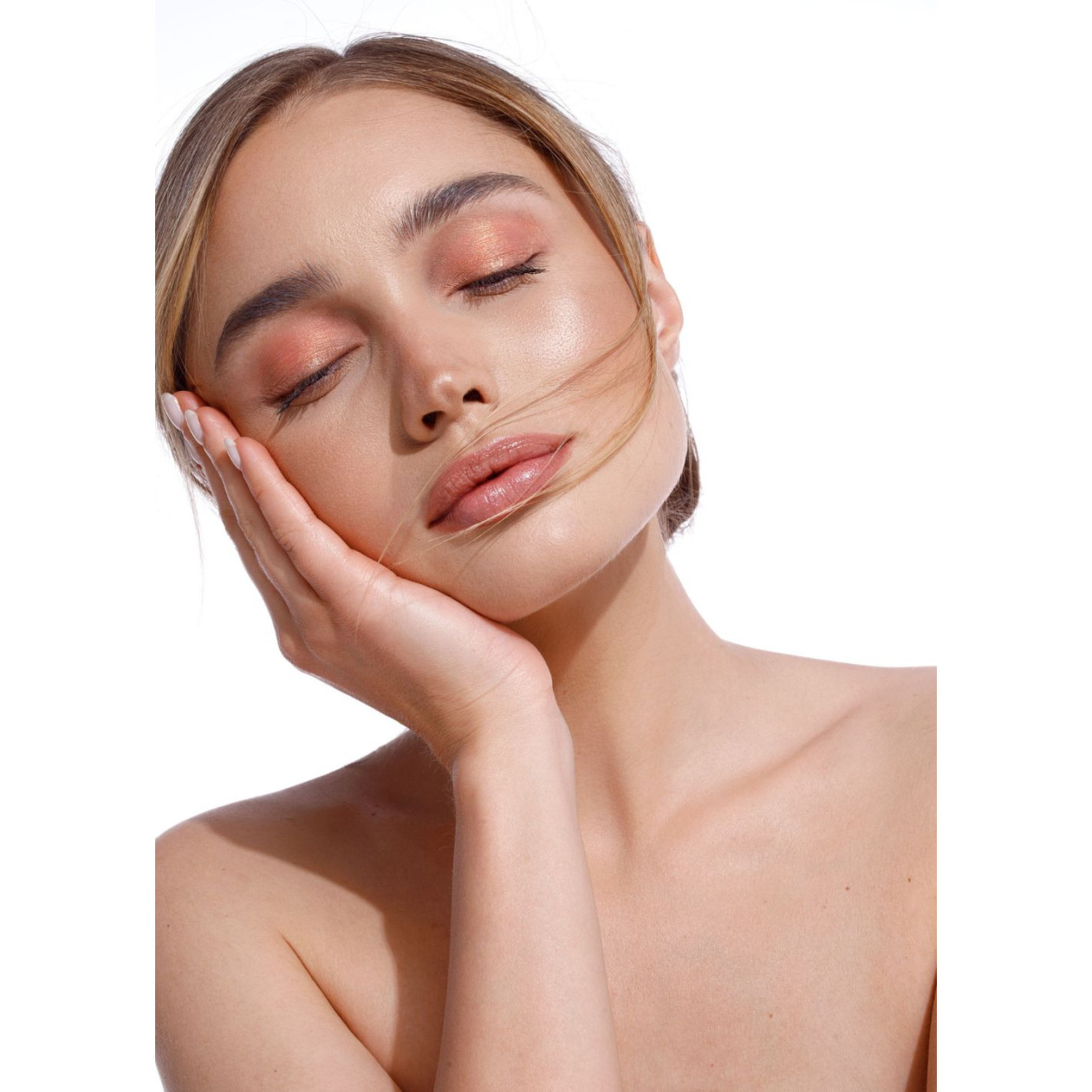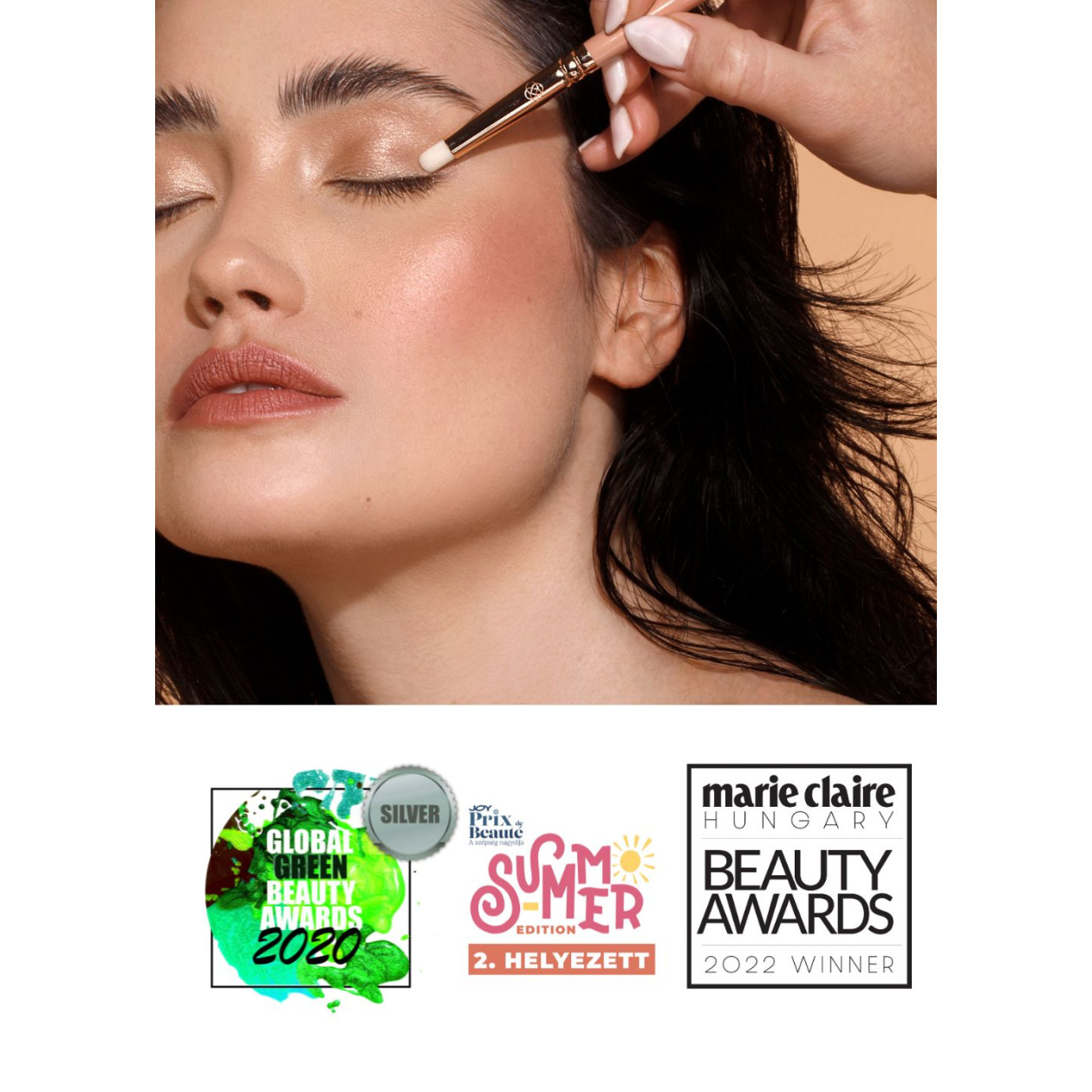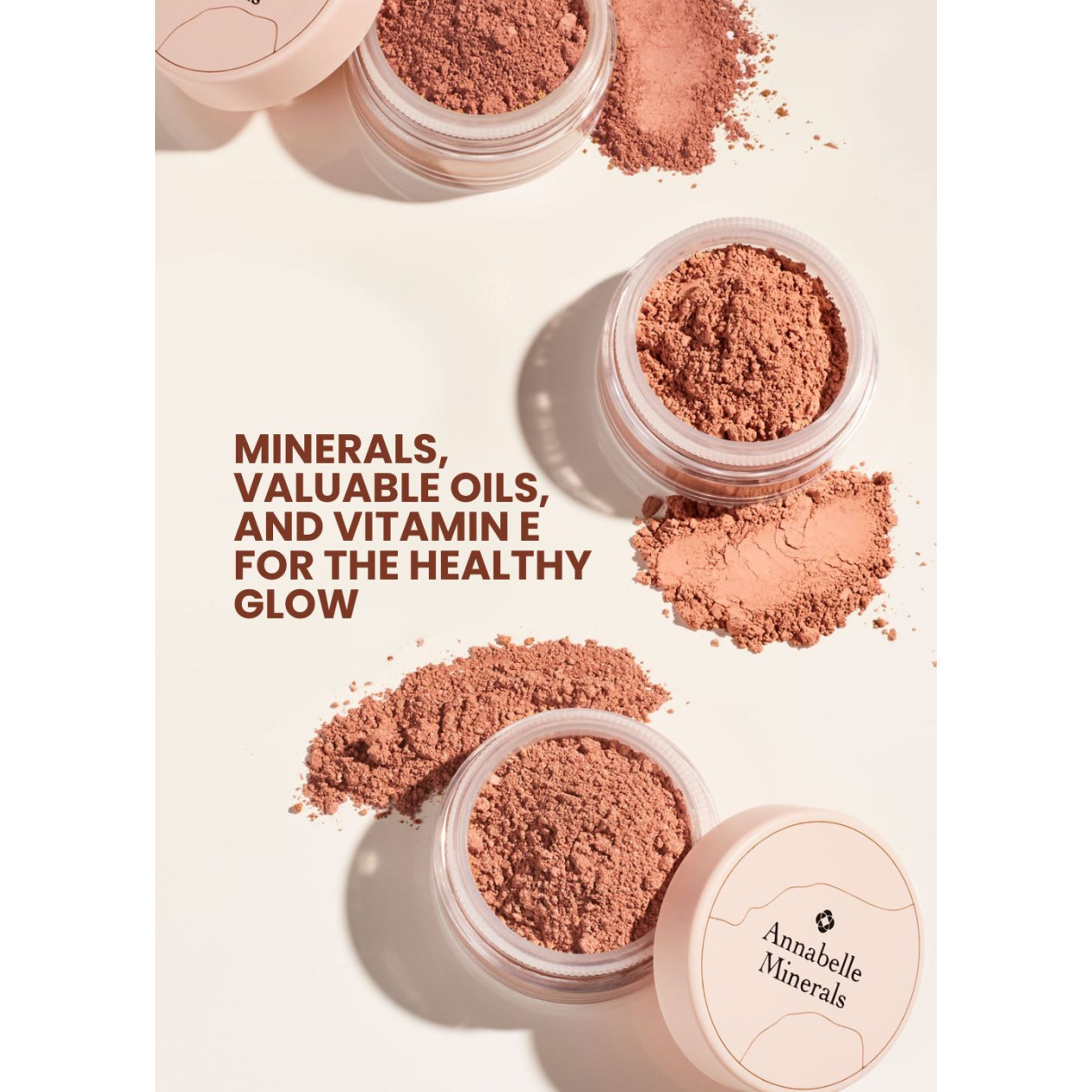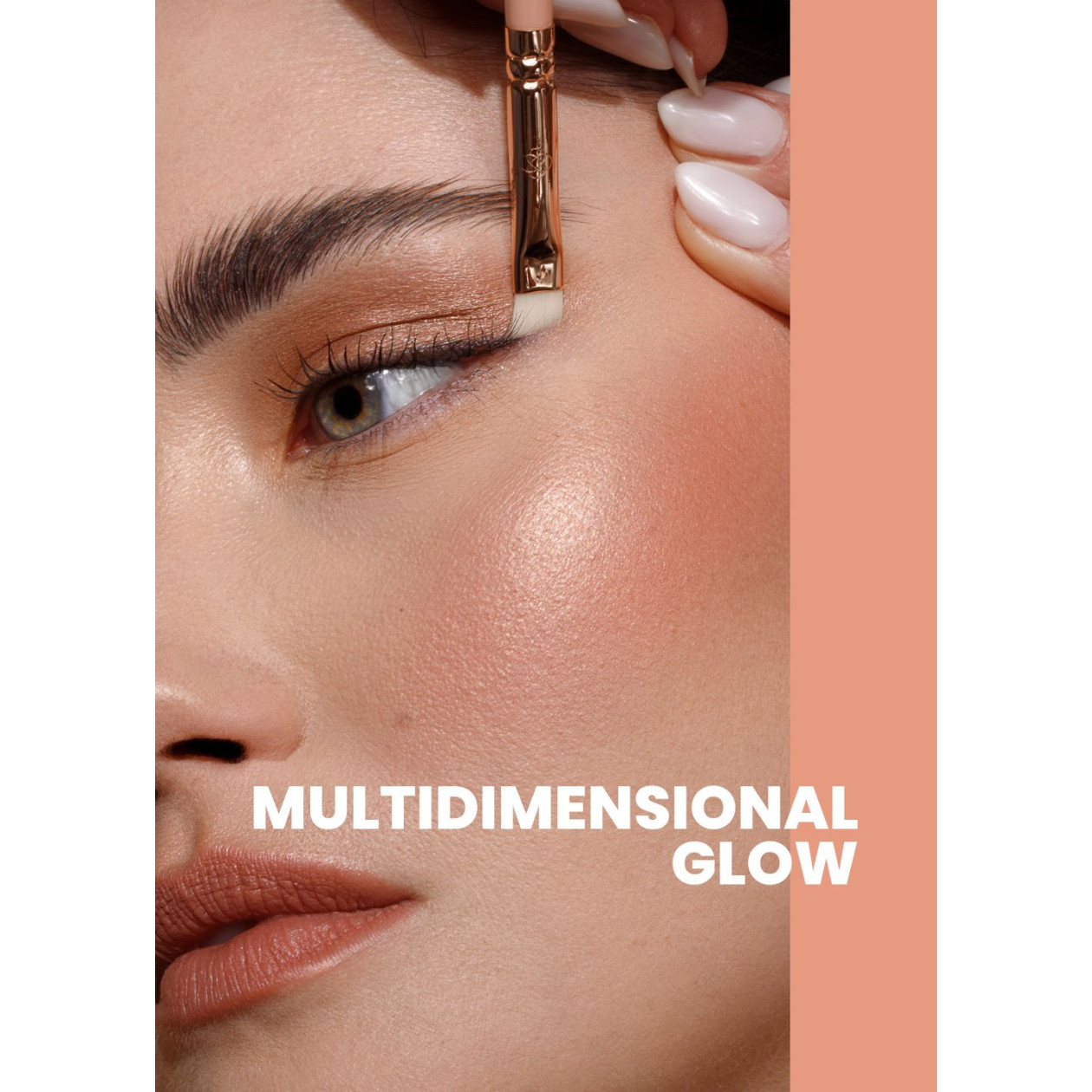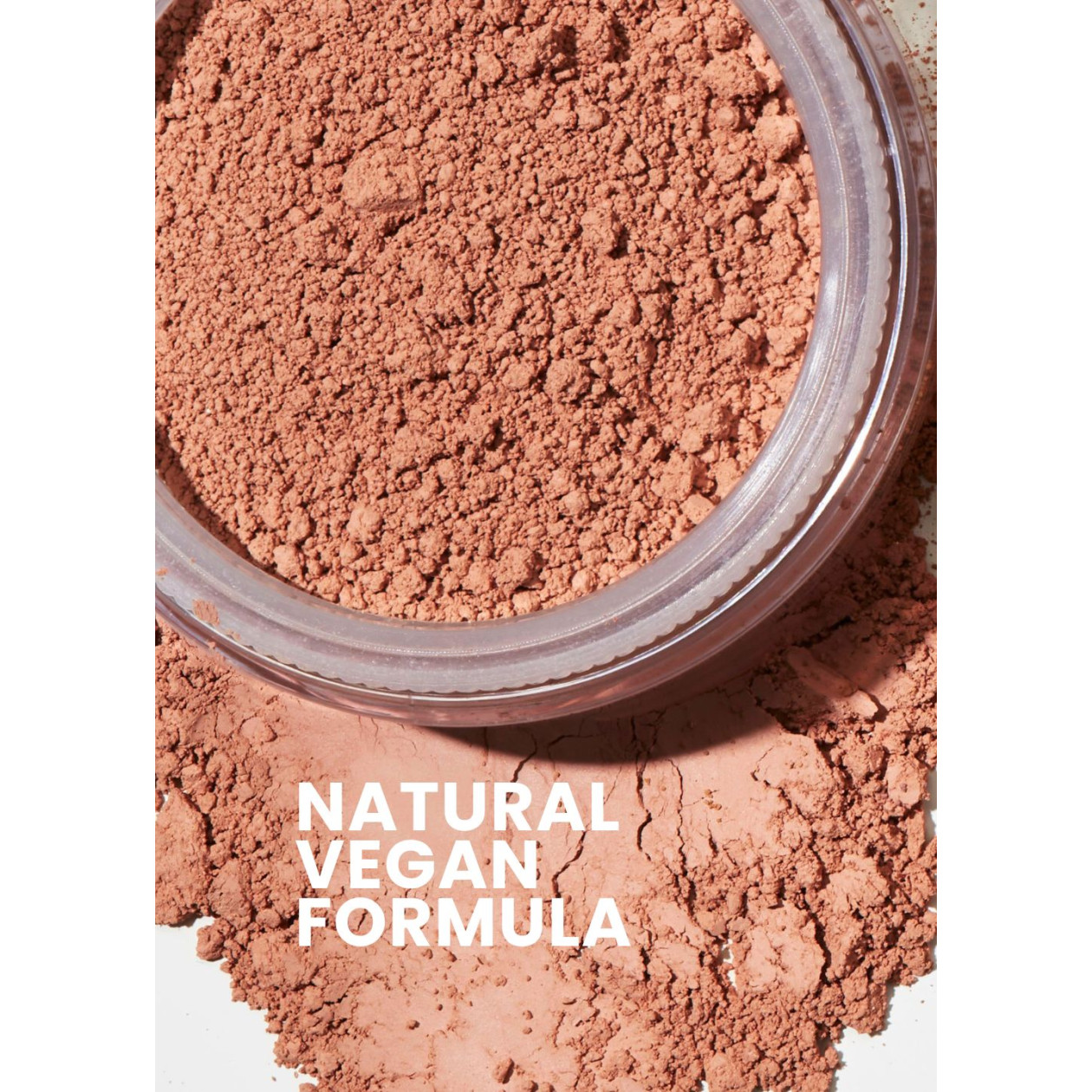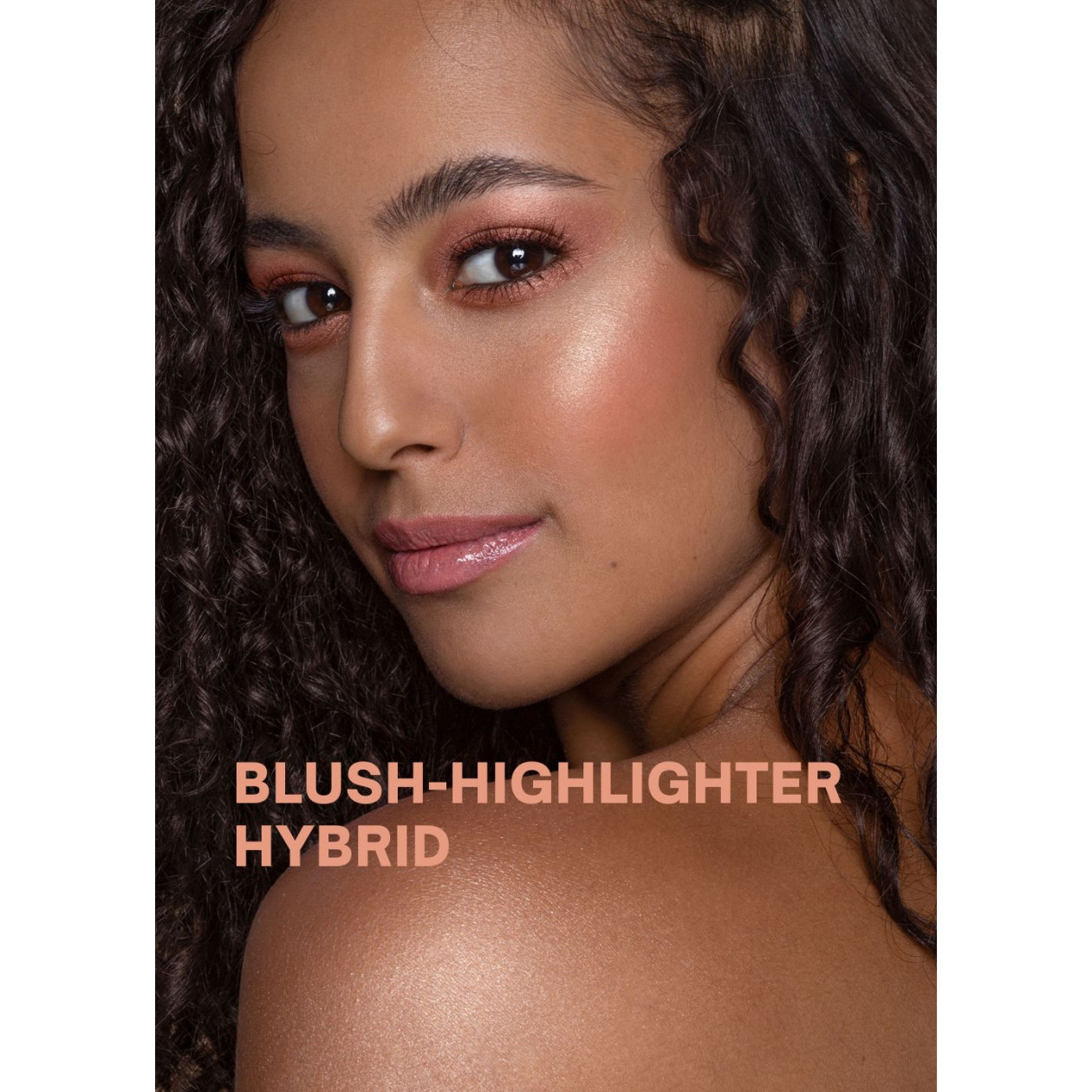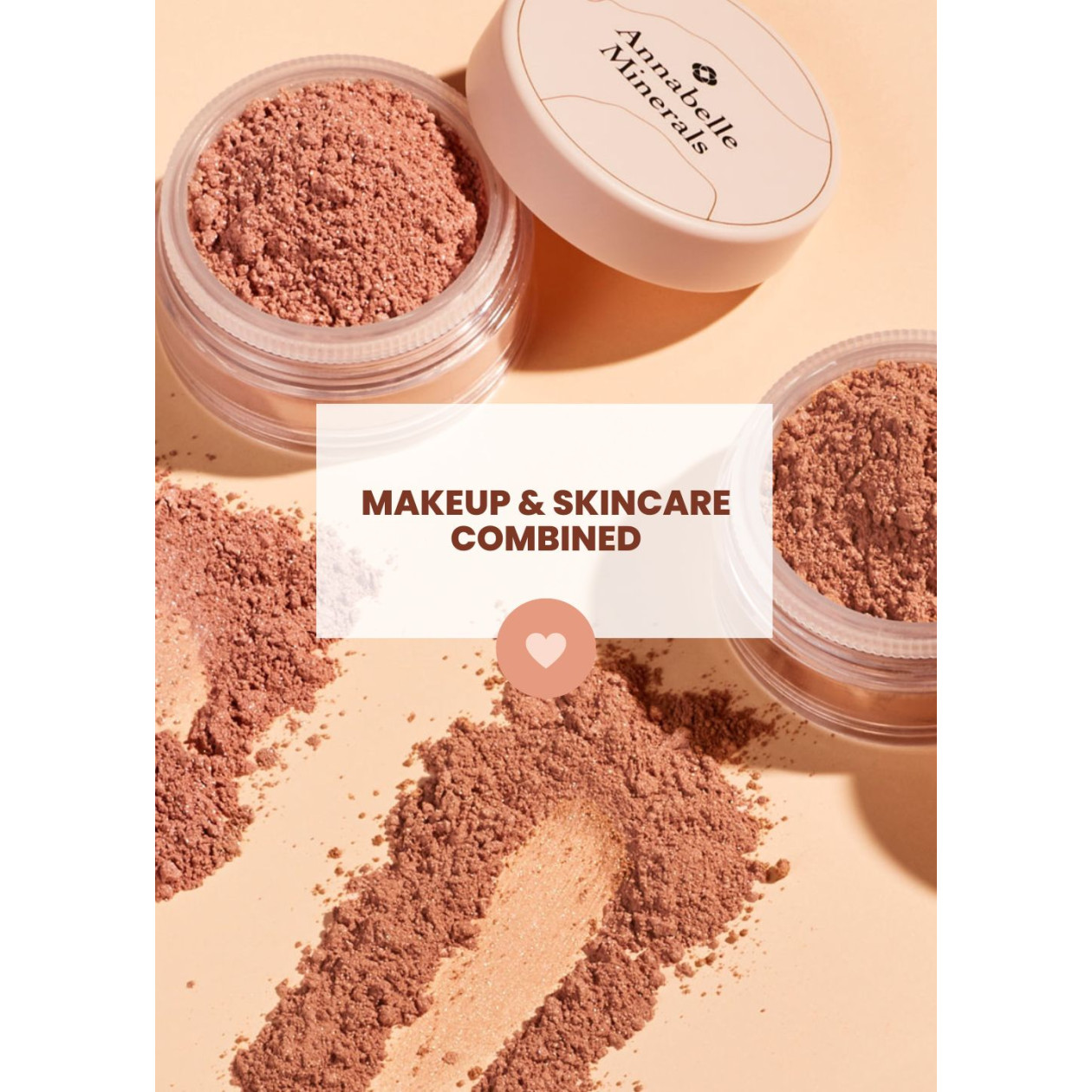 luminous BLUSH
Discover the radiance of our mineral blush with a luminous finish. This exquisite blush adds a touch of freshness and a healthy glow to every makeup look. With its buildable formula, you have the freedom to create the desired intensity. The combination of minerals and valuable natural oils enhances your beauty but also nourishes and cares for your skin.
Reasons to love it
Longwear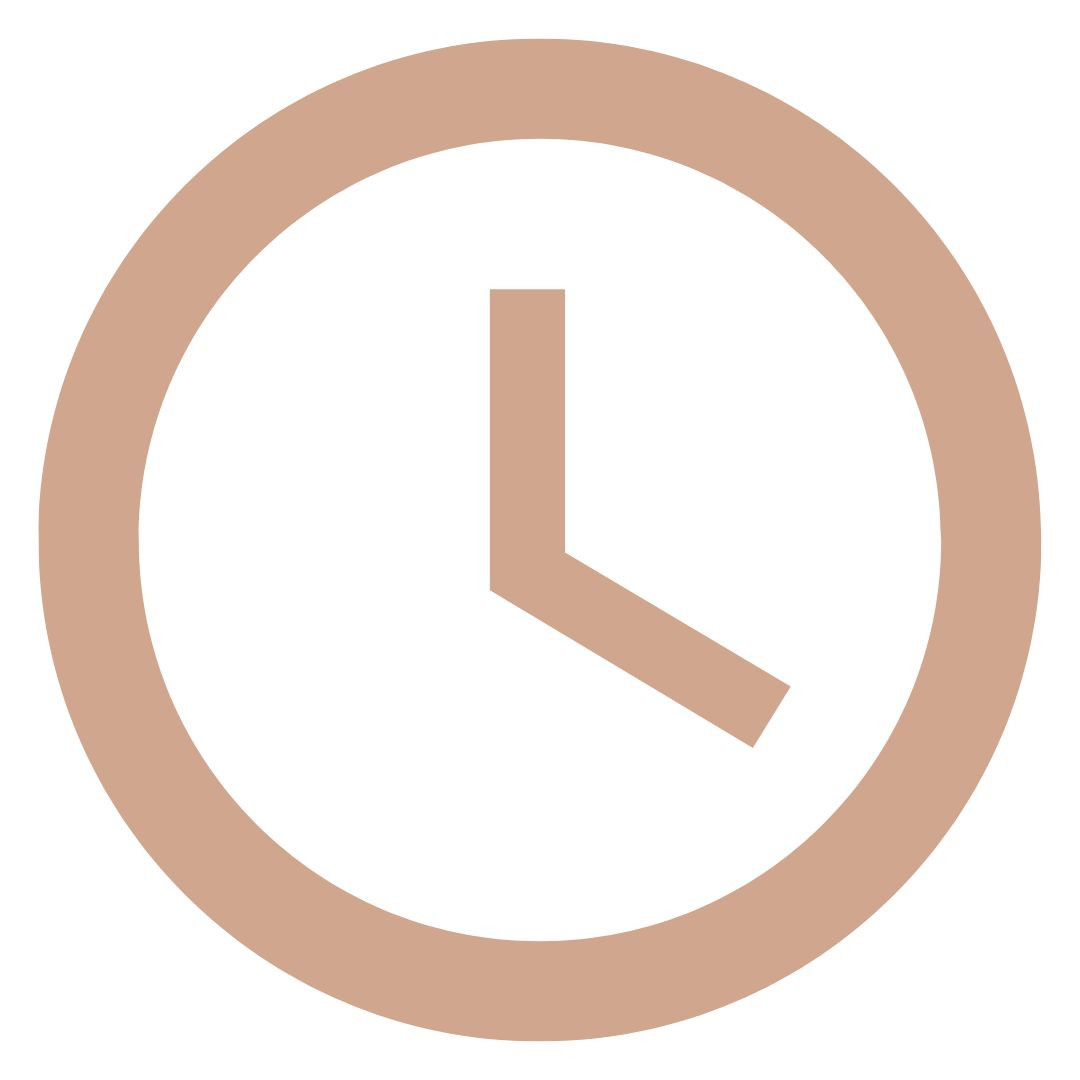 Does not fade throughout the day
Gentle formula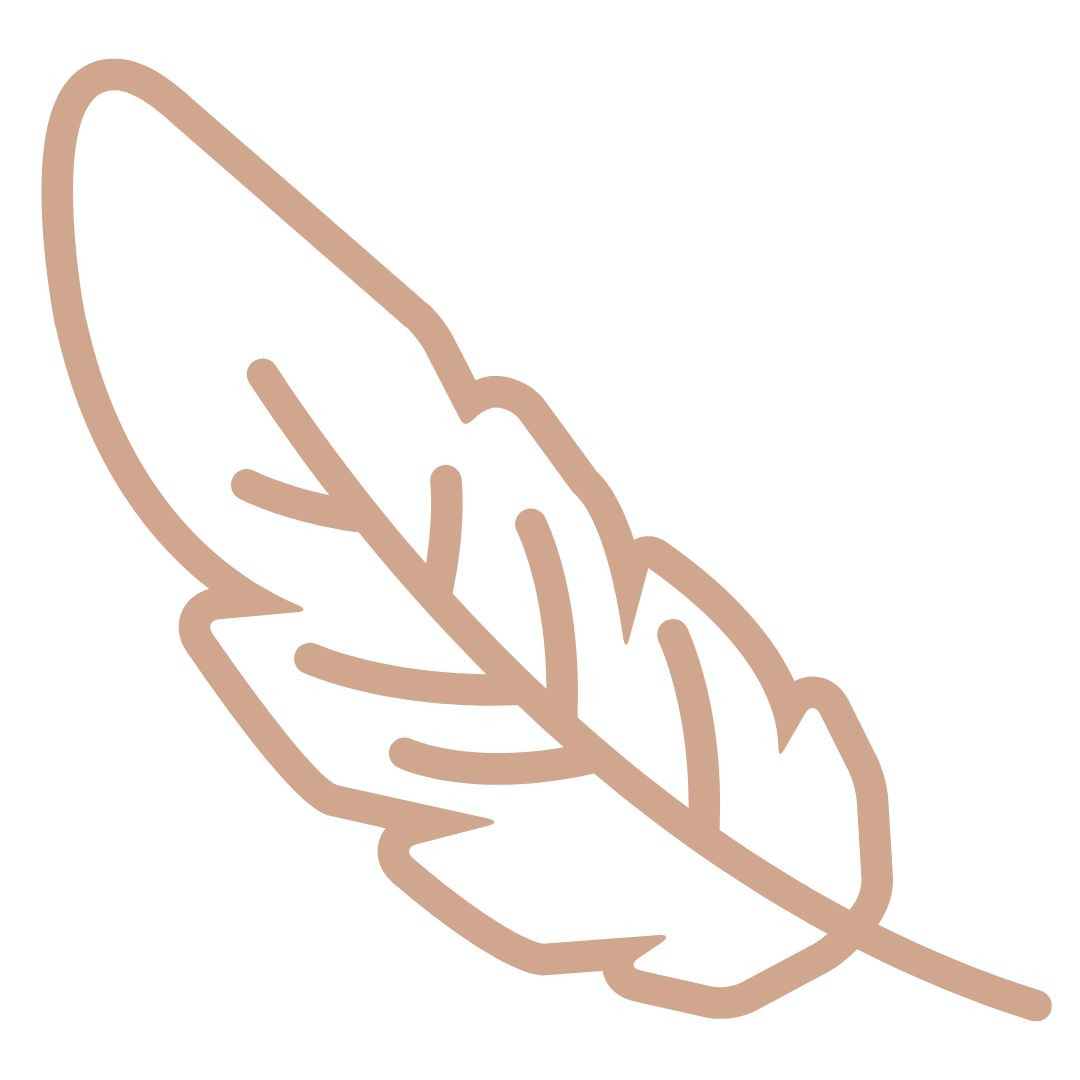 Suitable for sensitive skin
MULTI-USE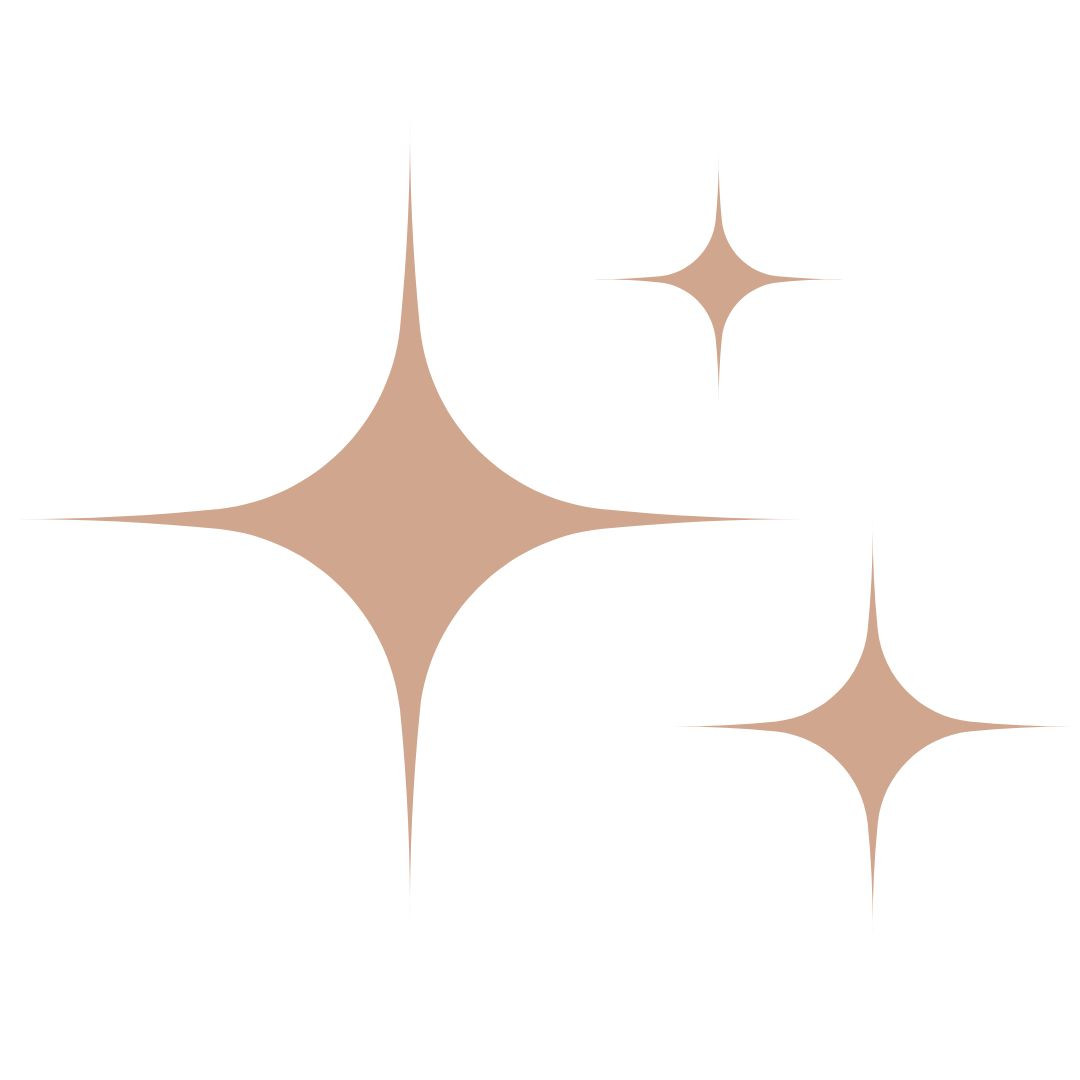 Highlight your cheeks, eyelids and lips. Add some shine to the neckline
More about the product
The combination of makeup and skincare has never been easier. The Mineral Luminous Blush is a highlighter-blush hybrid that effortlessly brings a pop of colour to your cheeks while also reflecting light to add a beautiful freshness to your skin. This innovative formula combines the benefits of both blush and highlighter, giving you a radiant and glowing complexion.

The blush formula was carefully crafted with a thoughtful combination of our signature minerals, natural oils, and vitamin E. This unique formulation results in a loose powder with an almost creamy consistency. Experience the beauty of a beautiful, illuminating pop of colour that gracefully covers your cheeks. Our luminous blush acts as an energy boost for your makeup, especially beneficial for tired and dull complexions.

LILY GLOW is a sublime floral shade. Can be used in both everyday and night-out makeup. The classic shade is extremely versatile.
Ingredients: Mica, Titanium Dioxide, Simmondsia Chinensis seed oil, Tocopherol, Helianthus Annuus (Sunflower) Seed Oil, CI 77491
PEACH GLOW – juicy peachy shade with a luminous finish. The blush will warm up and add dimension to the skin. Its shade is extremely versatile.
Ingredients: Mica, Titanium Dioxide, Zinc Stearate, Boron Nitride, Silica, Helianthus Annuus (Sunflower) Seed Oil, Tocopherol, Blackcurrant Oil, Tin Oxide, CI 77492, CI 77491

The luminous mineral blush from Annabelle Minerals is a tried and true recipe for achieving a healthy-looking flush. With its radiant glow, this blush creates a multidimensional effect on the cheeks, adding depth and dimension to your complexion. Not only does it impart a beautiful flush of colour, but it also visually smoothes the skin, giving it a more youthful and vibrant appearance. Whether it's summer or winter, this blush effortlessly sculpts the cheeks and imparts a luscious, sun-kissed glow that will make you feel like you're in the midst of a sunny season.
How to apply
lumious blush?
1.

Apply the blush in thin layers until you reach the color intensity that suits you.

2.

Pick up the blush with the brush and tap any excess off.

3.

Buff the blush into the cheekbones, starting from the temples. Blend it well so that the makeup looks natural.

Use it alon, in a trio with bronzer and highlighter or as a luminous eyeshadow.
Turn on the camera or upload a photo to try our products on. Do it in daylight with no makeup on for best results. Swipe the shade circles and choose the best one for yourself.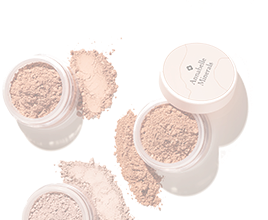 What I can do for you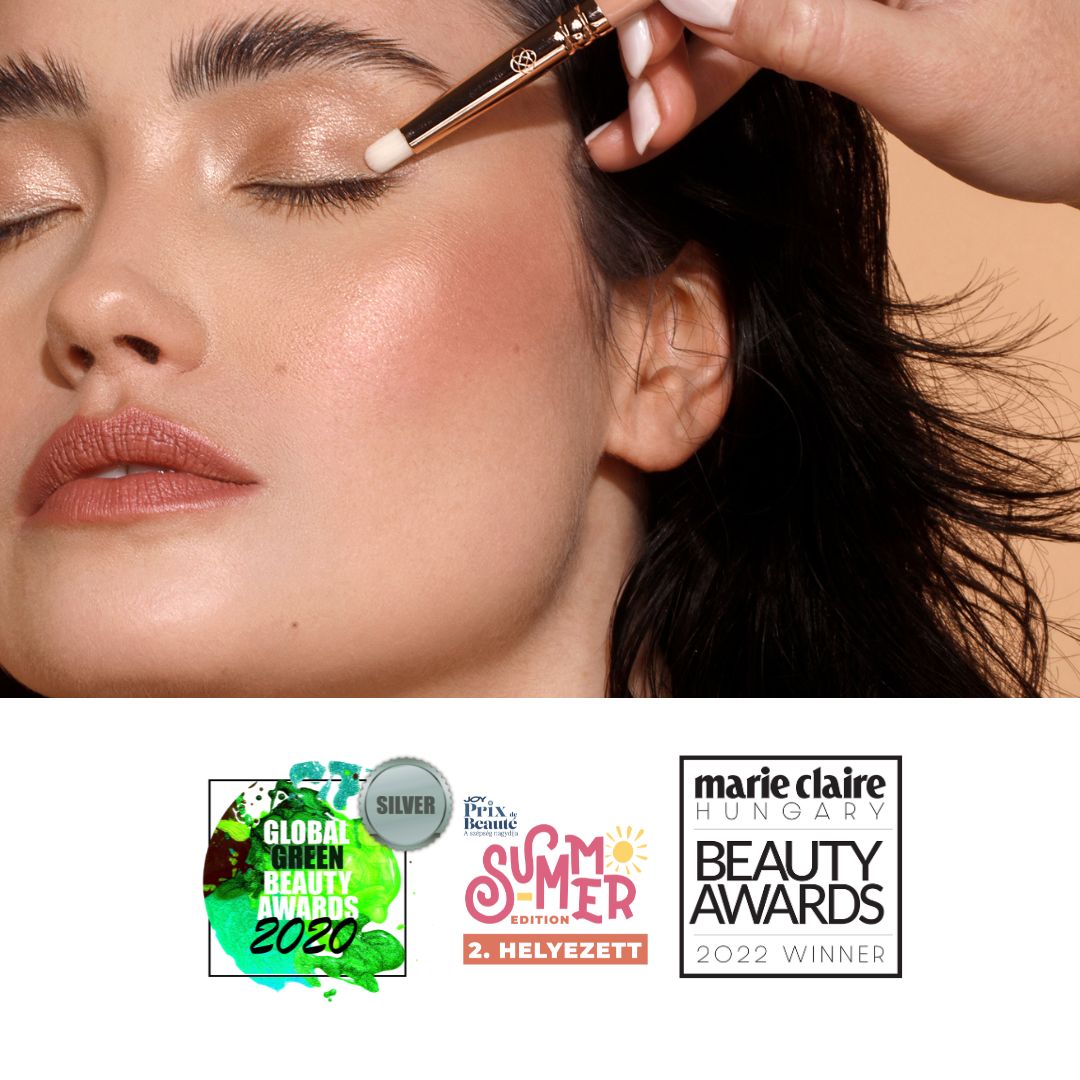 Favourite ingredients
MICA
Ensures lightness and silky finish. Its gentle glow revives and adds freshness. Optically smoothes out fine lines
VITAMIN E
A strong antioxidant, improves the tightness of the epidermis,
SUNFLOWER SEED OIL
Regenerating, anti-aging and softening. Prevents excessive water loss from the skin by creating an occlusive layer
JOJOBA OIL
Regulates the water-lipid balance of the skin. Helps maintain firmness and elasticity. Accelerates regeneration processes
ZINC STEARATE
Makes application easier, reduces dusting. It's water-repellent, prevents makeup from smudging because of moisture
SILICA
It has the ability to bind moisture. It affects the durability of the cosmetic, perfectly binding fats. Optically smoothes the skin, creating a light-reflecting surface
BLACKCURRANT SEED OIL
Moisturises and nourishes. Recommended for acne, dry, sensitive and damaged skin
Show more ingredients Hide ingredients
Customers who bought this product also bought:
Got questions regarding your order? Contact us - we are happy to help!