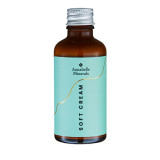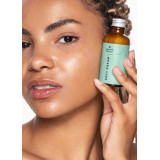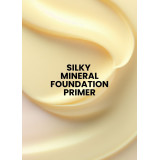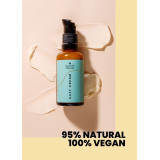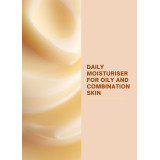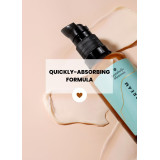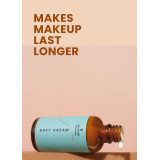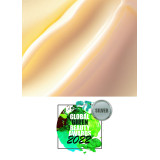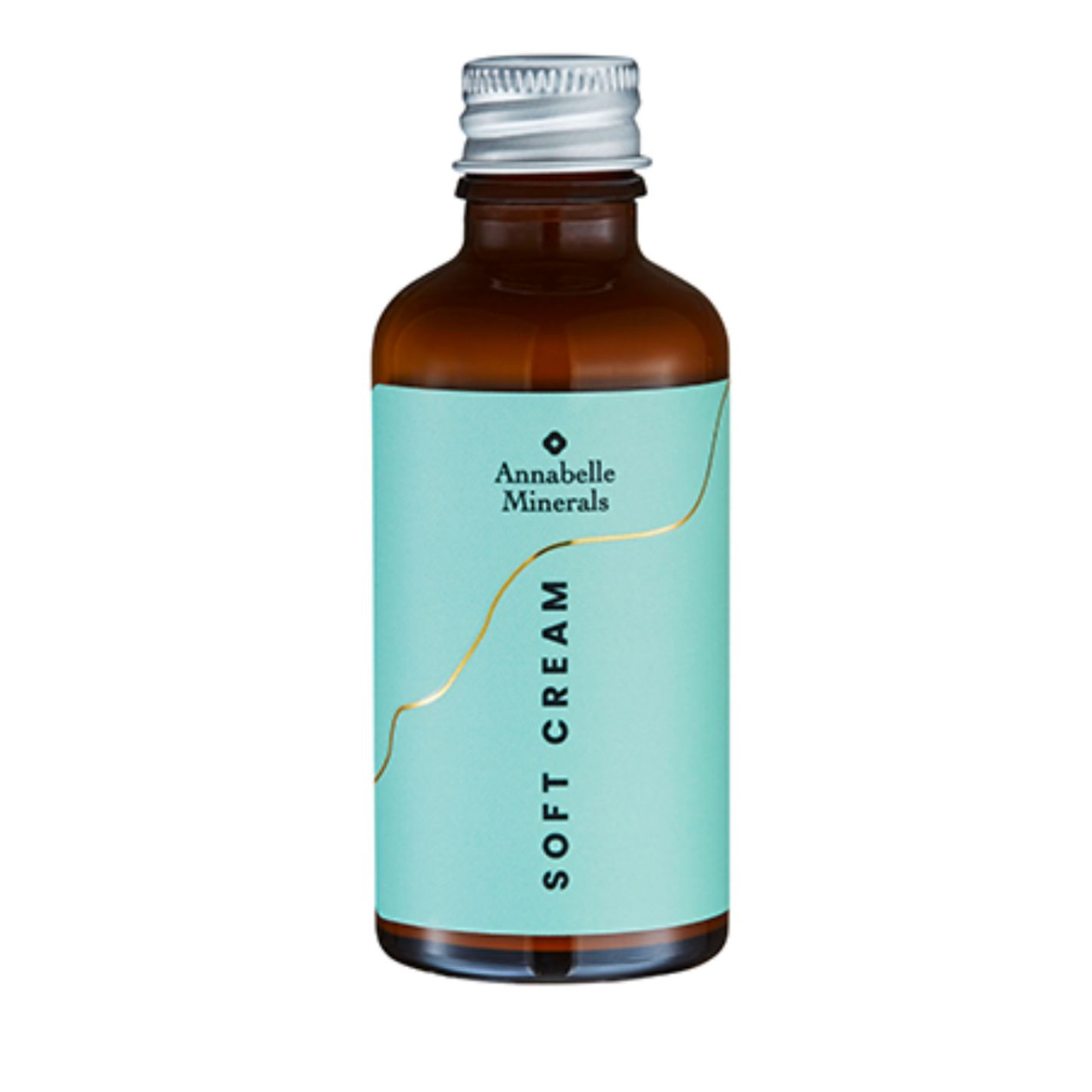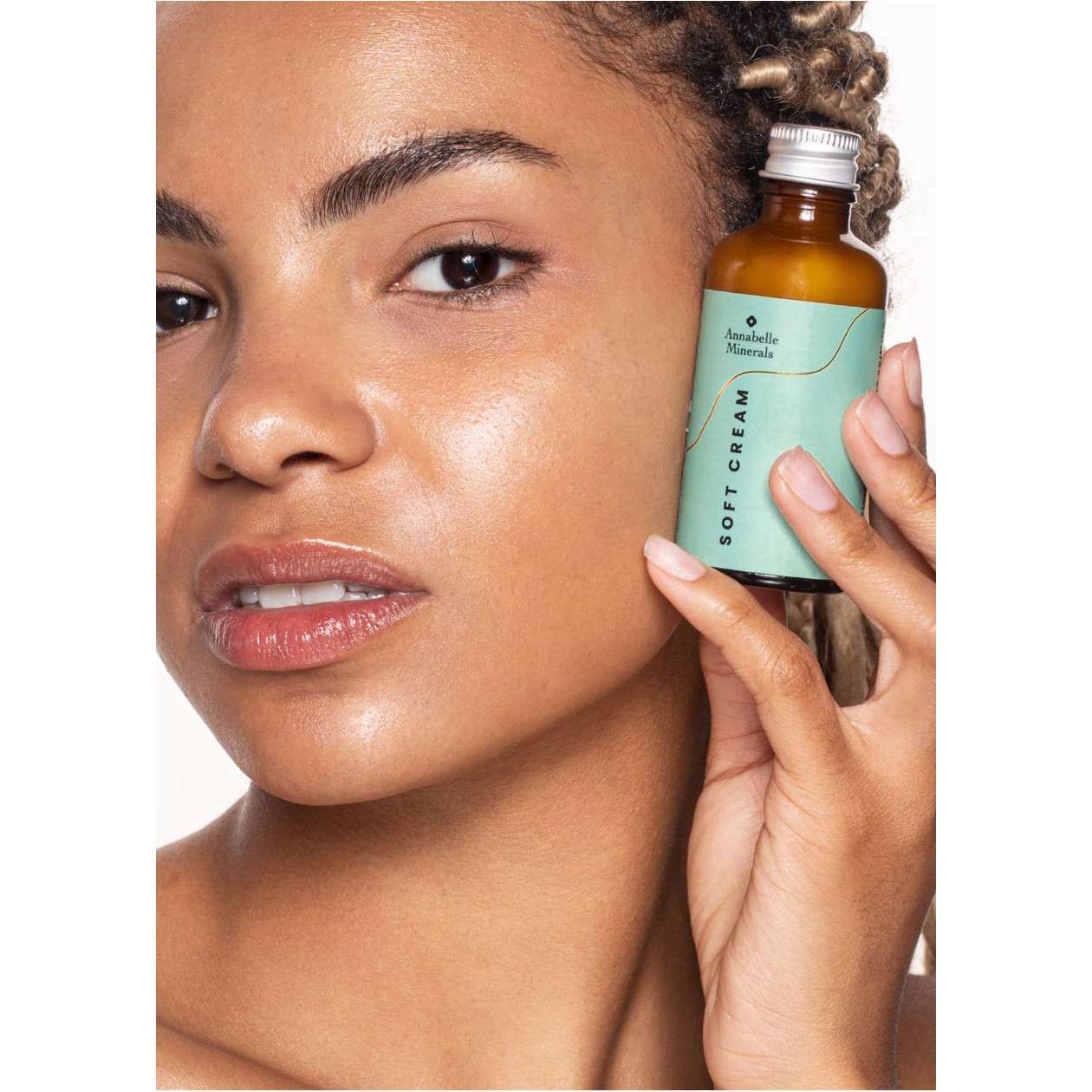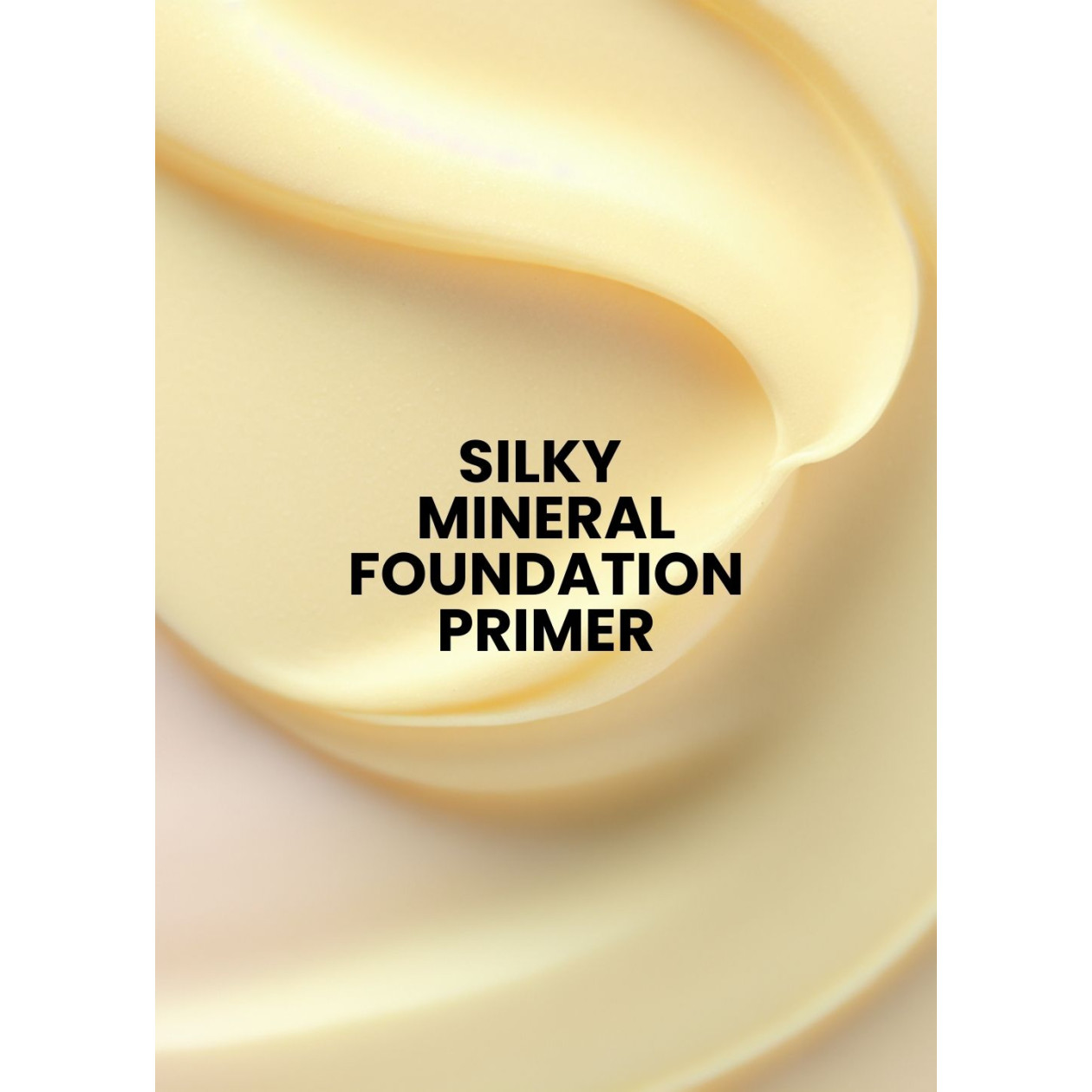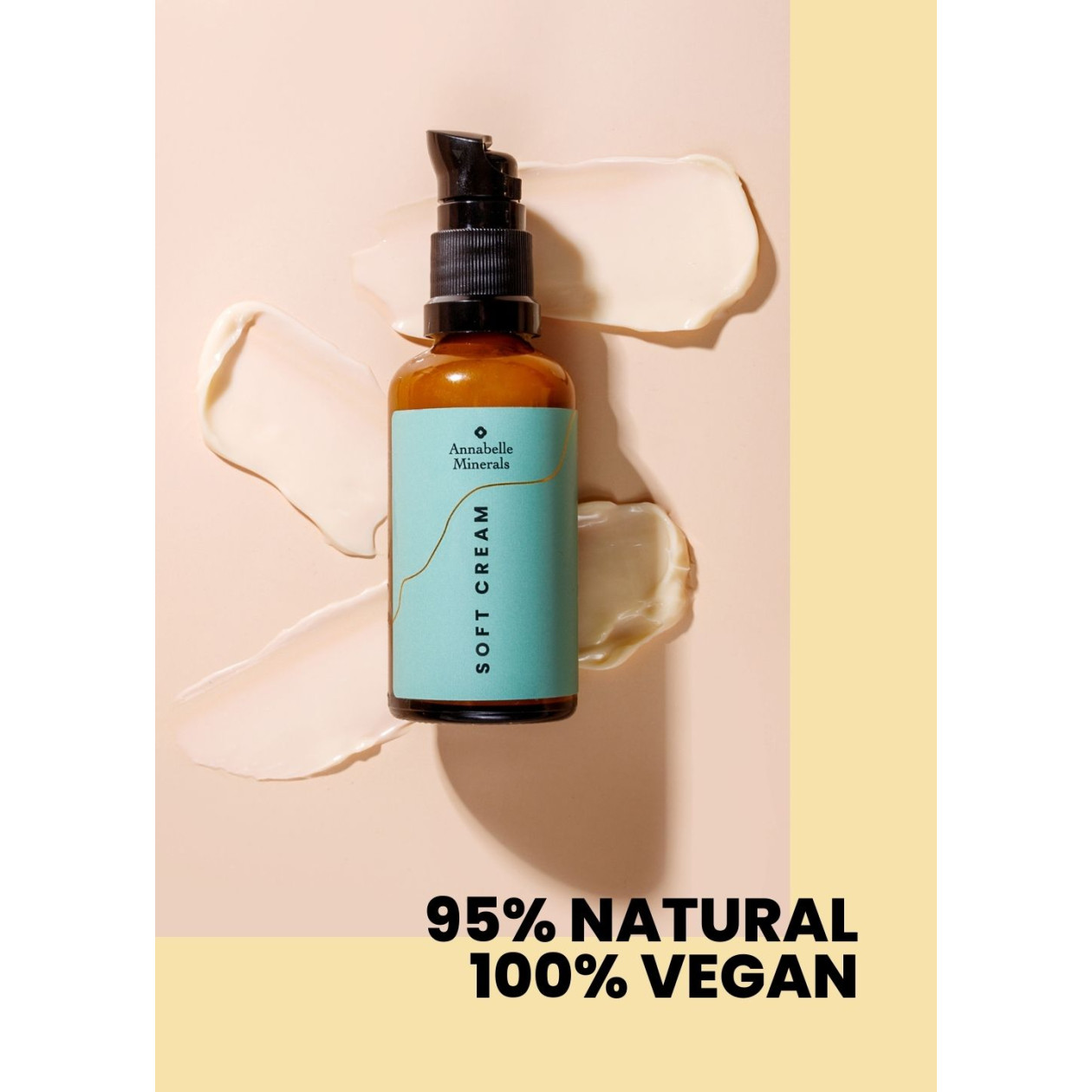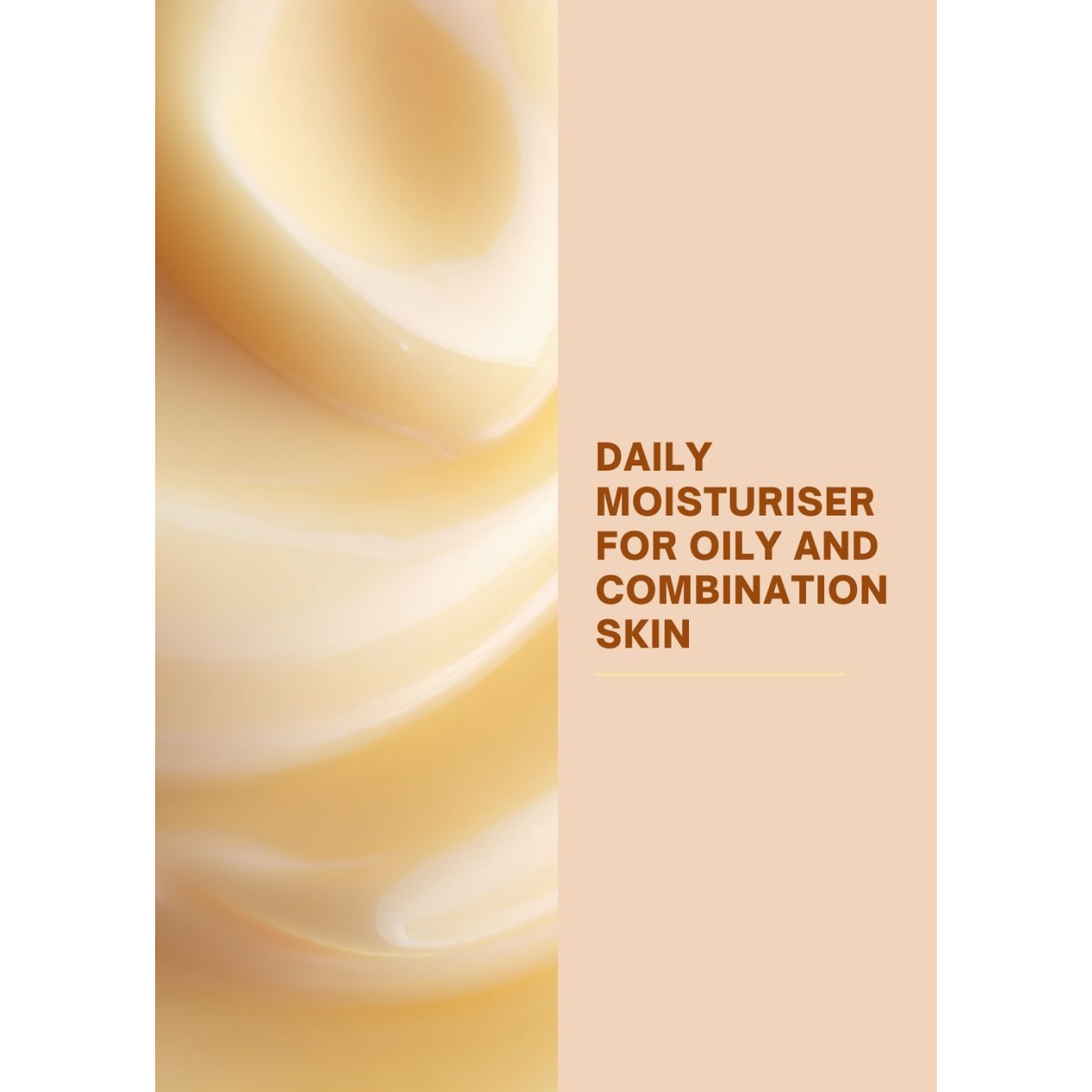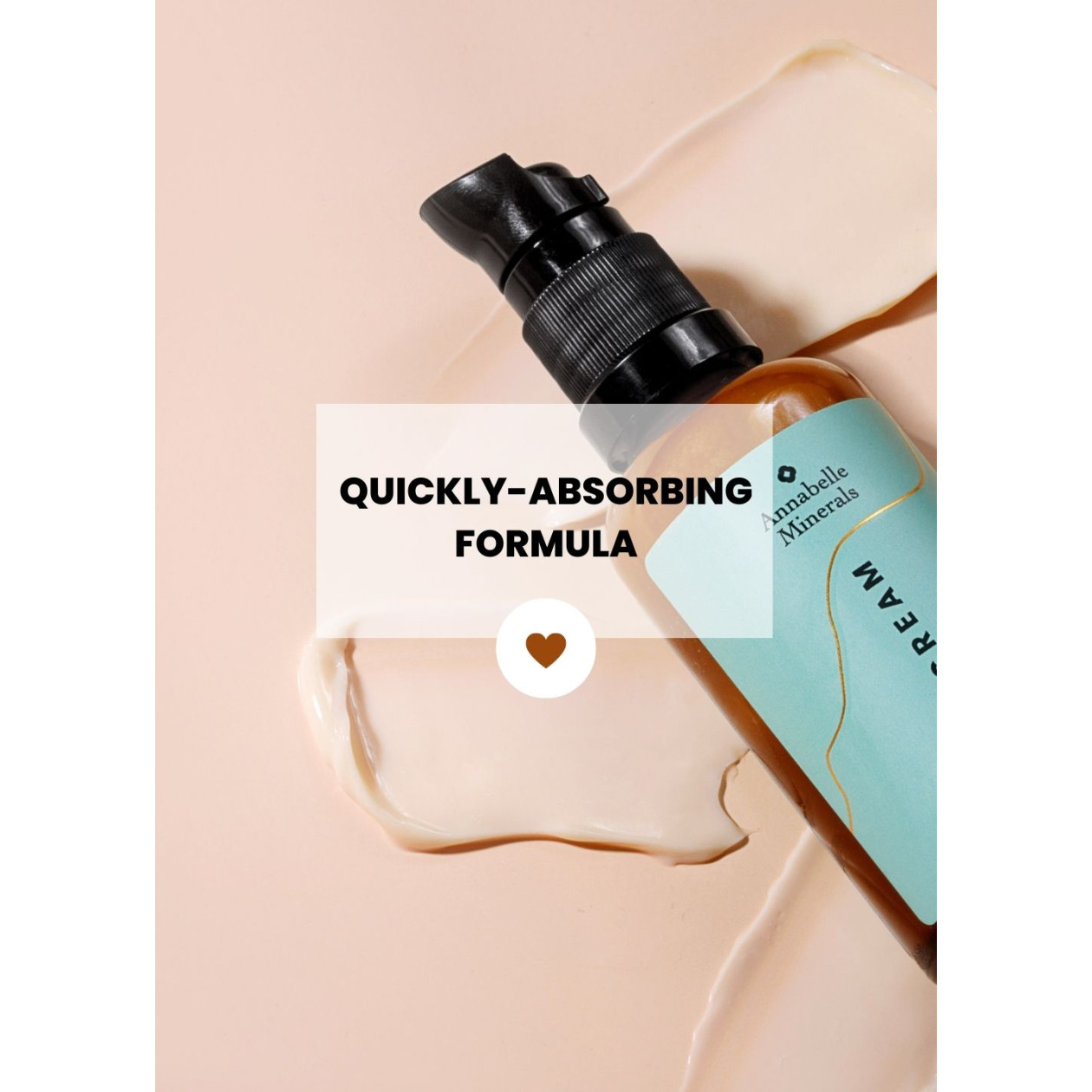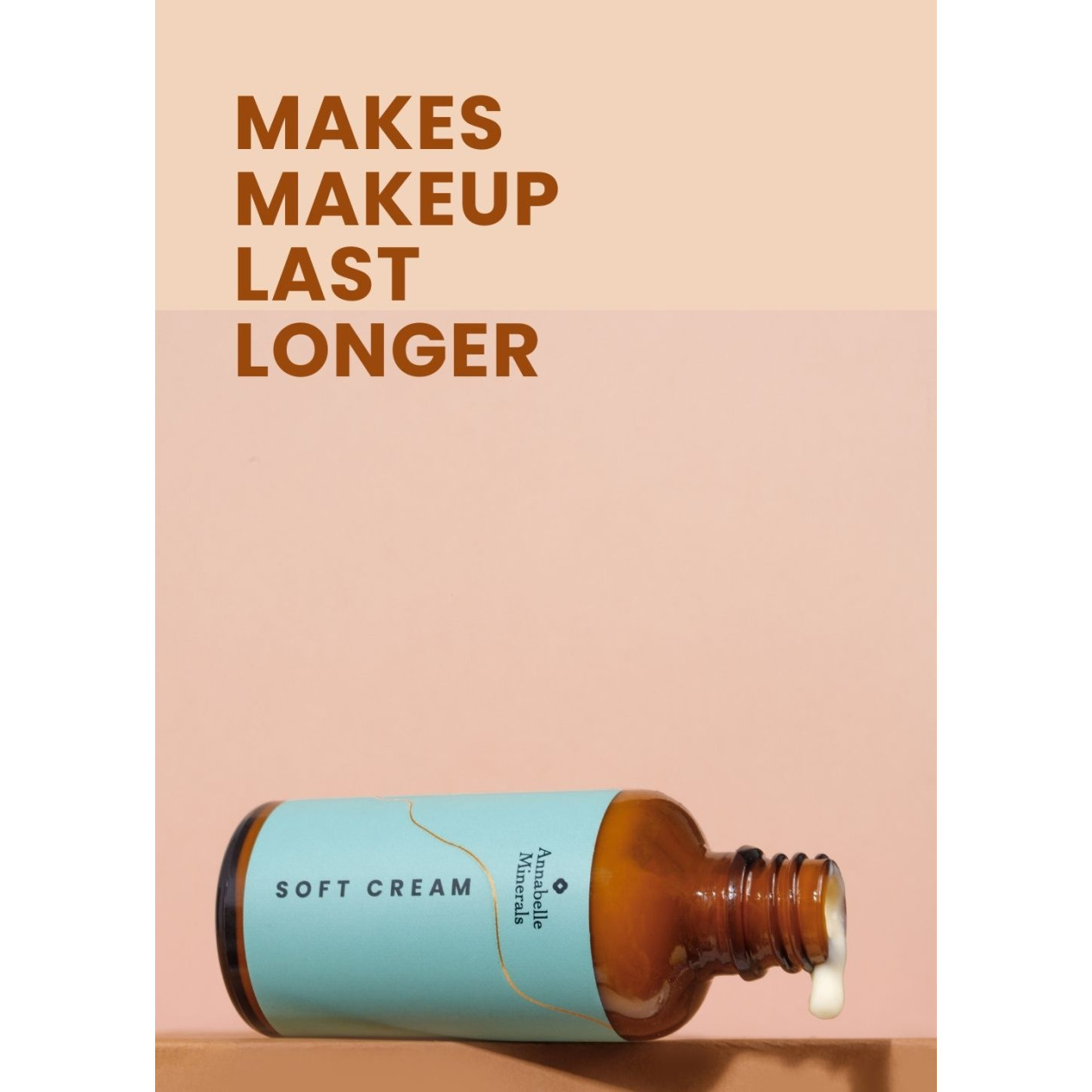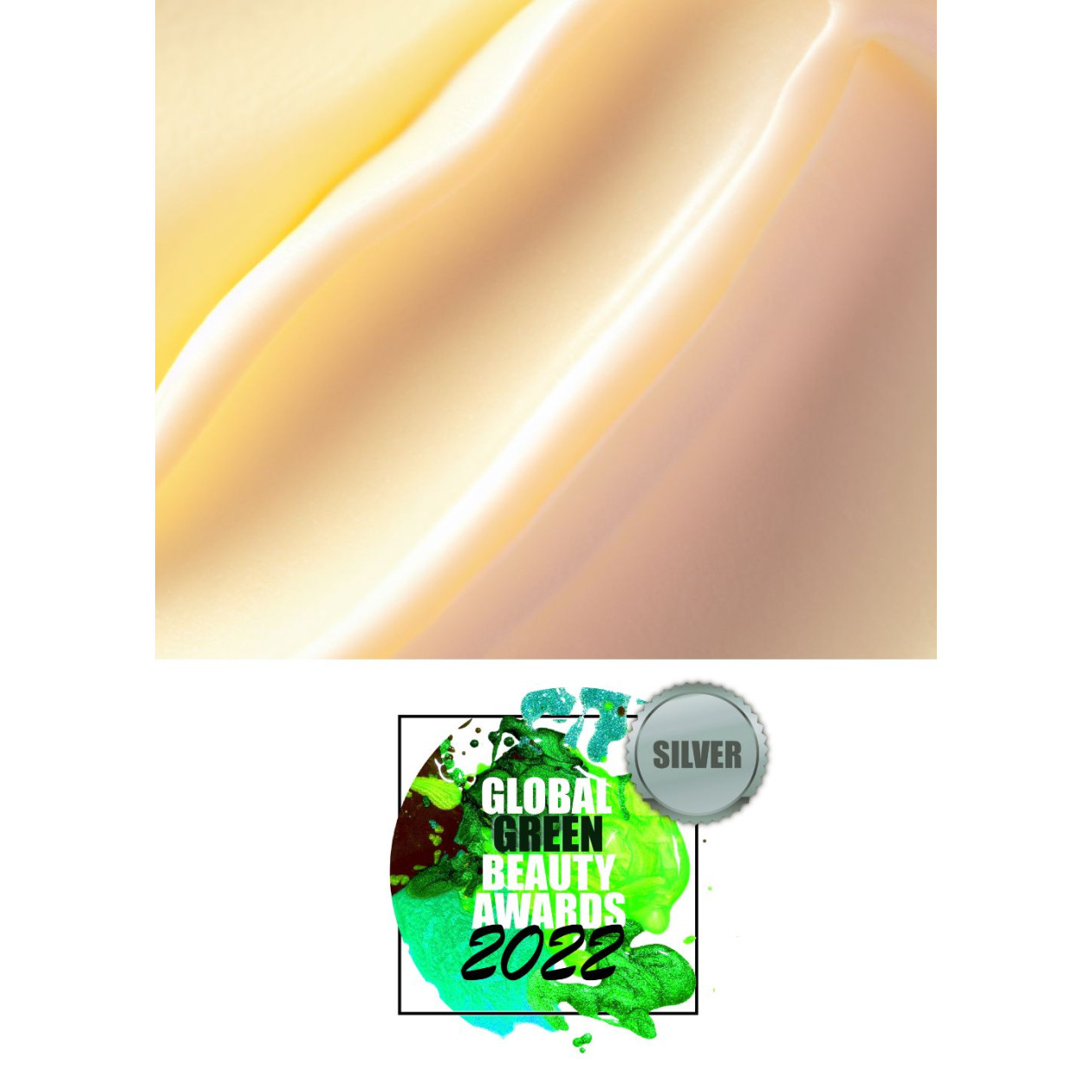 SOFT CREAM – lightweight moisturiser
Incredibly light, fast absorbing cream for the daily care of all skin types, including combination and oily skin. The optimal moisturising base for mineral foundation. Moisturising cream with 95% natural ingredients.
Reasons to love it
LIGHTWEIGHT AND NATURAL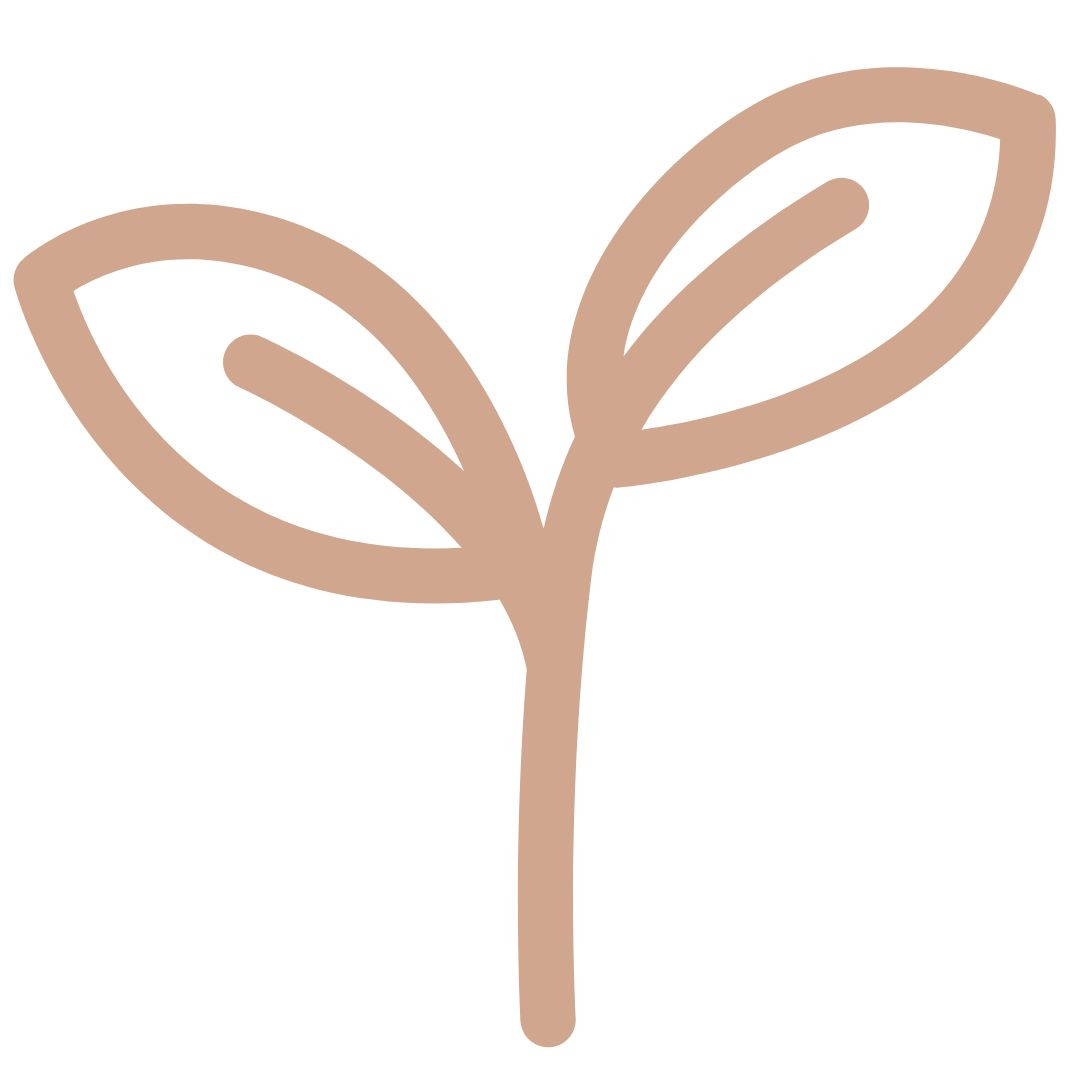 It is a universal, vegan moisturiser for everyday use, especially recommended for combination, oily and acne-prone skin
ULTRA-FAST ABSORBING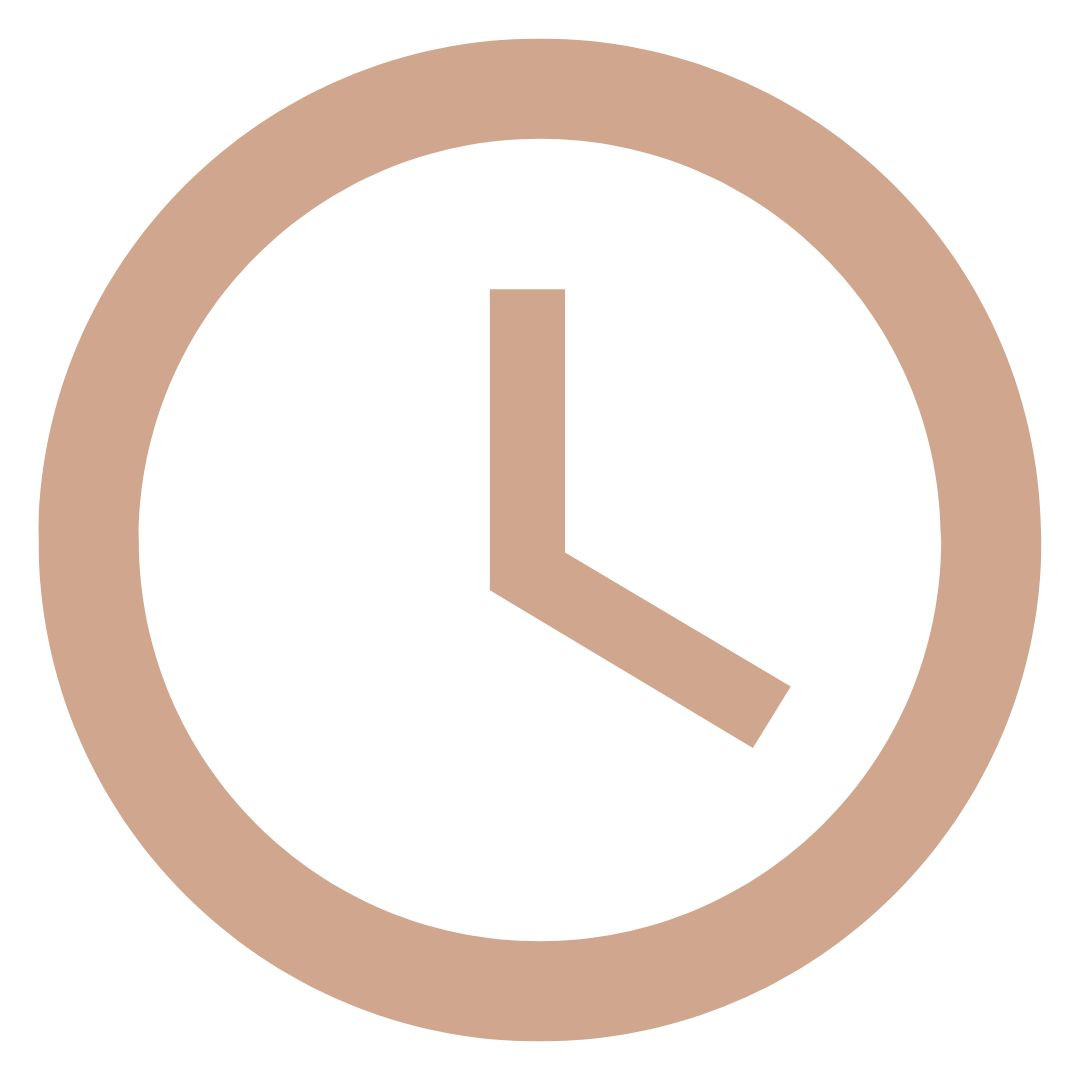 This moisturiser won't let you wait. It will absorb within seconds so that you can apply makeup straight away
PERFECT PRIMER
This moisturiser was created to complete mineral make-up routine. It is an ideal, creamy base for mineral foundation
More about the product
The perfect cream to use under the mineral foundation doesn't exist? Wrong! Here's the Soft Cream: an ultra-light everyday moisturising cream that absorbs very quickly, reduces the risk of irritation and leaves the skin balanced and feeling fresh.

Soft Cream – vegan natural moisturising cream
The Soft Cream is 95% natural and 100% vegan. What you'll find in the composition: Shea butter, borage seed oil, castor oil, plum seed oil, grape seed oil, vegetable glycerin, vitamin E, hyaluronic acid, folic acid, lactic acid.

Annabelle Minerals moisturising cream does not clog pores, so it will be perfect as a moisturising emulsion for all skin types, including oily, highly oily and combination skin. Daily use of Soft Cream eliminates the feeling of tightness, improves skin elasticity and smoothness, leaving it moisturised for a long time.

Soft Cream – moisturizing base for mineral makeup in eco packaging
However, Soft Cream is primarily an ideal moisturising base for mineral foundation. The cream has an incredibly light formula, absorbs instantly and leaves no feeling of stickiness. We made sure that it quickly and optimally prepares the skin for the application of the mineral foundation, and minimizes the process of foundation getting cakey. After its application, the skin is soft and moisturised, and the makeup is durable and natural.

We packed the Soft Cream in the spirit of #lesswaste - in a glass bottle with an aluminum cap. Do you need a pump? You can buy its reusable version in our store.

Perfectly light, vegan and ecological cream for mineral makeup? Here it is - Soft Cream!

Ingredients: Aqua, Caprylic/Capric Trigliceride, Butyrospermum Parkii Butter, Glyceryl Stearate, Borago Officinalis Seed Oil, Cetyl Alcohol, Glycerin, Glyceryl Stearate Citrate, Ricinus Communis Seed Oil, Vitis Vinifera Seed Oil, Prunus Domestica Seed Oil, Sodium Hyaluronate, Citrus Aurantium Dulcis Flower Oil, Benzyl Alcohol, Tocopheryl Acetate, Xanthan Gum, Limonene, Lactic acid, Dehydroacetic Acid, Folic Acid

Capacity: 50 ml


What I can do for you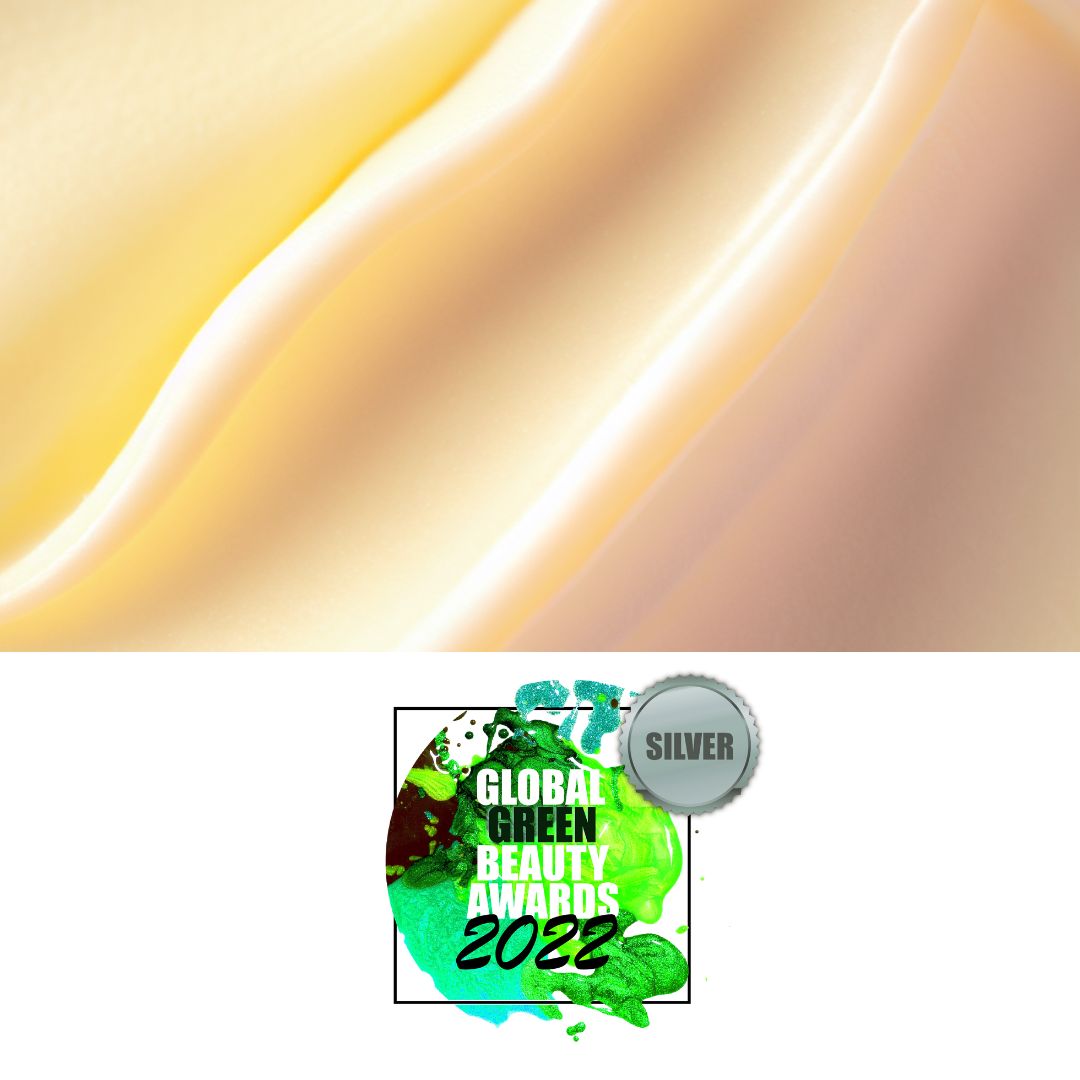 Favourite ingredients
VITAMIN E
A strong antioxidant, improves the tightness of the epidermis,
FERULIC ACID
Has antioxidant and anti-inflammatory. Accelerates the reduction of inflammation. Brightening. The combination of vitamin C and ferulic acid enhances the effect of both ingredients
SHEA BUTTER
Glides, smooths, and softens. Limits epidermal water loss
BORAGE OIL
Moisturising, softening, and smoothing. Strengthens the skin barrier and regulates sebum secretion. Effectively soothes itching and dryness
CASTOR OIL
Greasing, smoothing, and softening. It is compatible with the lipids of the epidermis, thanks to which it works complex
GRAPE SEED OIL
Strongly antioxidant, it protects against free radicals, delaying skin aging processes. It is a protective barrier against harmful external factors. Anti-inflammatory. Reduces the formation of "spider veins" in capillary skin
PLUM SEED OIL
Rebuilds and moisturises damaged epidermis. By enclosing the skin's hydrolipid barrier, it protects against water loss and external factors. Reduces roughness and flaking - brings relief to dry and irritated skin
HYALURONIC ACID
A natural component of the skin, responsible for its proper hydration. It quickly soothes, refreshes and relieves dry and irritated skin
Show more ingredients Hide ingredients
Customers who bought this product also bought:
Got questions regarding your order? Contact us - we are happy to help!