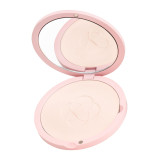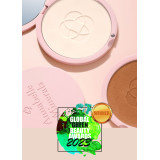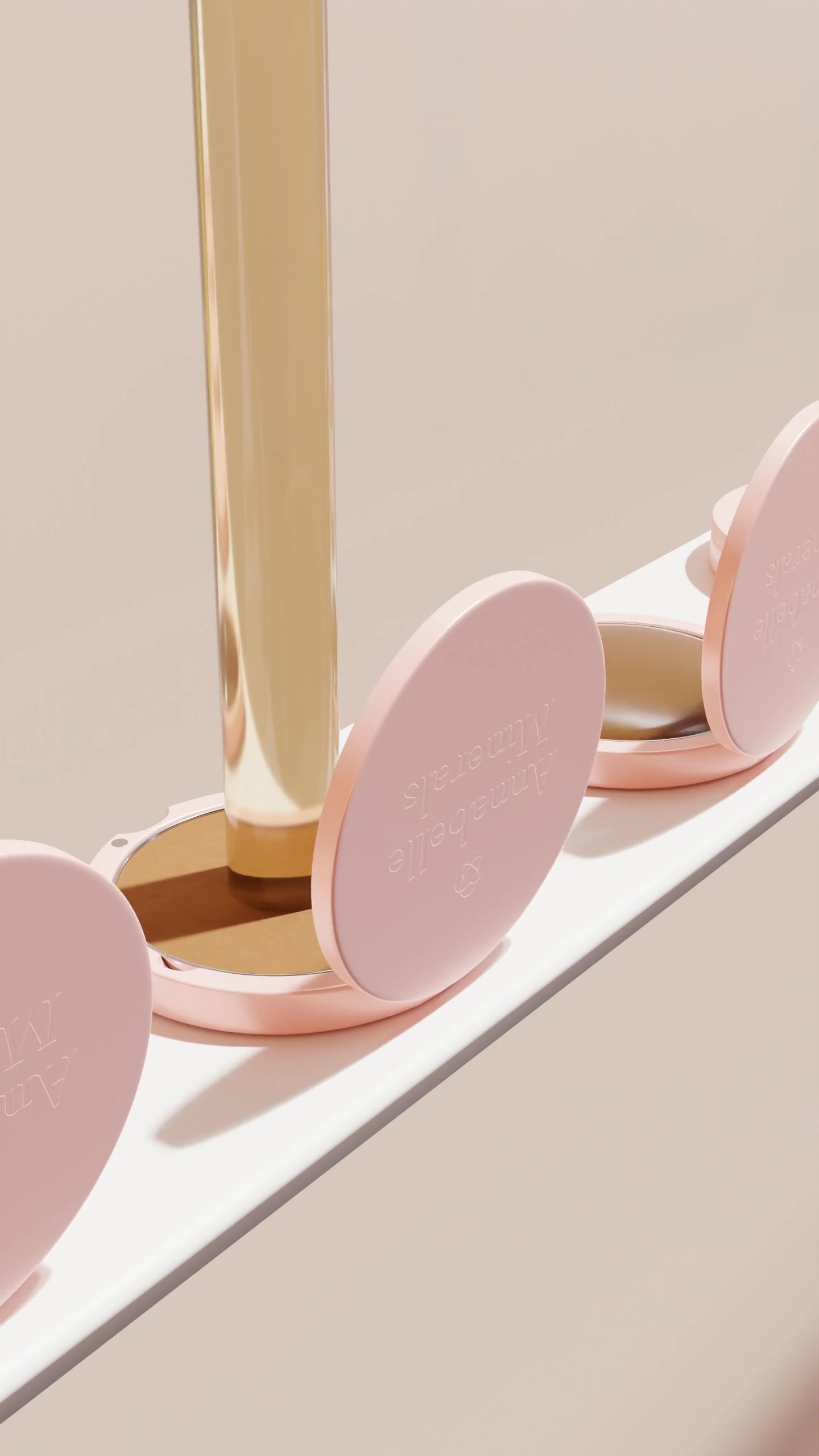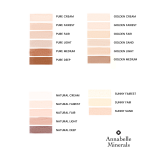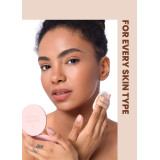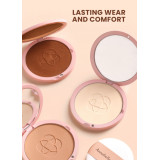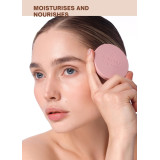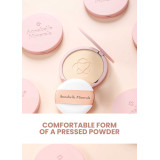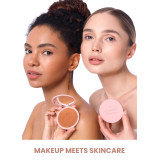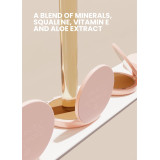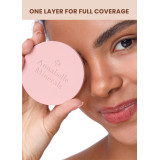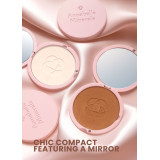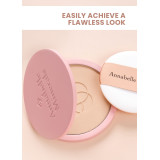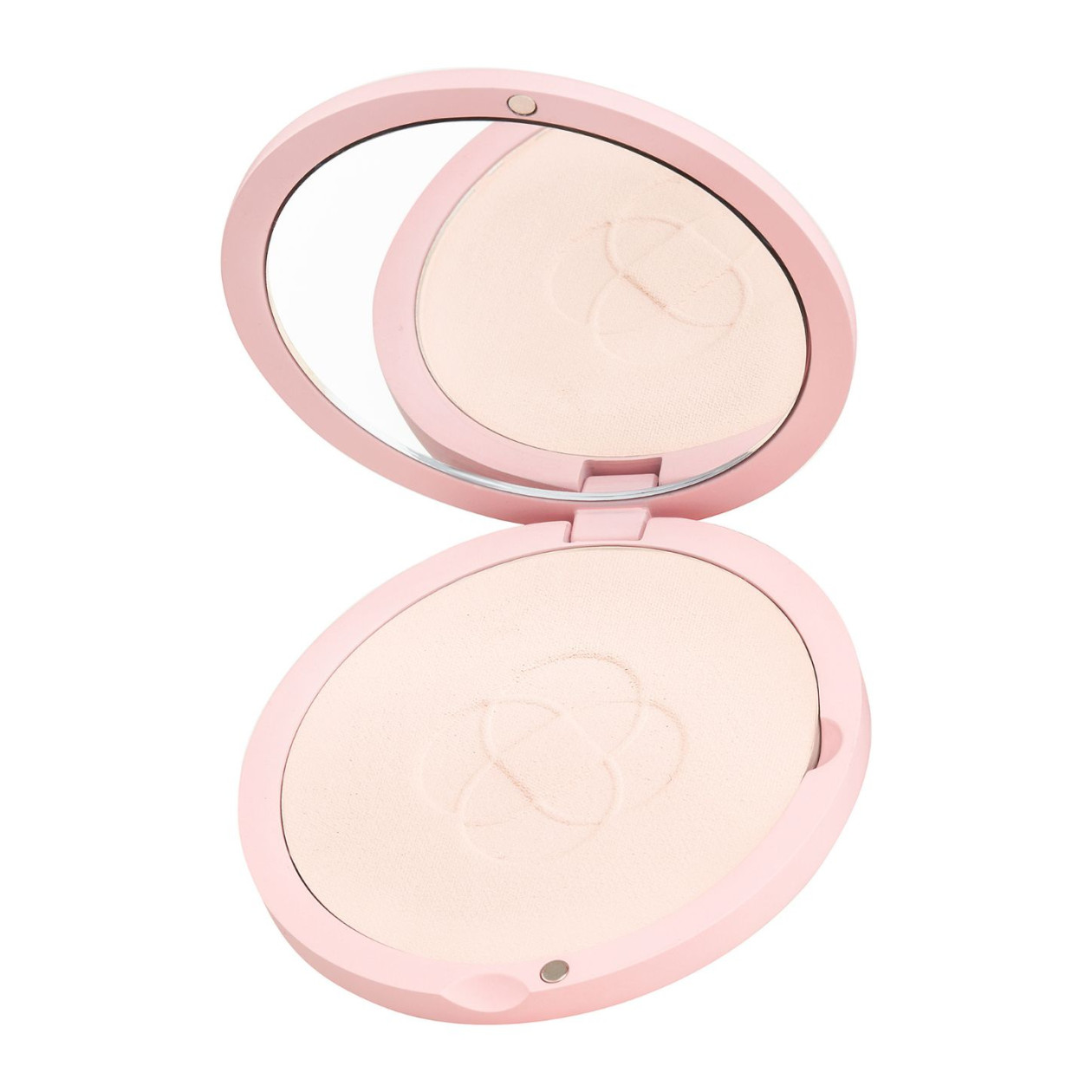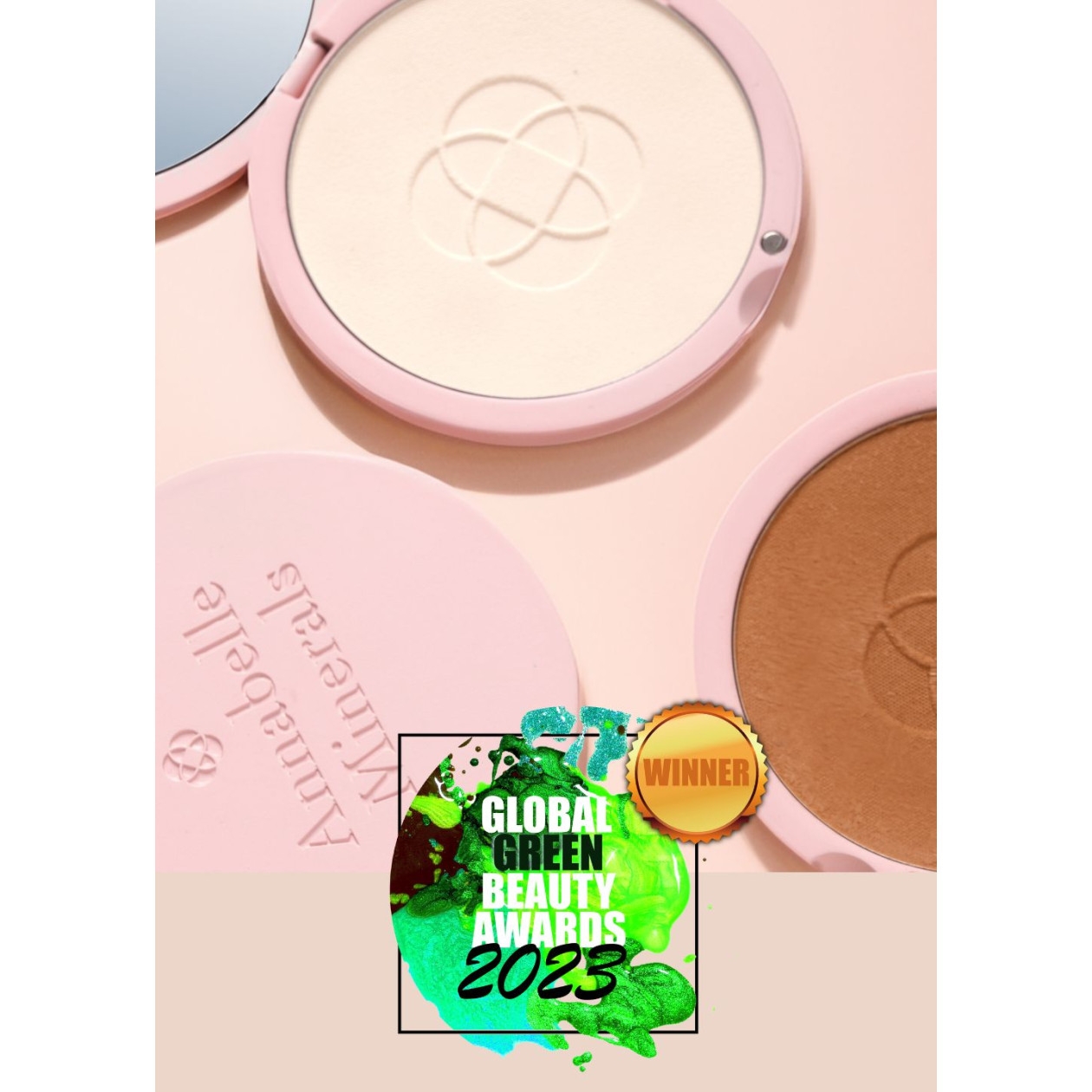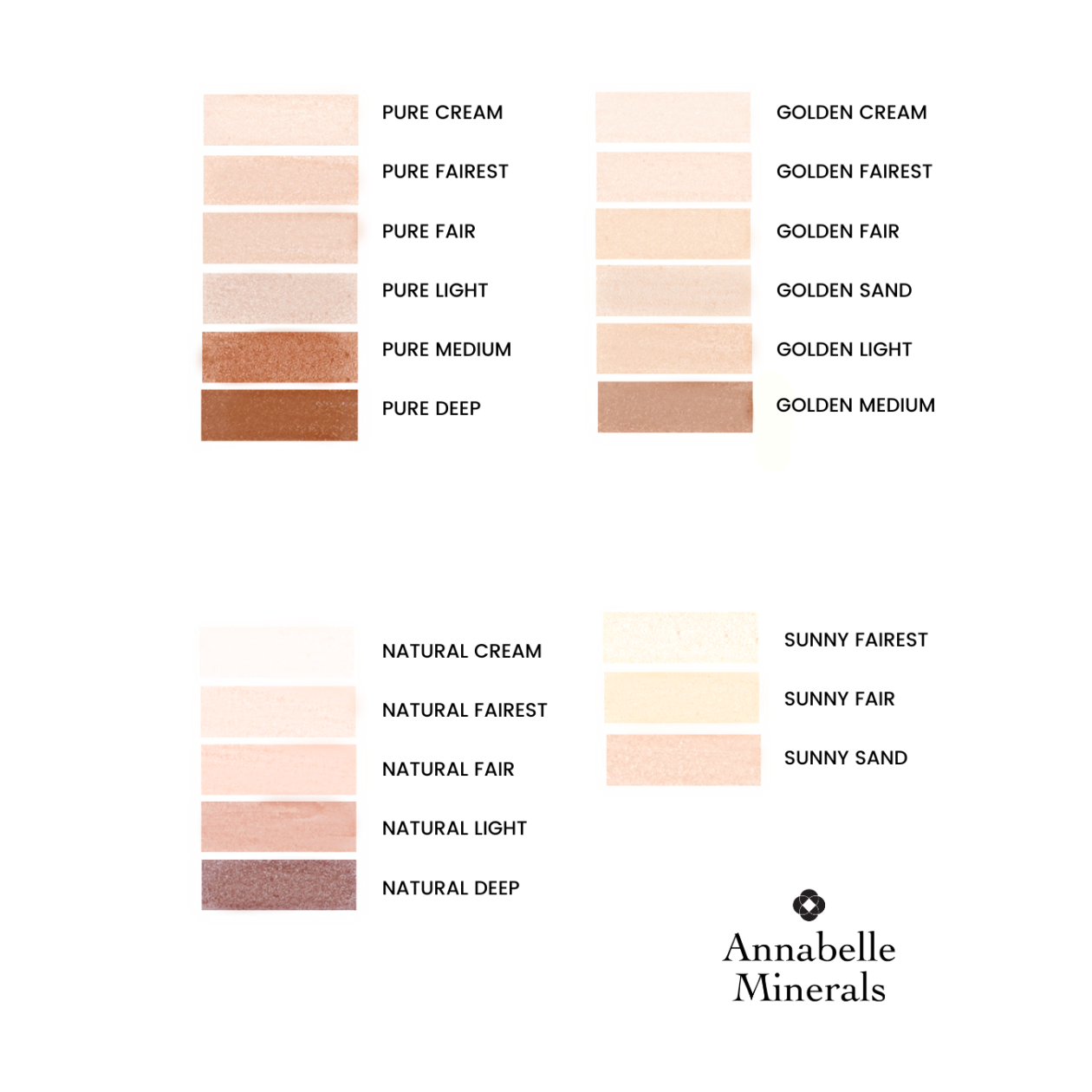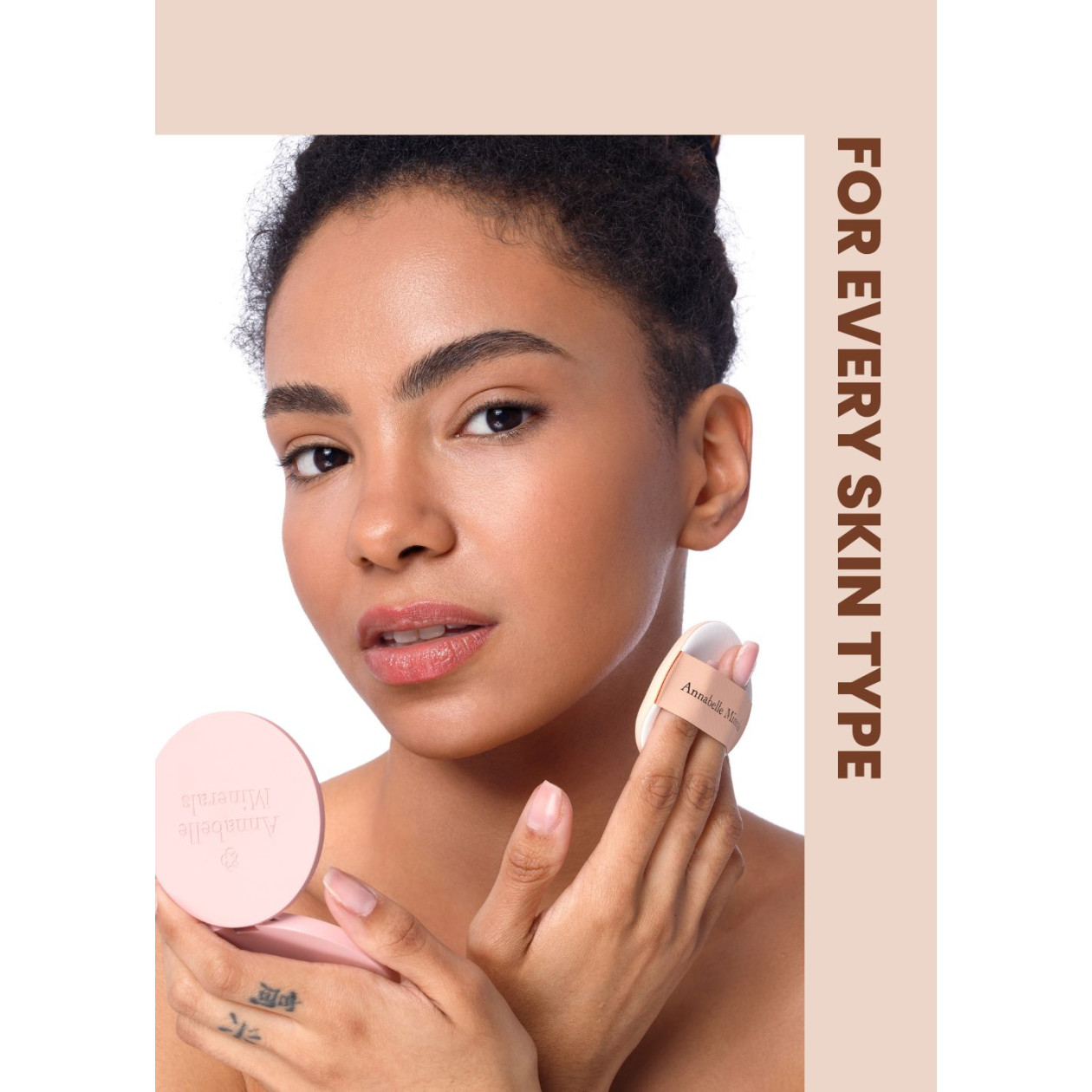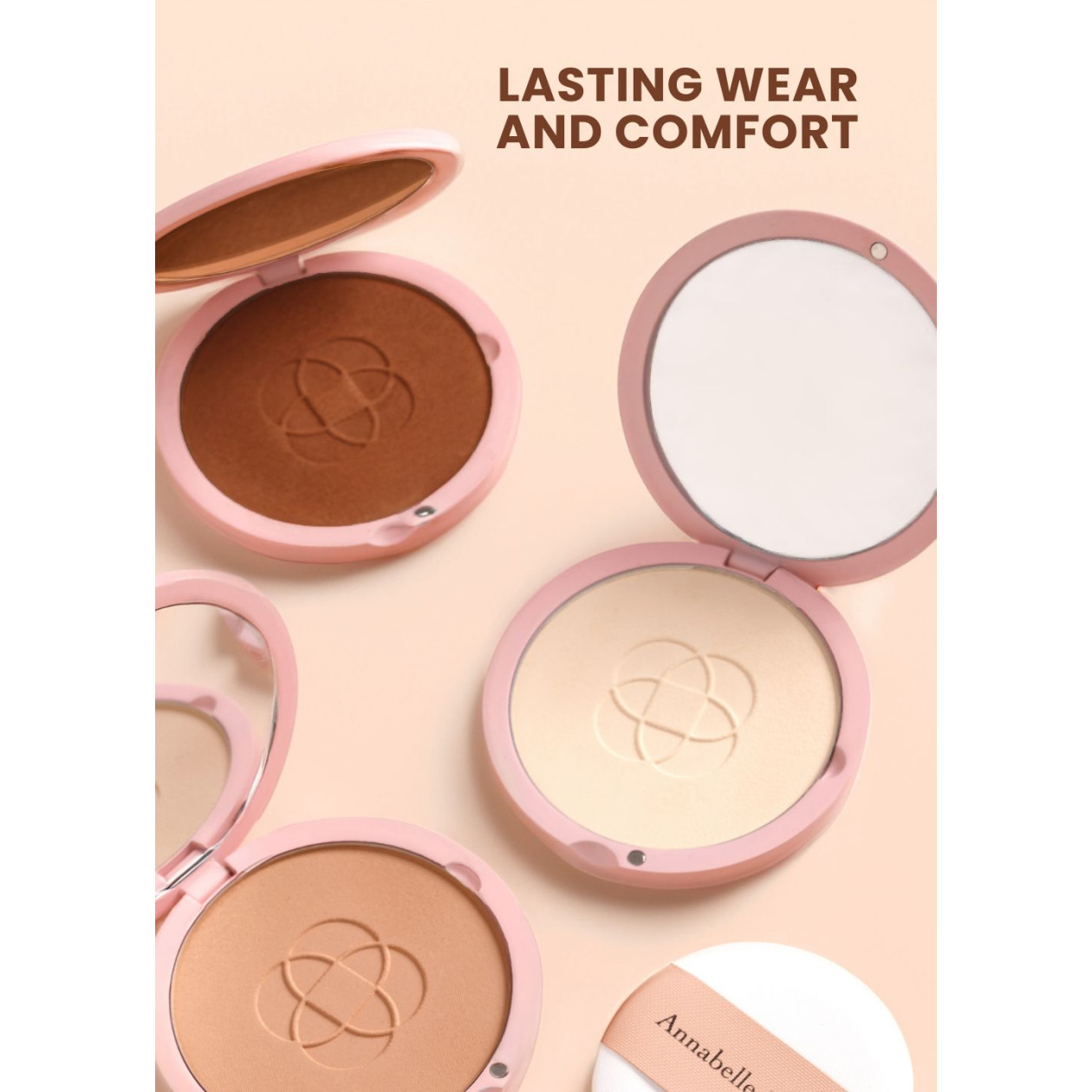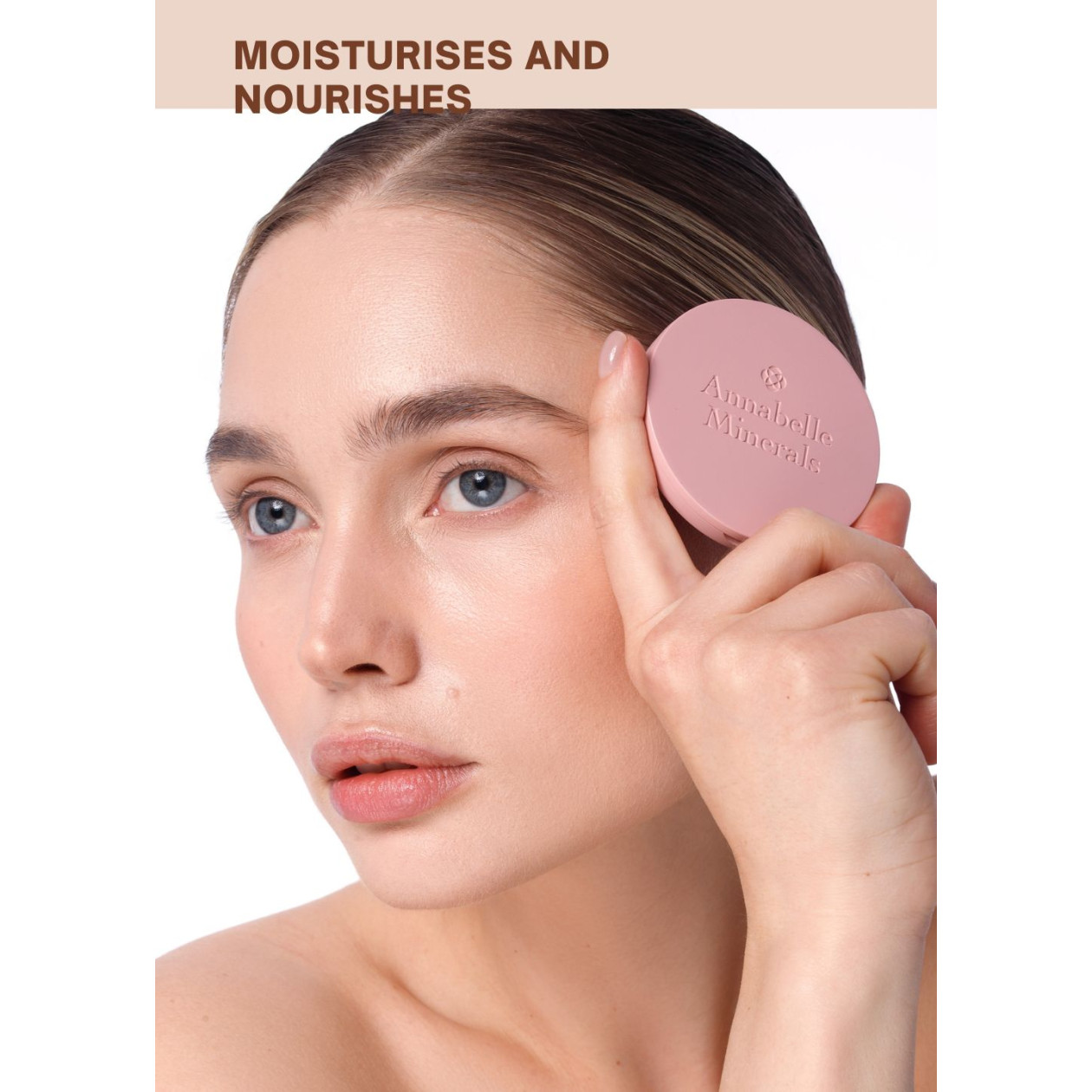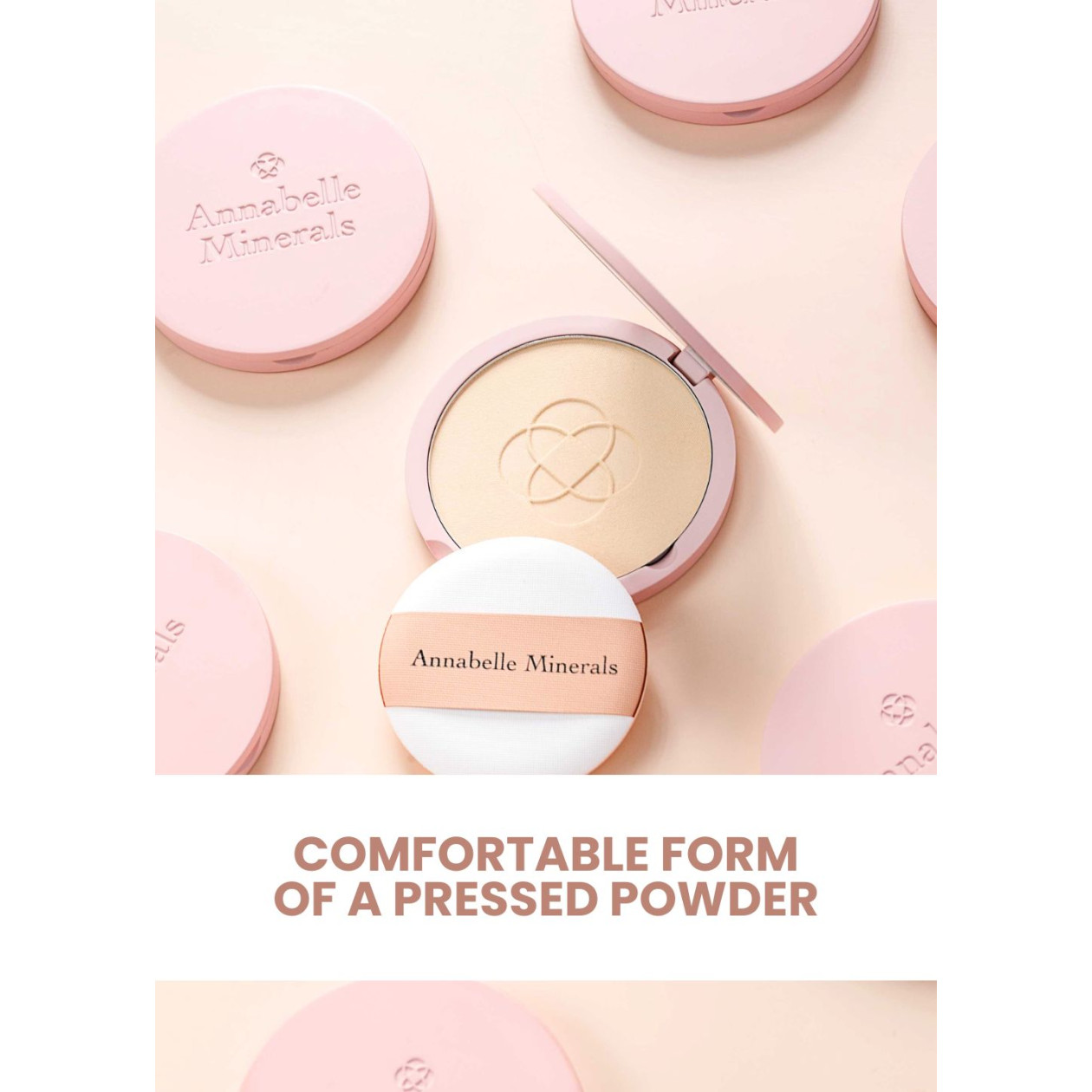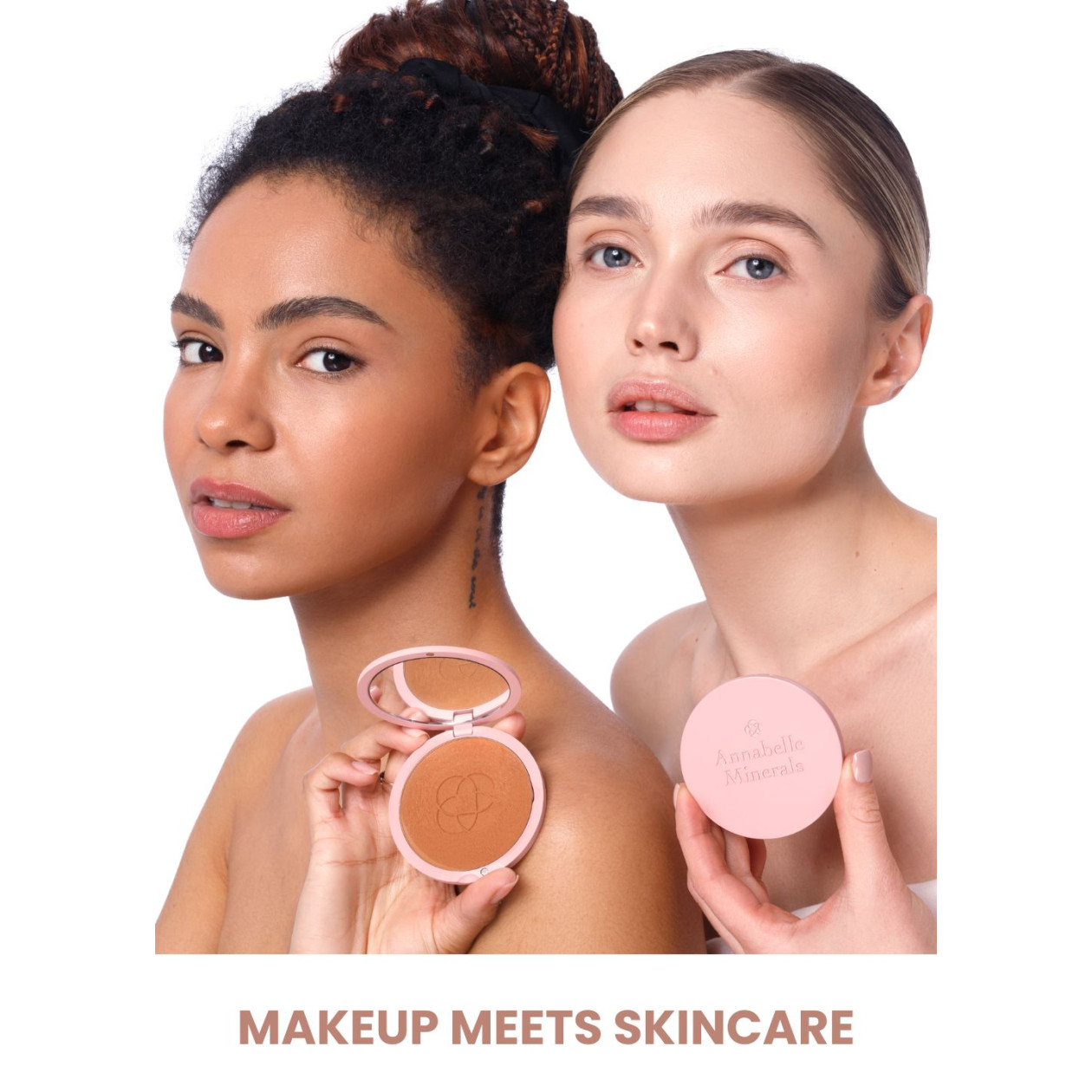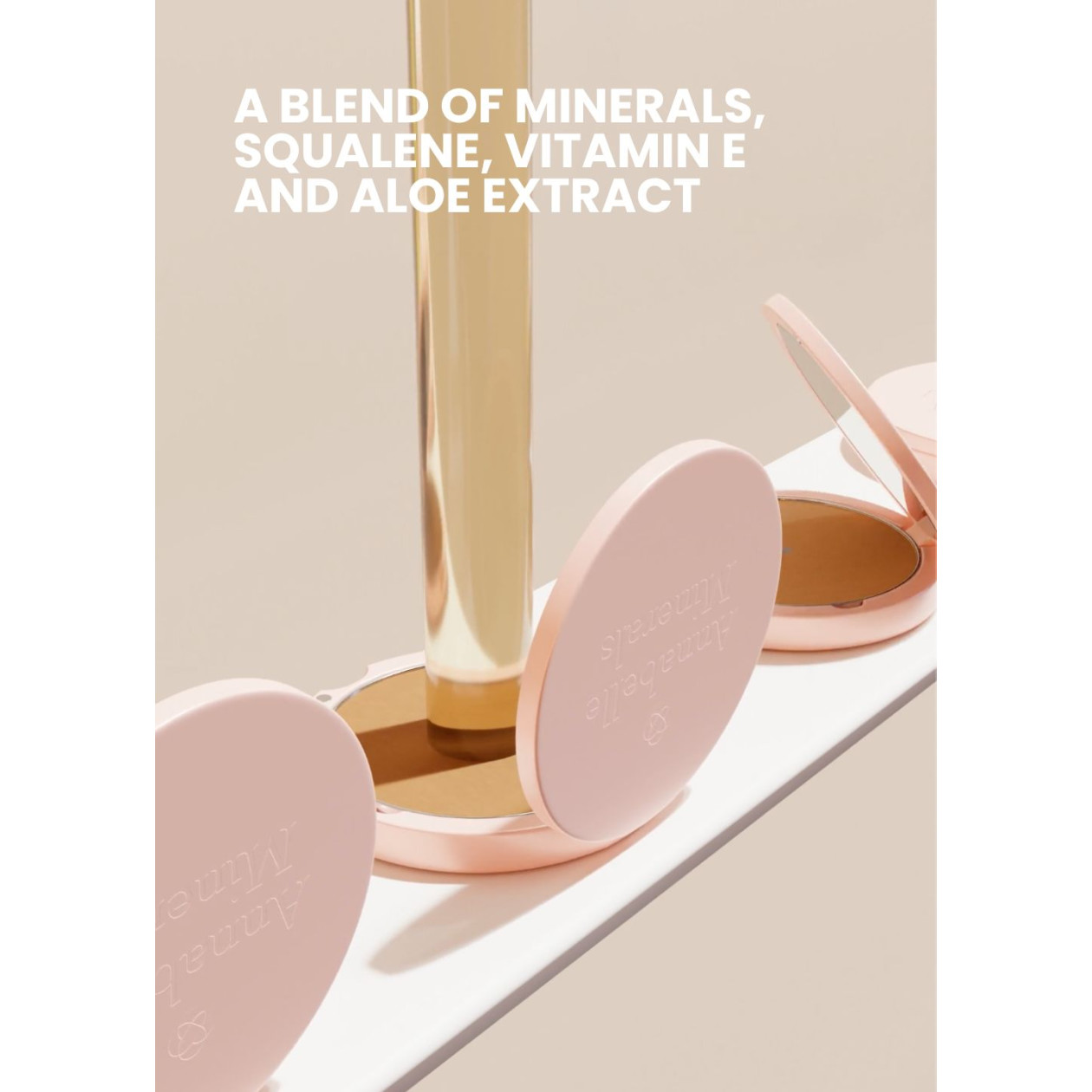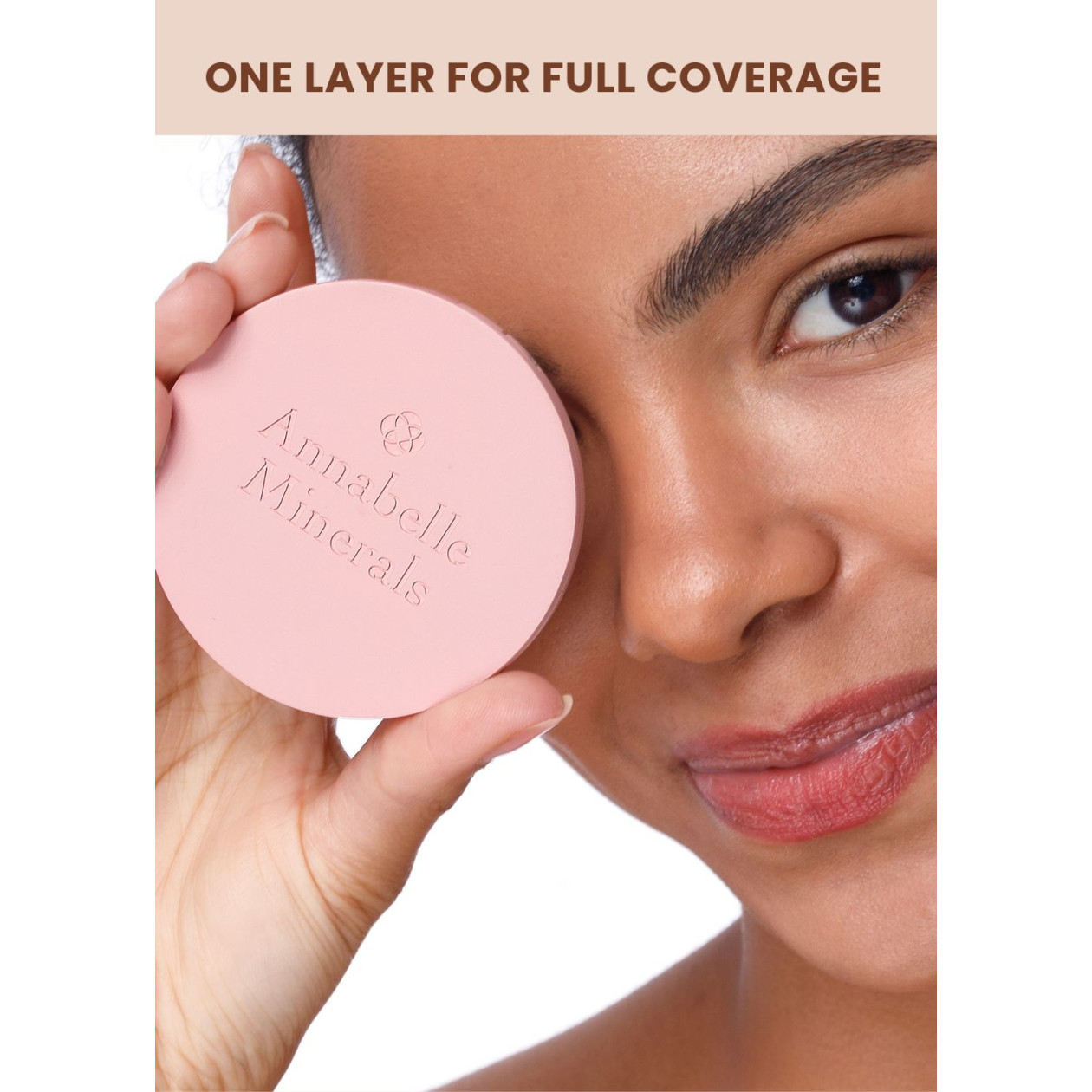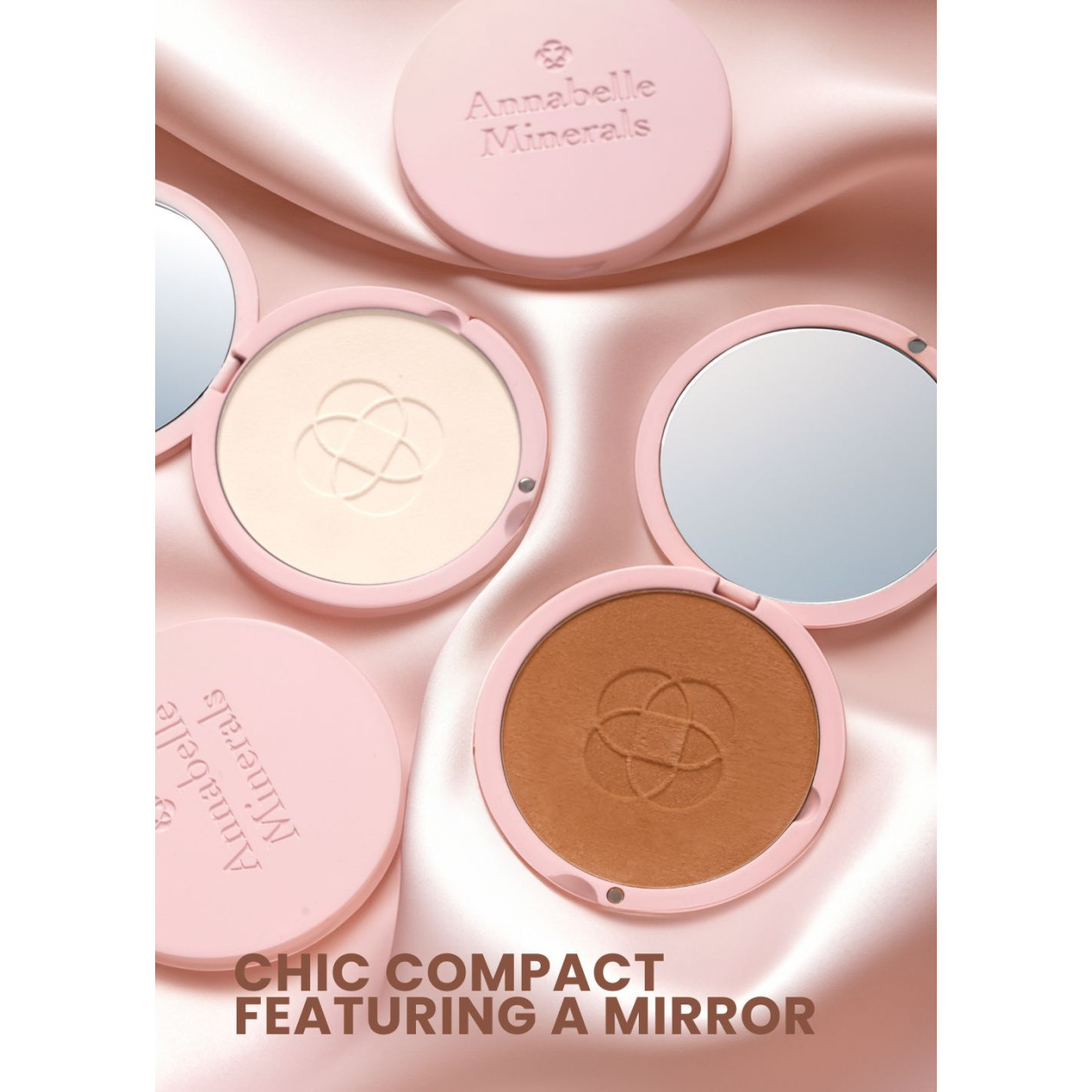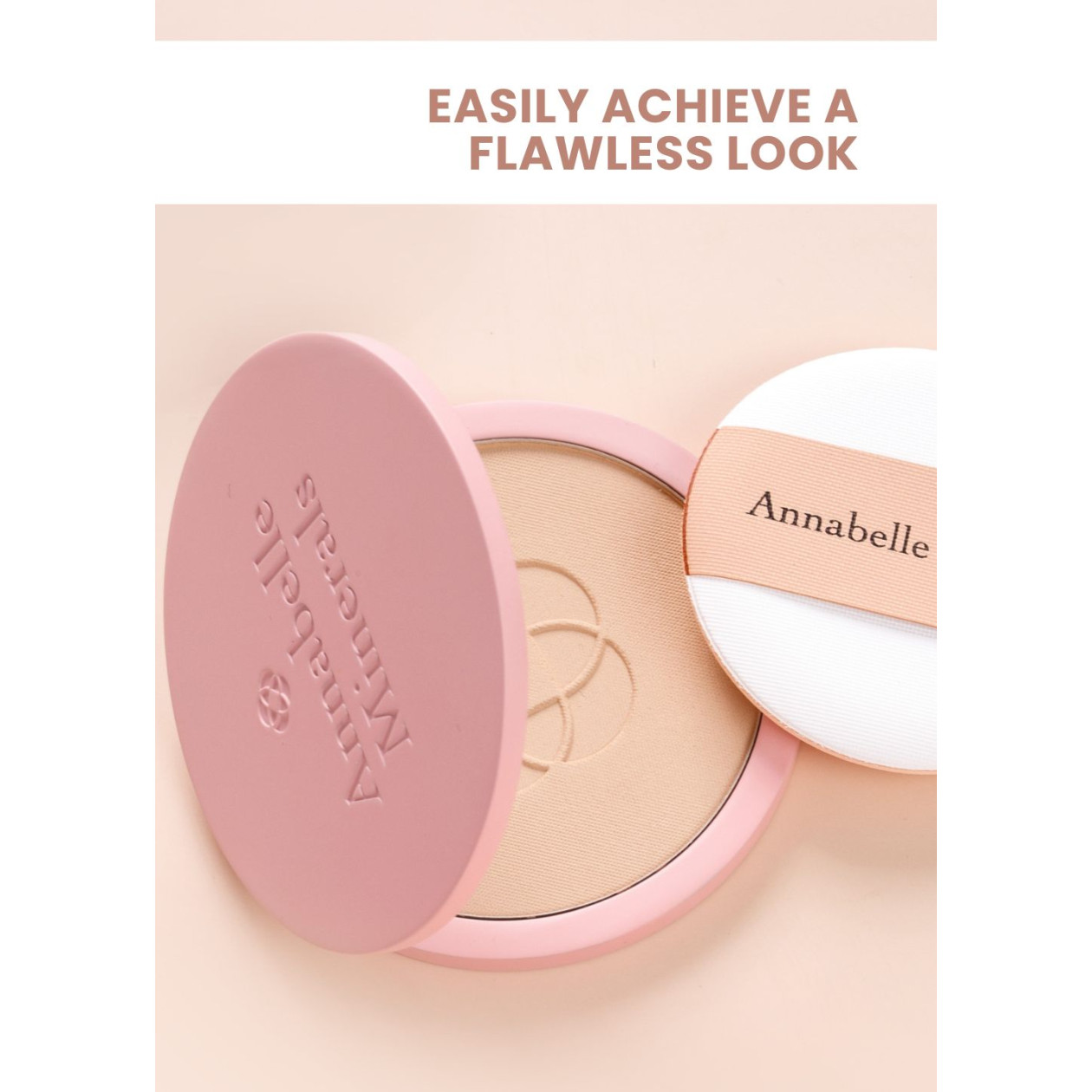 PRESSED powder foundation
Buy now, pay later with Klarna
Experience full coverage pressed powder foundation. Signature minerals enriched with nourishing ingredients for a smooth, velvety finish in just one layer. Discover the cult classic Annabelle Minerals coverage foundation in a fresh version.
Due to its high coverage, pressed foundation shades appear lighter than their loose counterparts. Choose a shade one or two tones darker than the classic Annabelle Minerals mineral foundation.
Reasons to love it
Full Coverage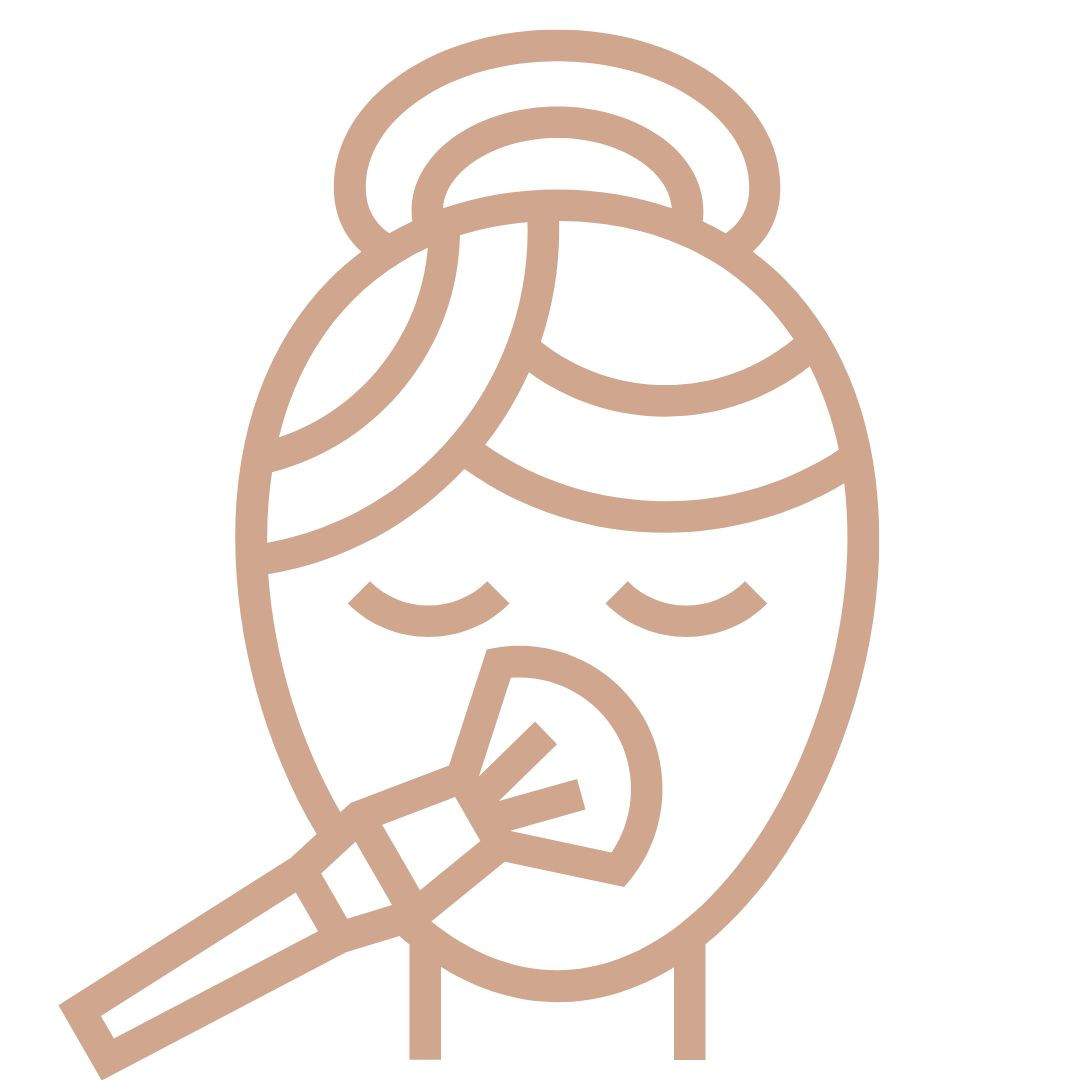 Attain smooth, velvety skin with a single, thin foundation layer
Natural Ingredients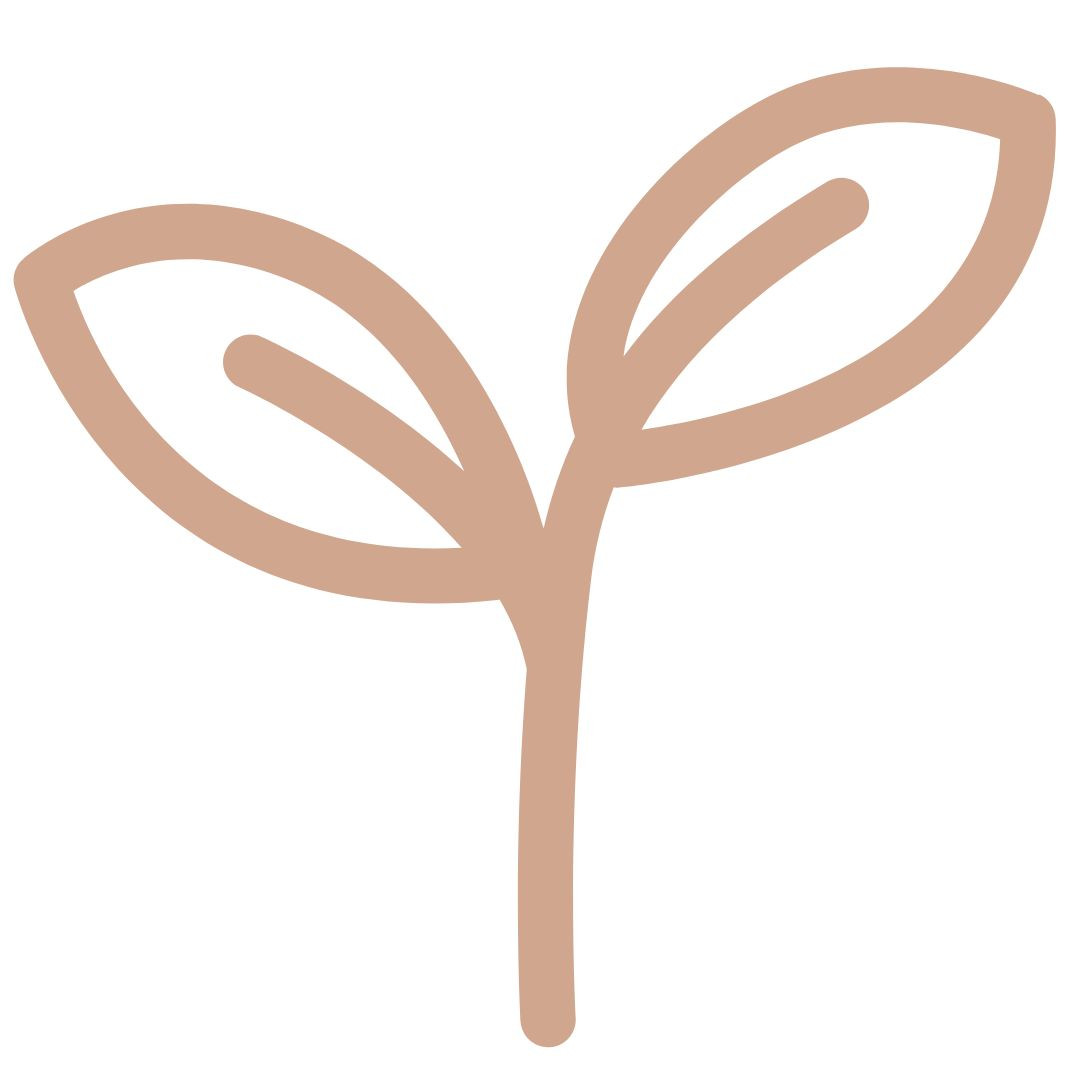 A blend of minerals and natural moisturisers for unmatched skin comfort
Compact form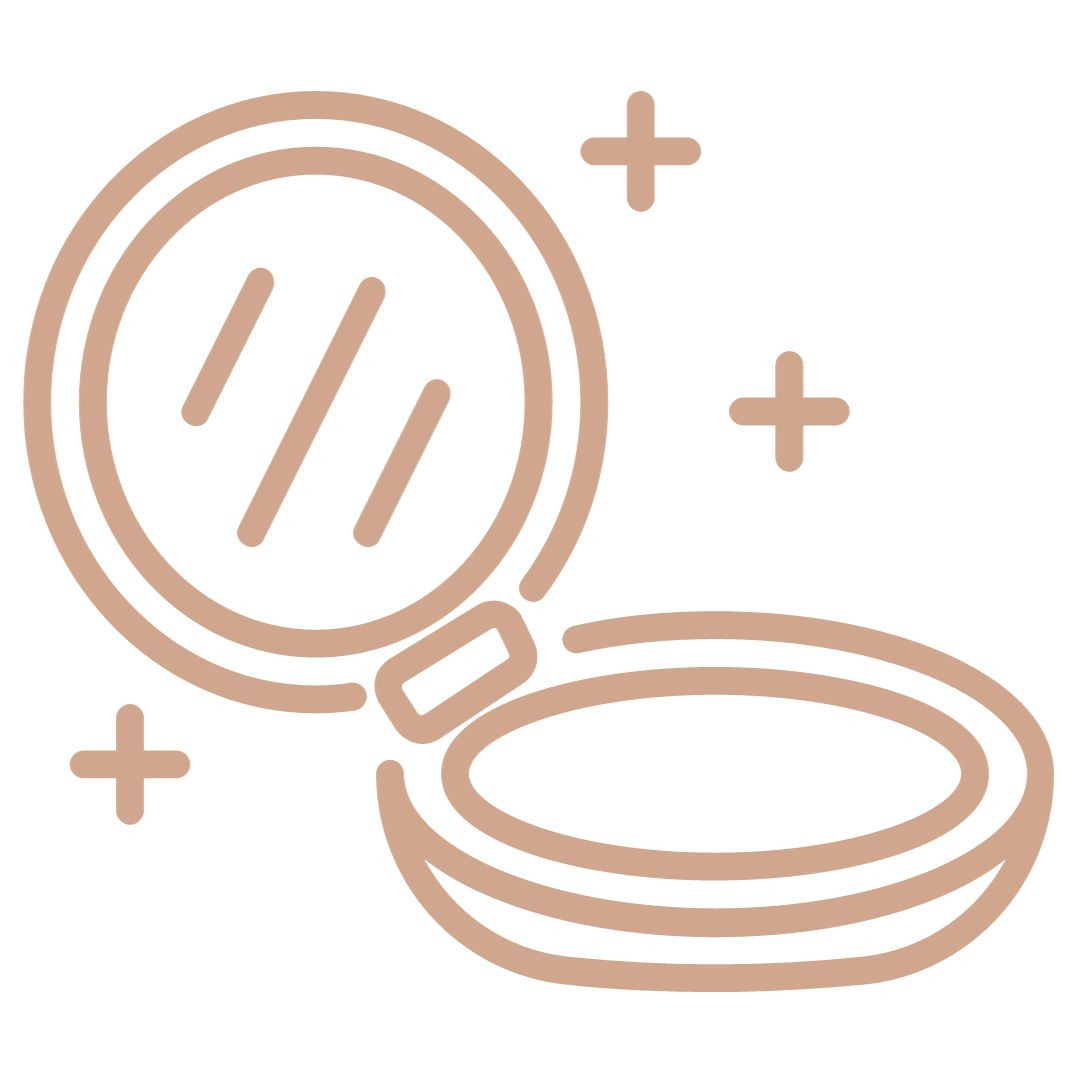 Carry pressed mineral foundation for on-the-go use anytime
Product description
Experience the superior coverage of Mineral Pressed Powder foundation in a convenient compact form - introducing the classic Annabelle Minerals coverage foundation in a modern version.
We've expertly blended our cherished minerals with natural moisturising ingredients for a harmonious combination. Squalane and aloe extract provide deep moisture and a smoothing effect, while Vitamin E combats the signs of aging, and sunflower seed oil conditions and prevents moisture loss from the epidermis. This synergy delivers effortless full coverage and a luxuriously smooth complexion.
Mineral Pressed Powder Foundation is suitable for all skin types, effortlessly adhering and delivering full coverage with just one layer. Apply it using a brush or a makeup puff for a flawless finish. The foundation glides smoothly over the skin, providing nourishment and lasting comfort, even for dry skin types.
Achieving high coverage without the heaviness is now possible with the Mineral Pressed Powder Foundation. This compact foundation adheres seamlessly to your skin, offering a lightweight feel without the dreaded mask effect. A little goes a long way in concealing skin imperfections such as blemishes, broken capillaries, discoloration, or dark circles under the eyes. It's a versatile and efficient cosmetic that you'll want to keep with you at all times.
Our pressed mineral foundation is elegantly encased in a luxe metal compact with a built-in mirror. The stylish pink compact ensures the safety of your foundation, allowing you to carry it with you wherever you go. The mirror inside enables quick touch-ups in any situation. The compact does not feature an applicator. Purchase a makeup puff here. Are you ready for your favourite full-coverage foundation?
Ingredients: Mica, Zinc Oxide, Zinc Stearate, Caprylic/Capric Triglyceride, Squalane, Silica, Tocopherol, Helianthus Annuus Seed Oil, Aloe Barbadensis Leaf Extract, Cl 77891, CI 77492, CI 77491, CI 77499
How to apply
pressed mineral powder foundation?
1.

Apply the pressed powder foundation using your favourite brush: kabuki, flat top, or short top. You can also use a powder puff.

2.

Dip the brush/powder puff into the foundation to pick up the product.

3.

Apply the foundation in thin layers. Match the application technique to the accessory you are using.

Applying makeup with the powder puff increases the coverage, adhesion and optically smoothes the skin texture.
Turn on the camera or upload a photo to try our products on. Do it in daylight with no makeup on for best results. Swipe the shade circles and choose the best one for yourself.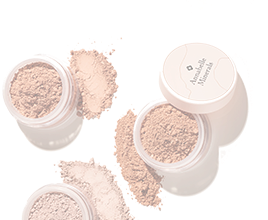 Read more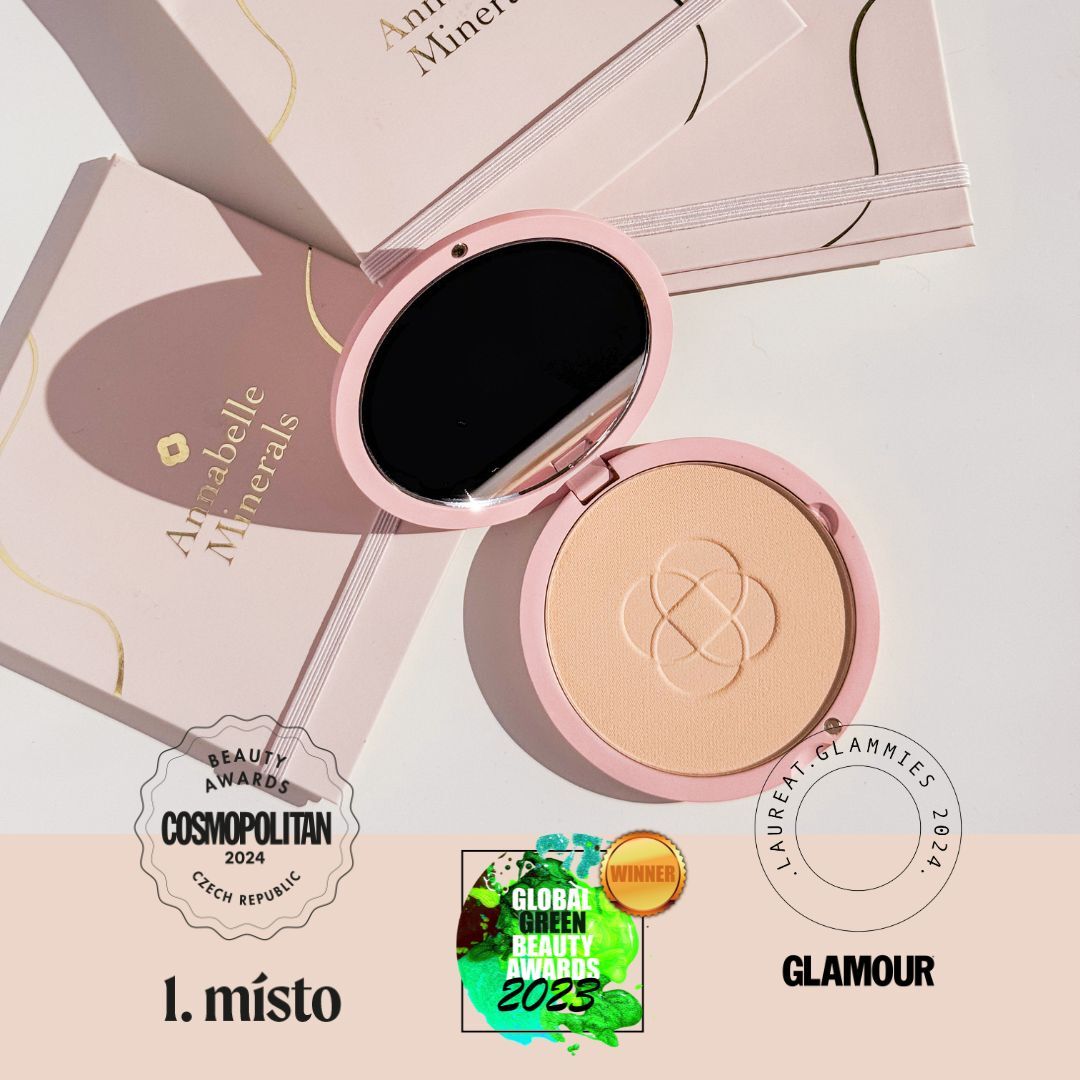 Favourite ingredients
MICA
Ensures lightness and silky finish. Its gentle glow revives and adds freshness. Optically smoothes out fine lines
ZINC OXIDE
Mattifies and absorbs excess sebum. Supports the processes of regeneration and regulation of sebum secretion
VITAMIN E
A strong antioxidant, improves the tightness of the epidermis,
SQUALANE
Strongly moisturising. It locks in moisture and supports the transport of fat-soluble ingredients, including retinol, into the epidermis. It provides the skin with softness, elasticity, and calms it down
SUNFLOWER SEED OIL
Regenerating, anti-aging and softening. Prevents excessive water loss from the skin by creating an occlusive layer
SILICA
It has the ability to bind moisture. It affects the durability of the cosmetic, perfectly binding fats. Optically smoothes the skin, creating a light-reflecting surface
ALOE EXTRACT
Soothes and smoothes. Hydrates and prevents excessive water loss from the skin. Soothes inflammation and redness
Show more ingredients Hide ingredients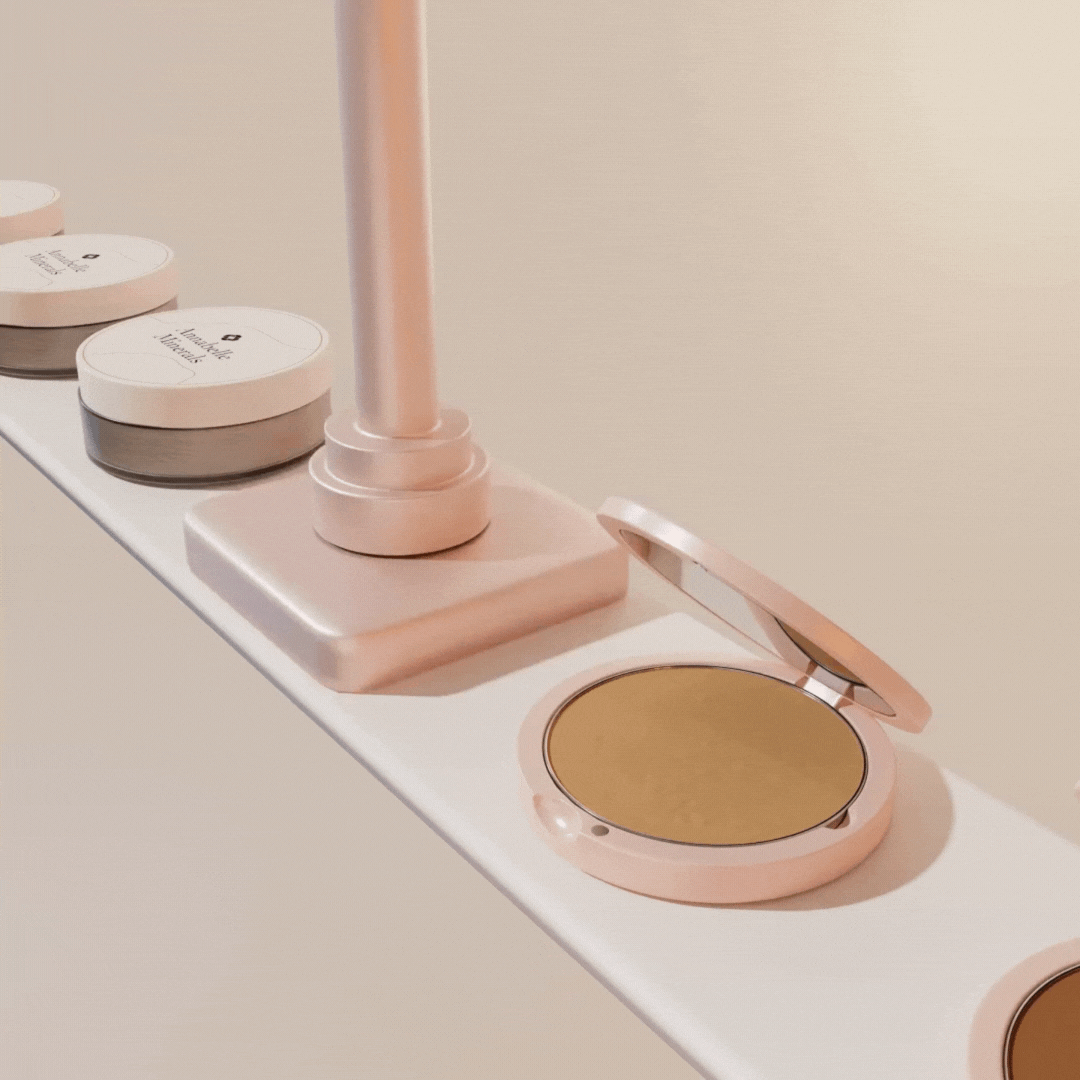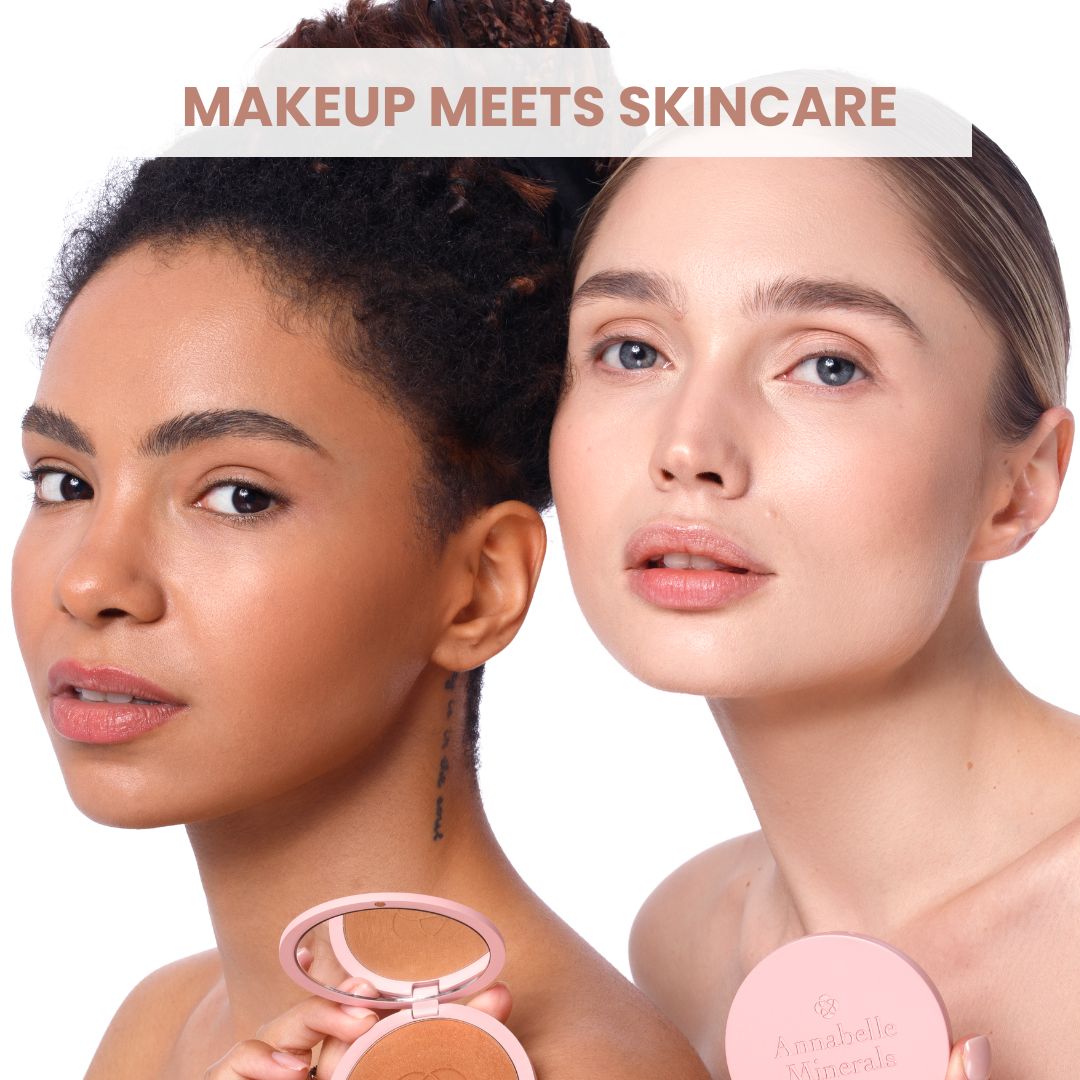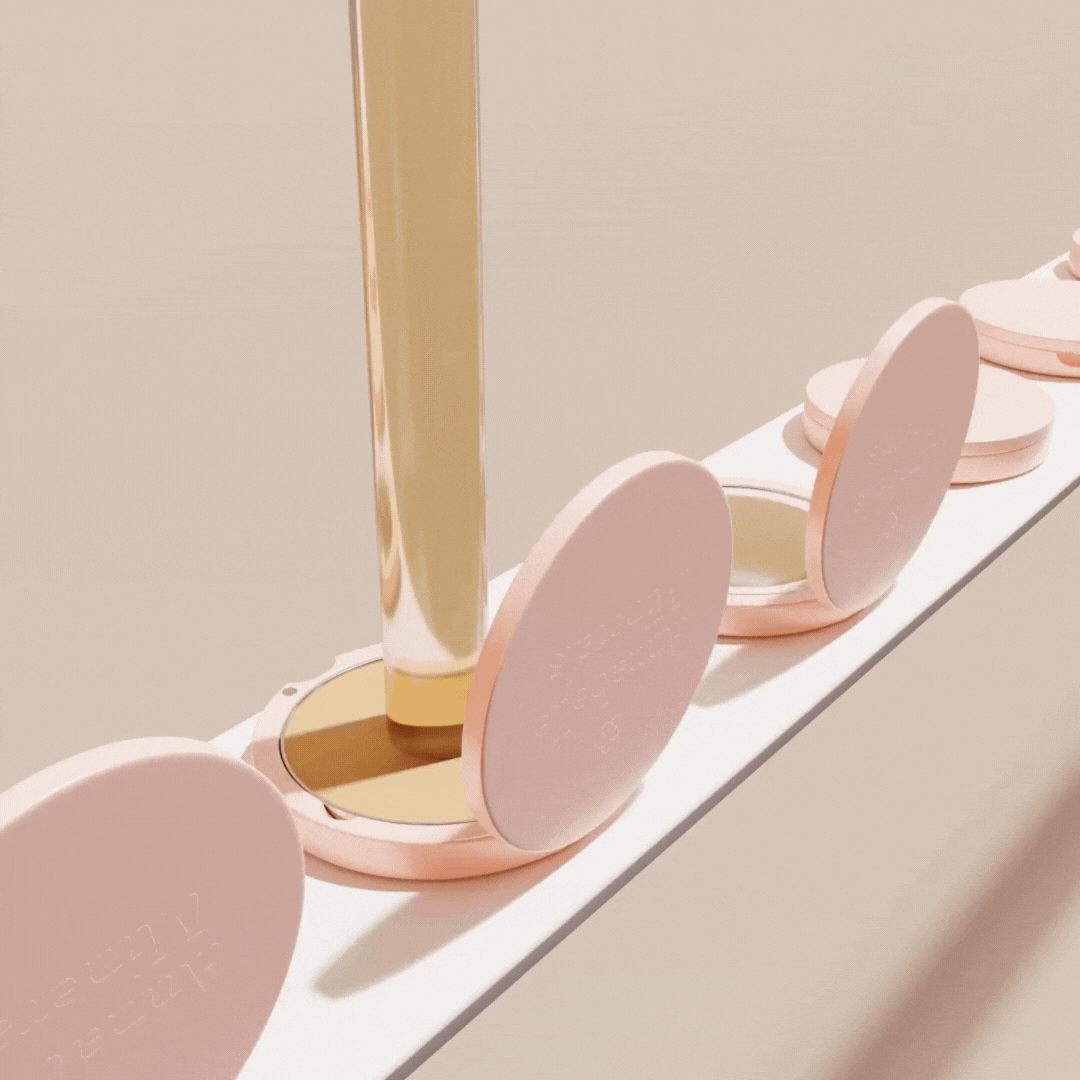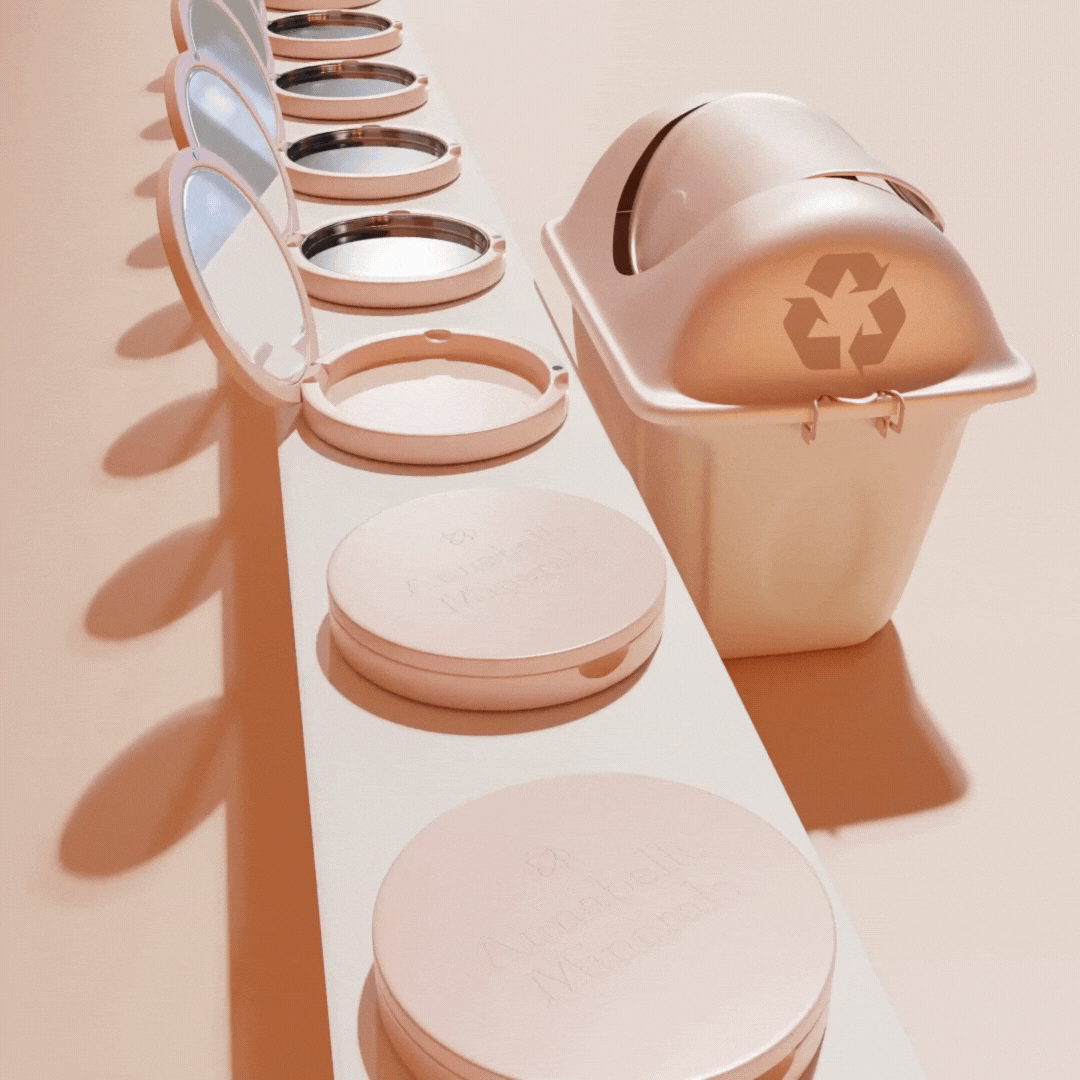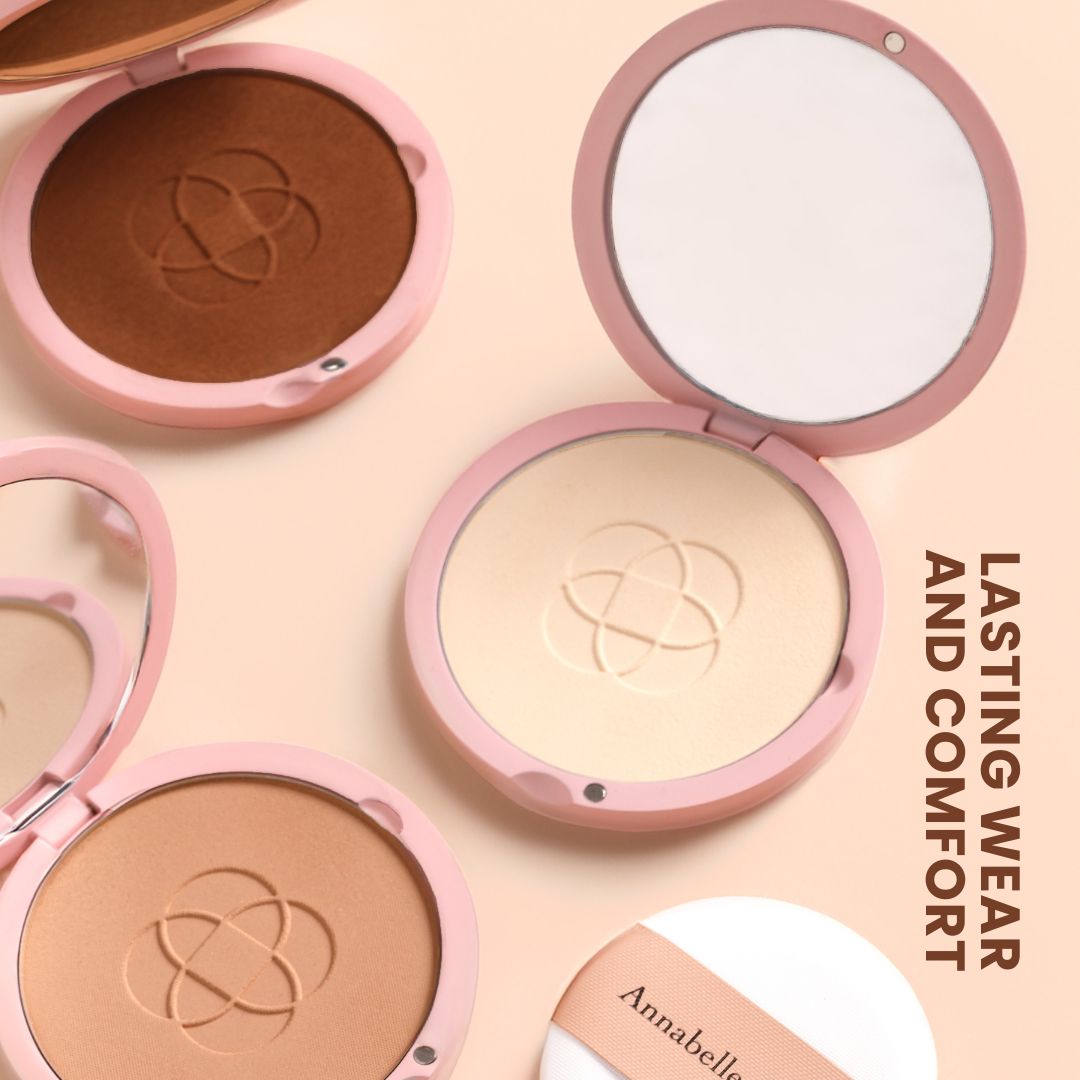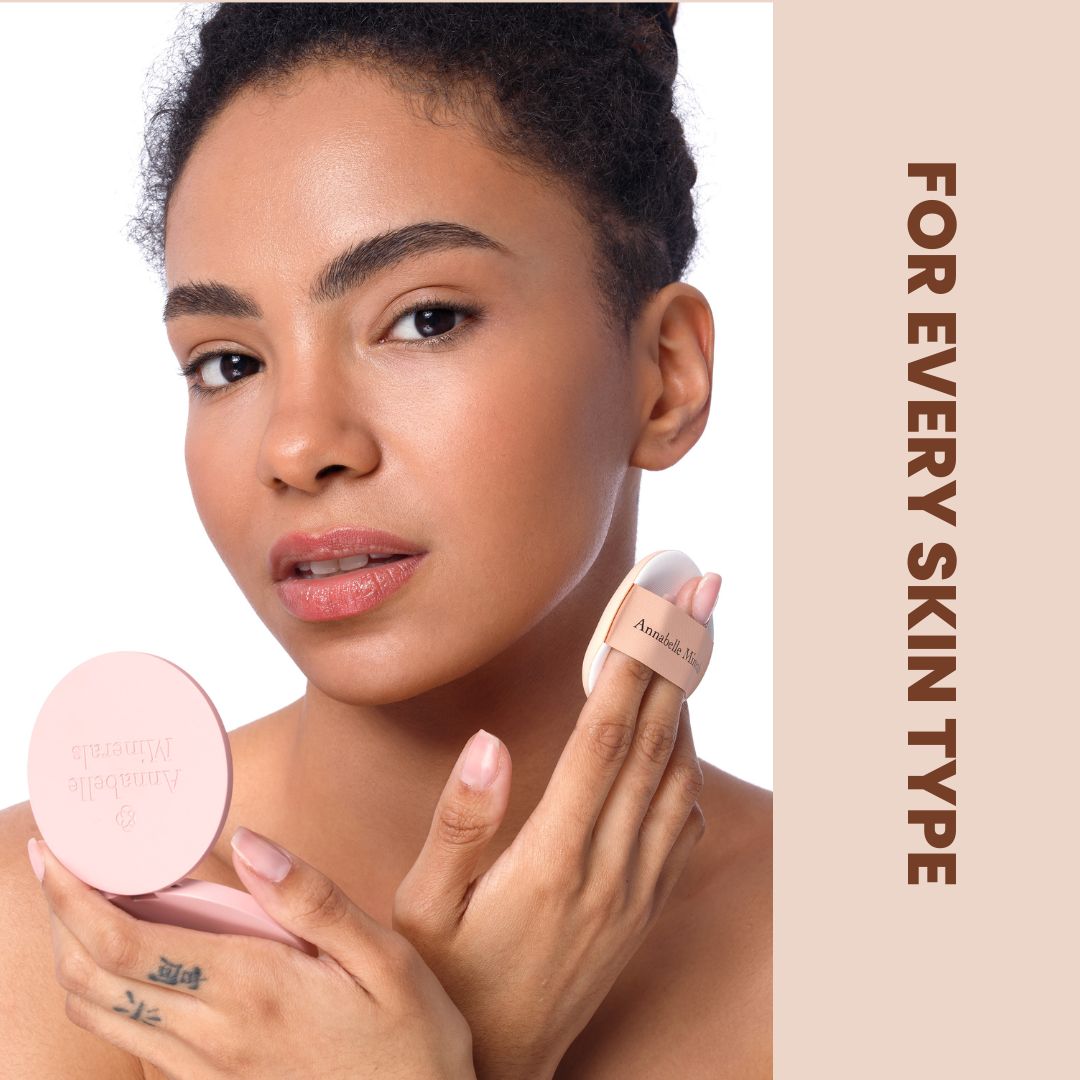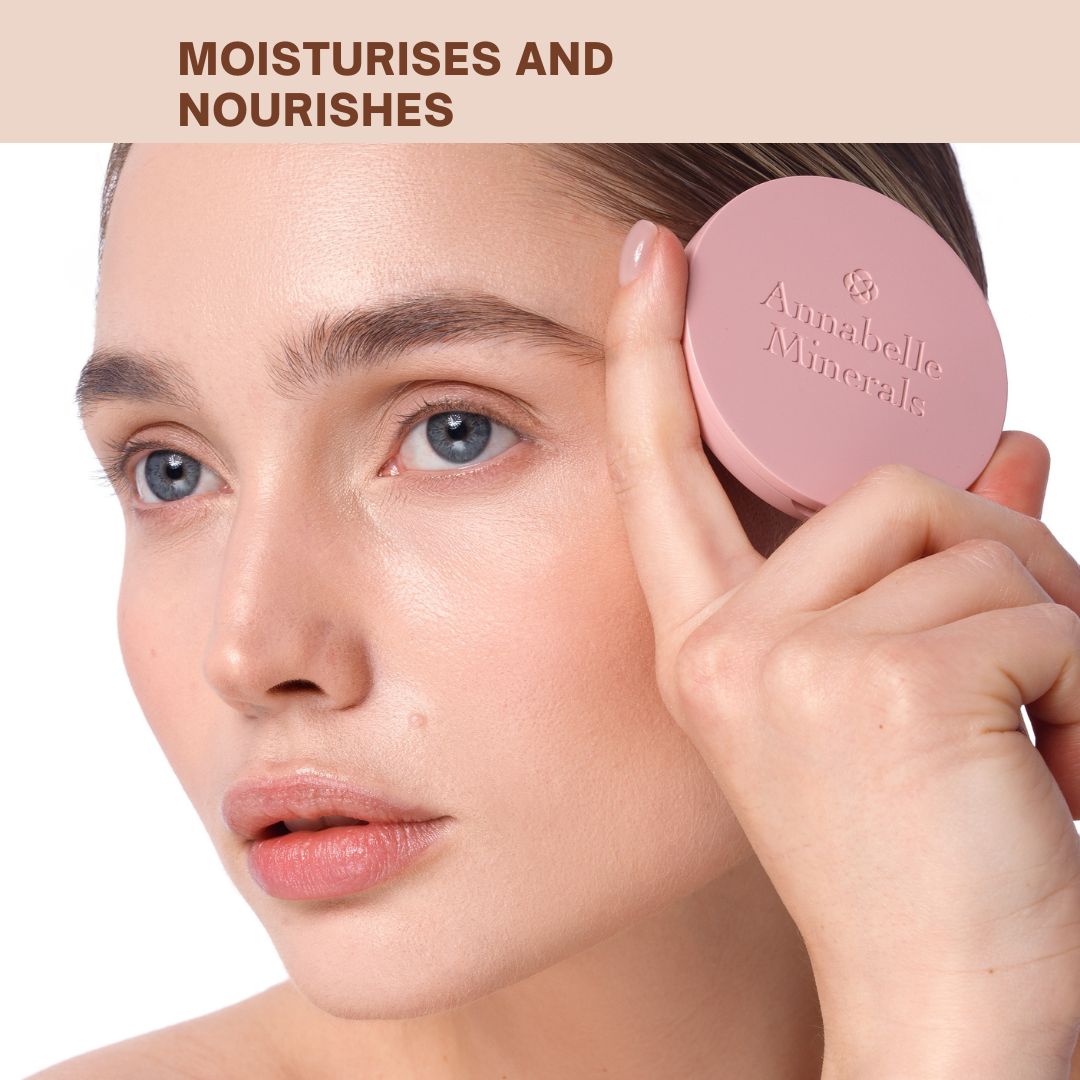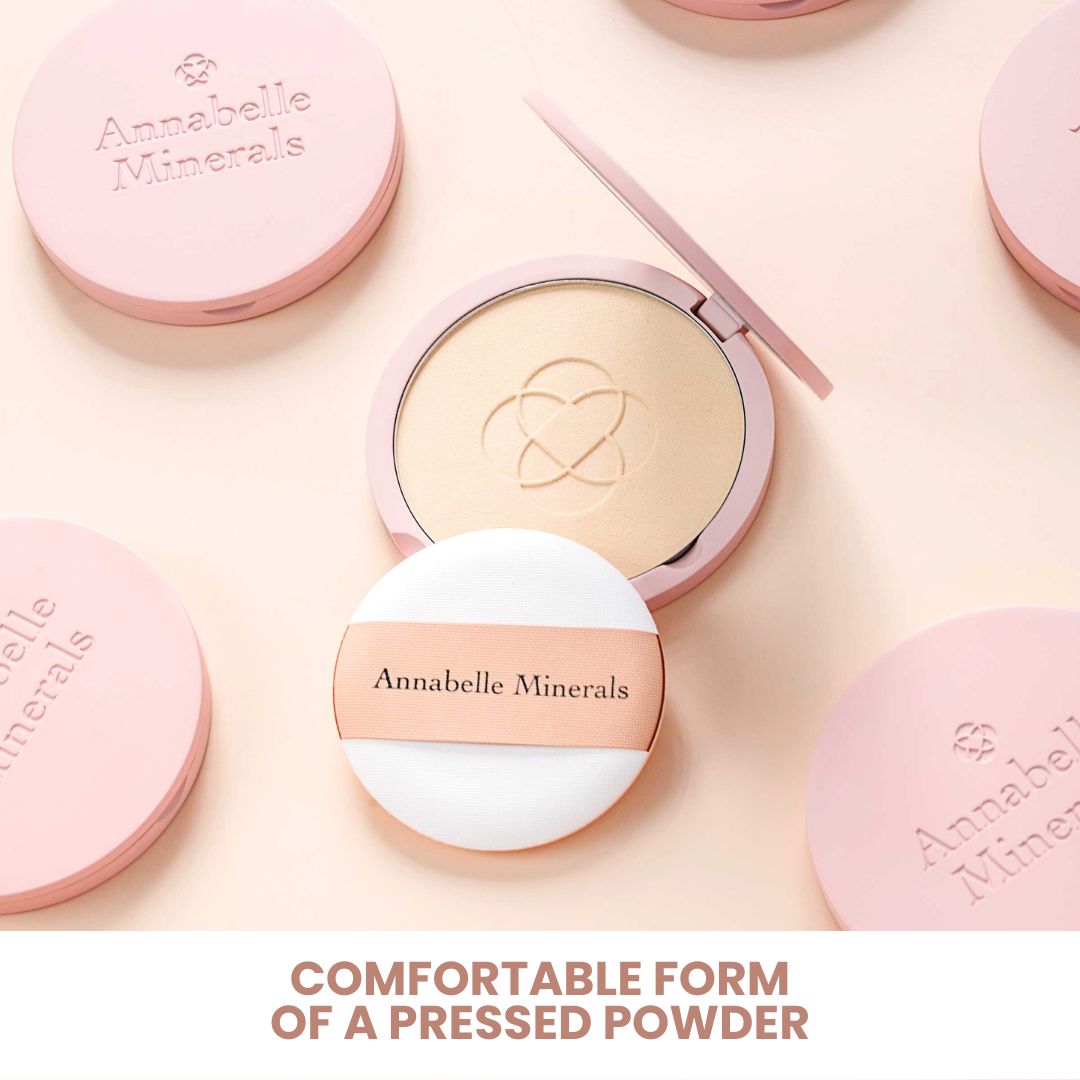 Customers who bought this product also bought:
Got questions regarding your order? We're happy to help!