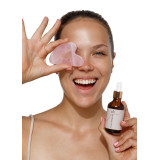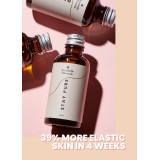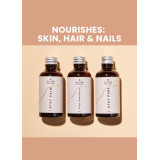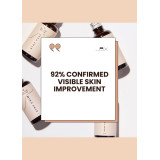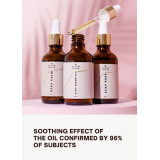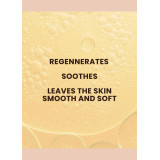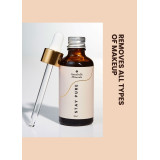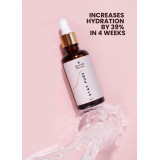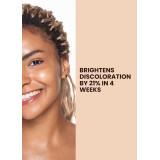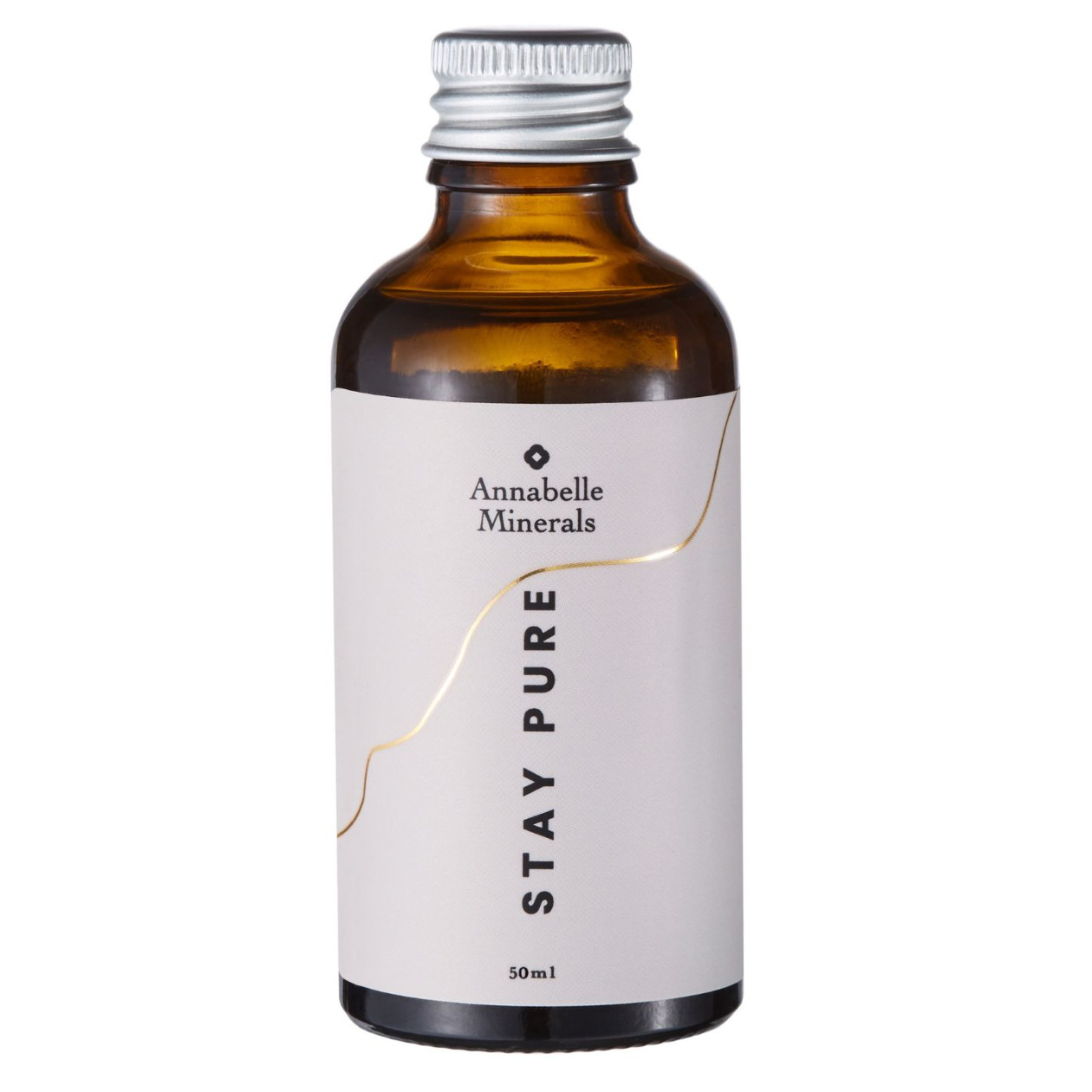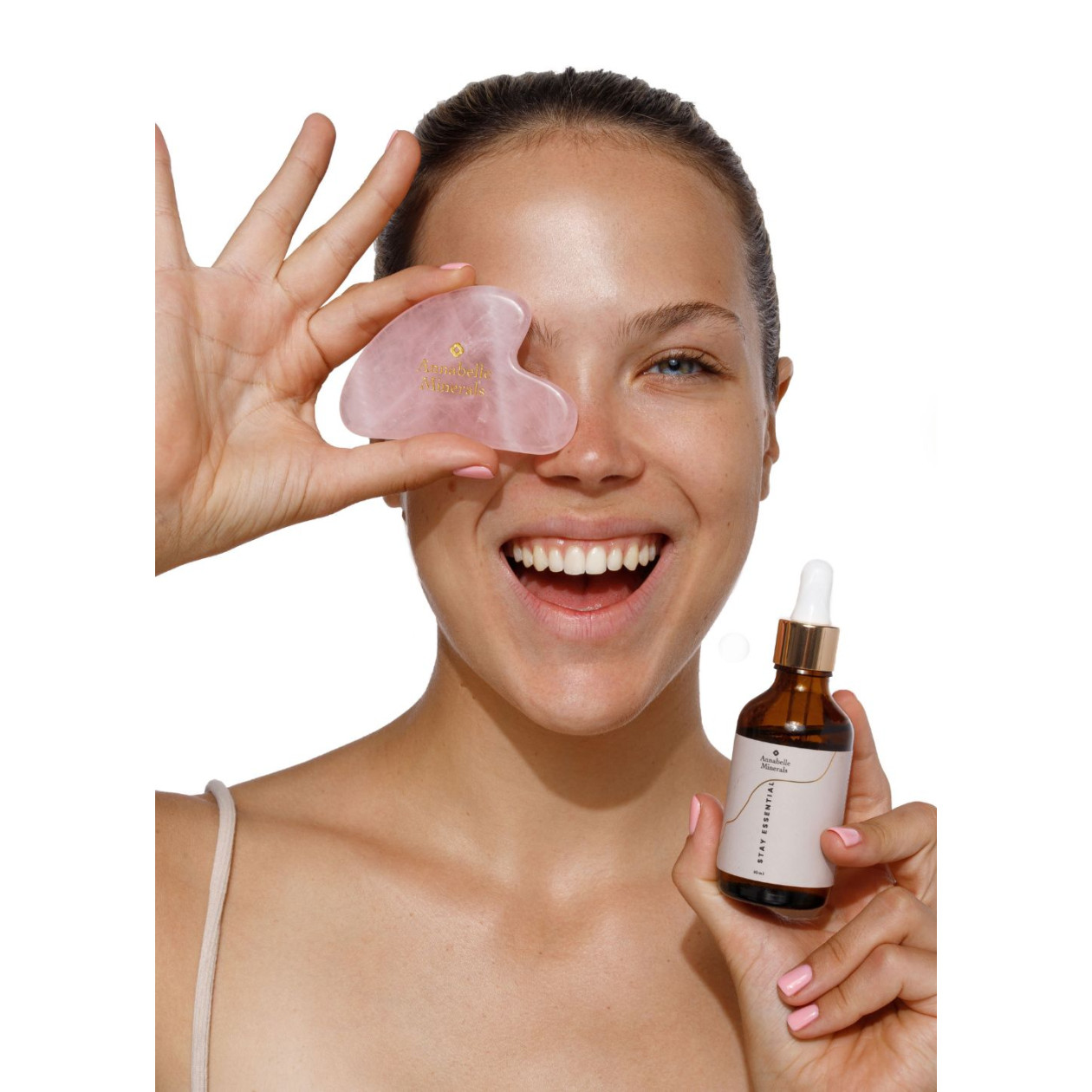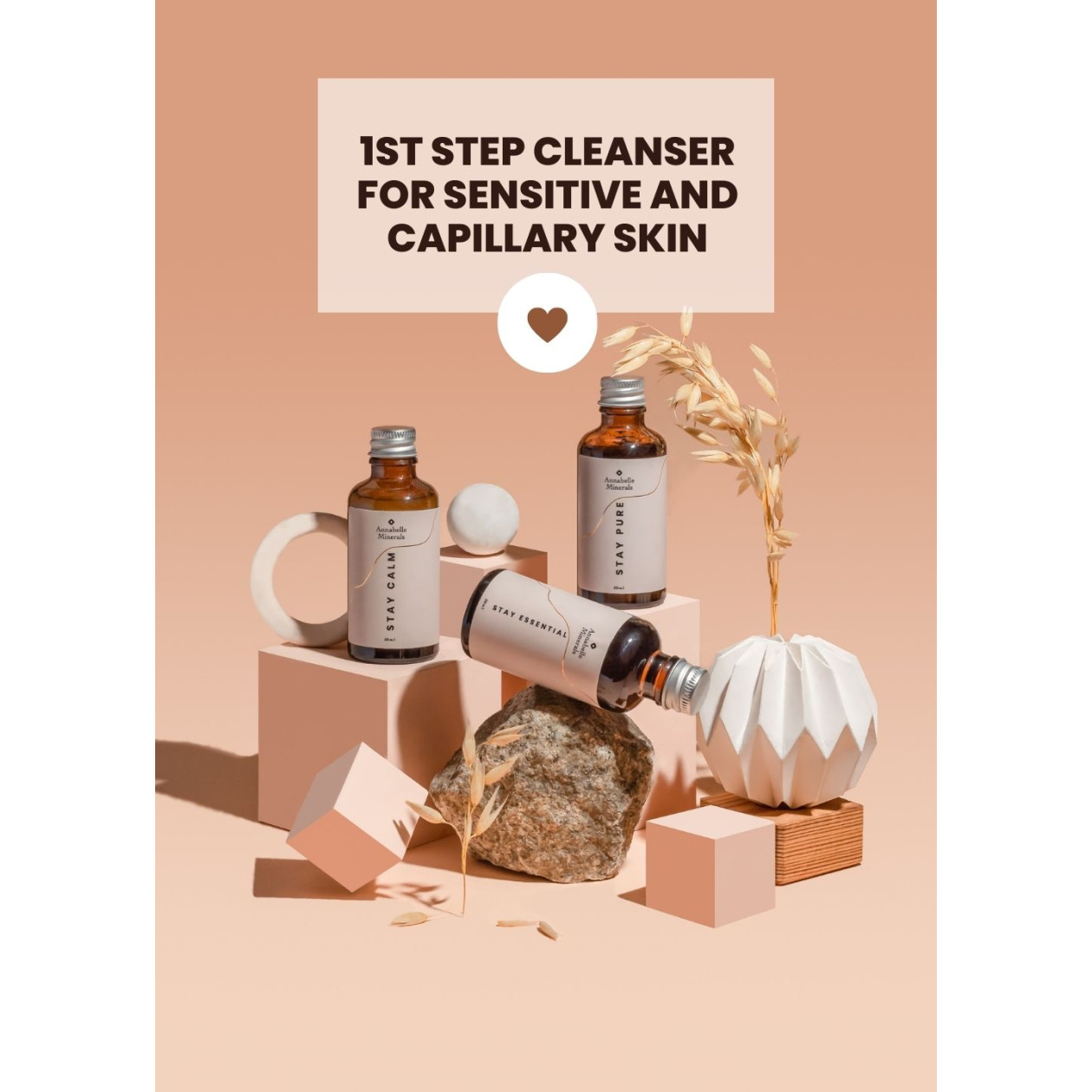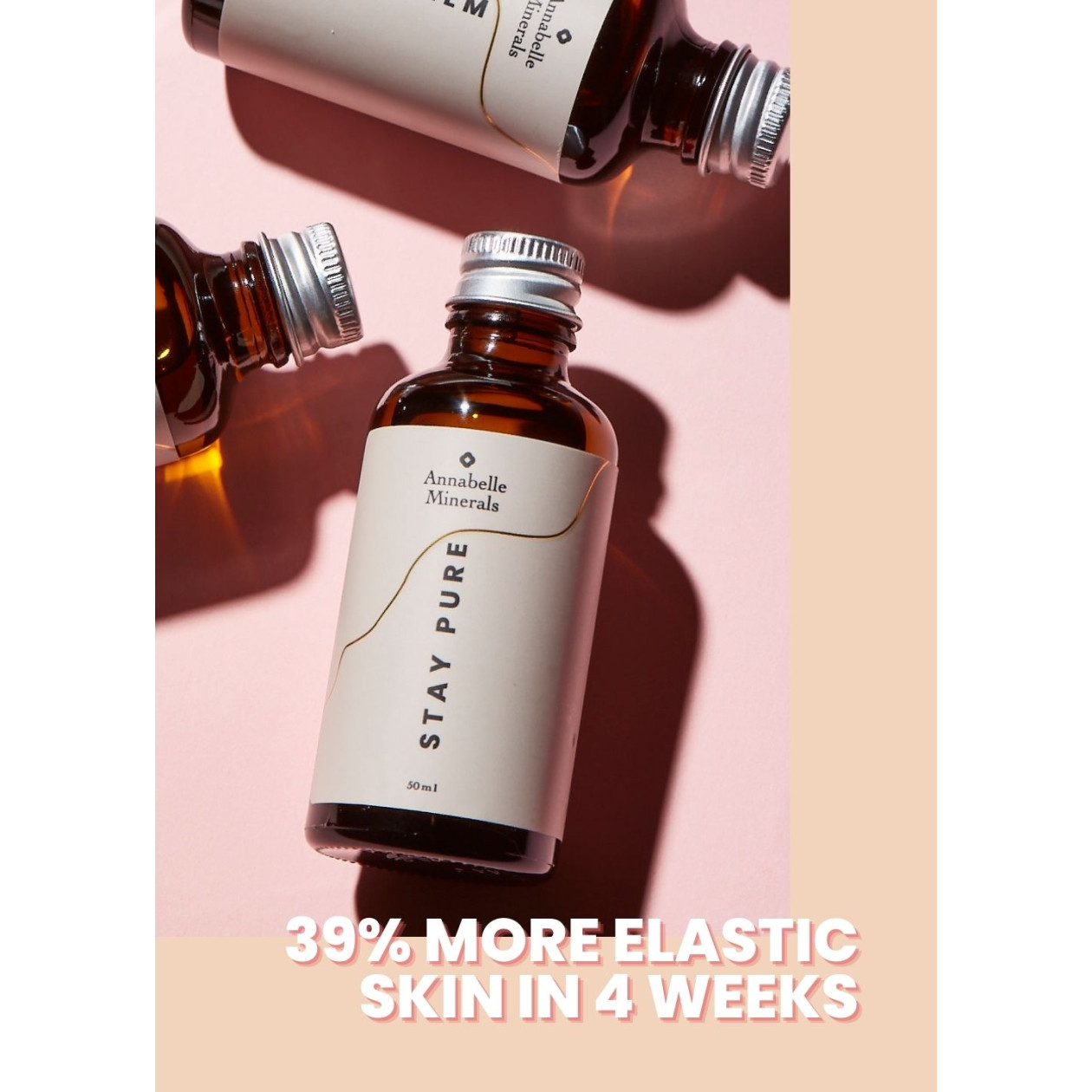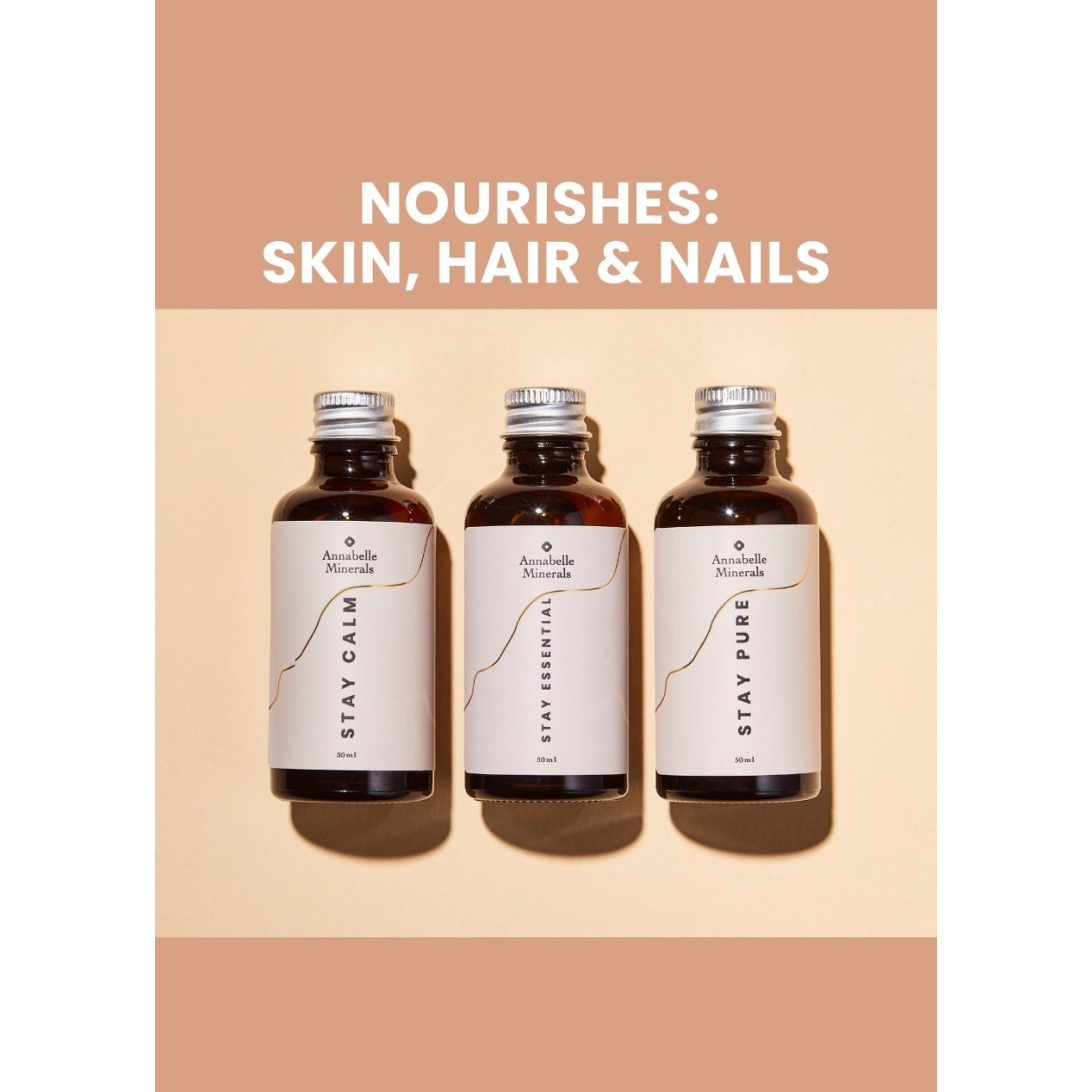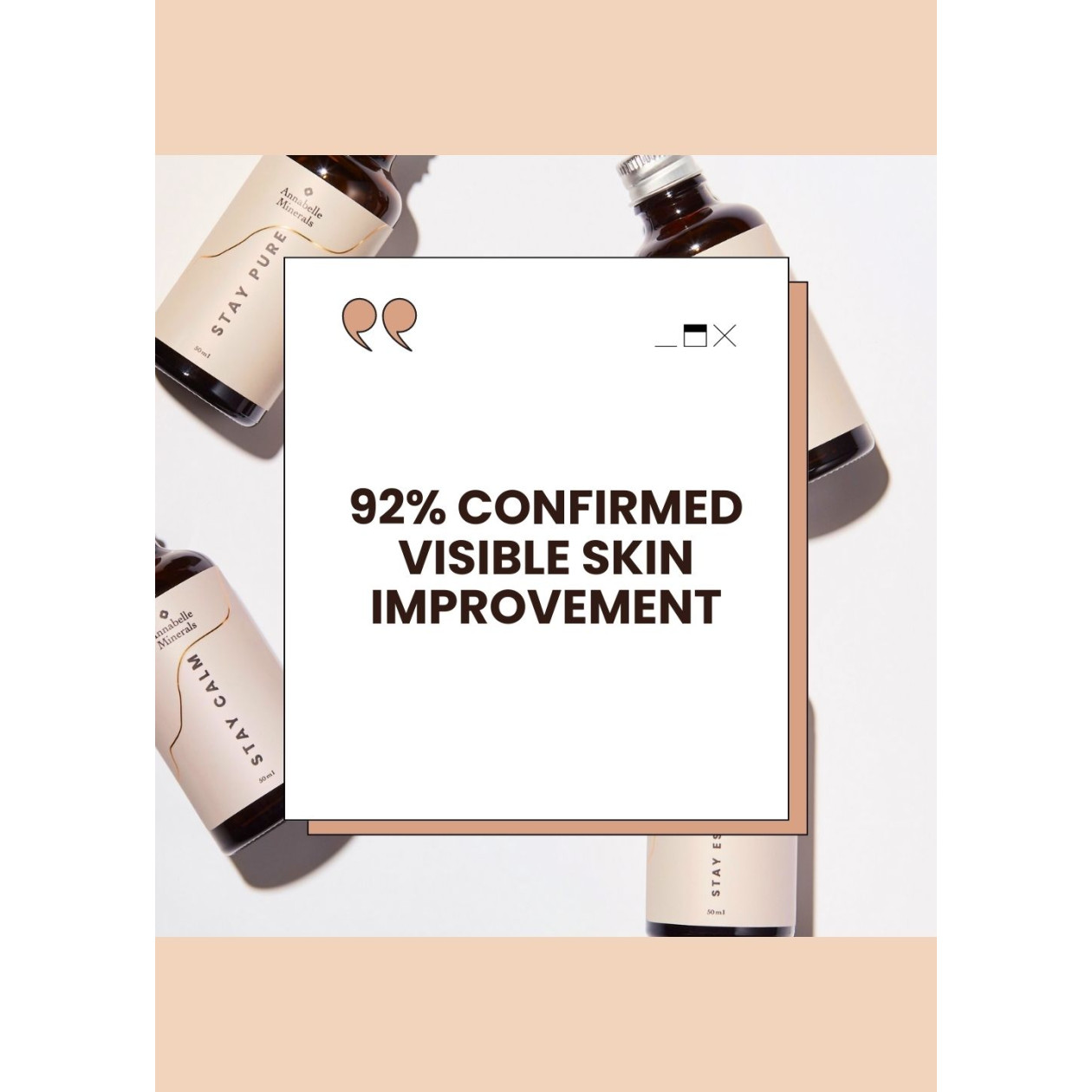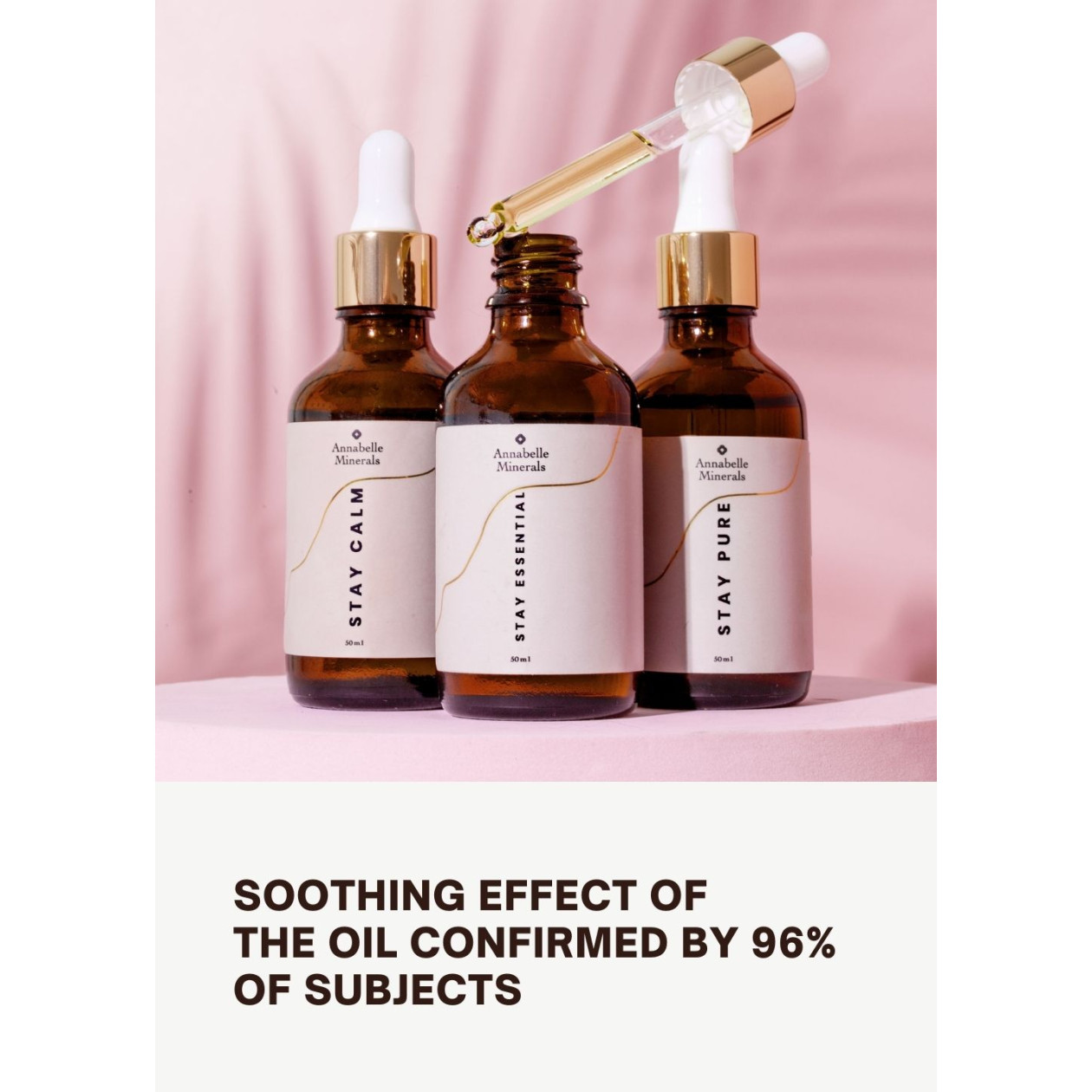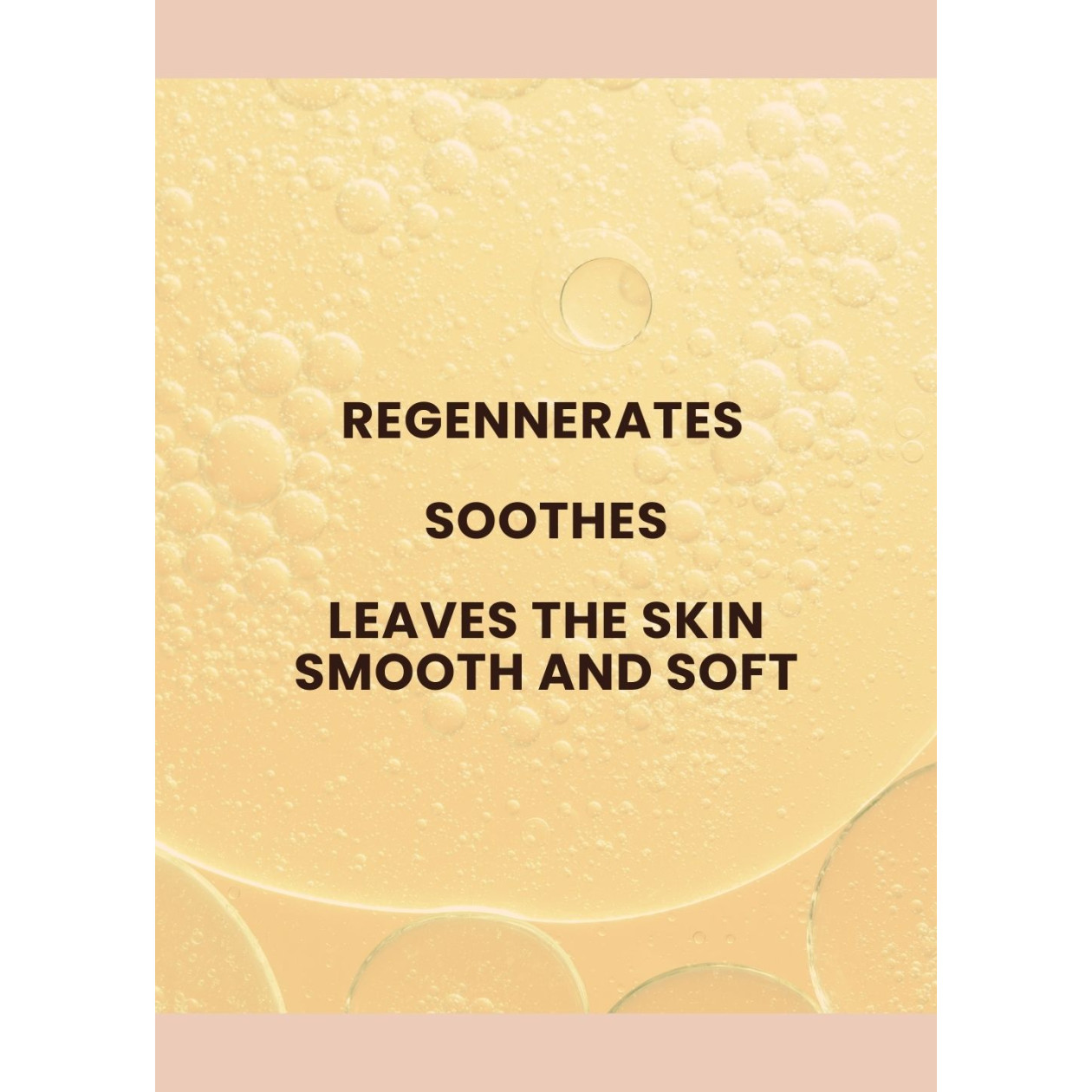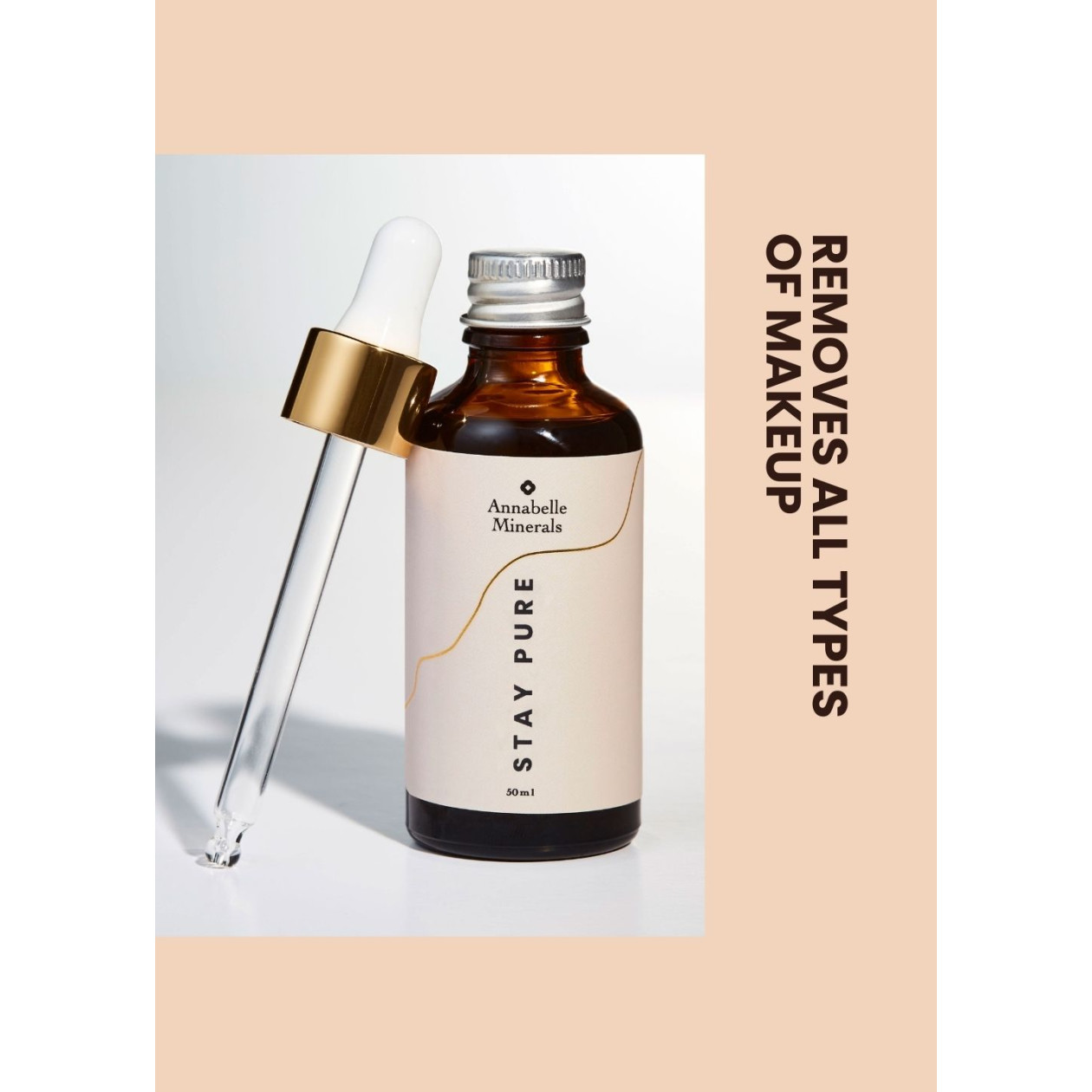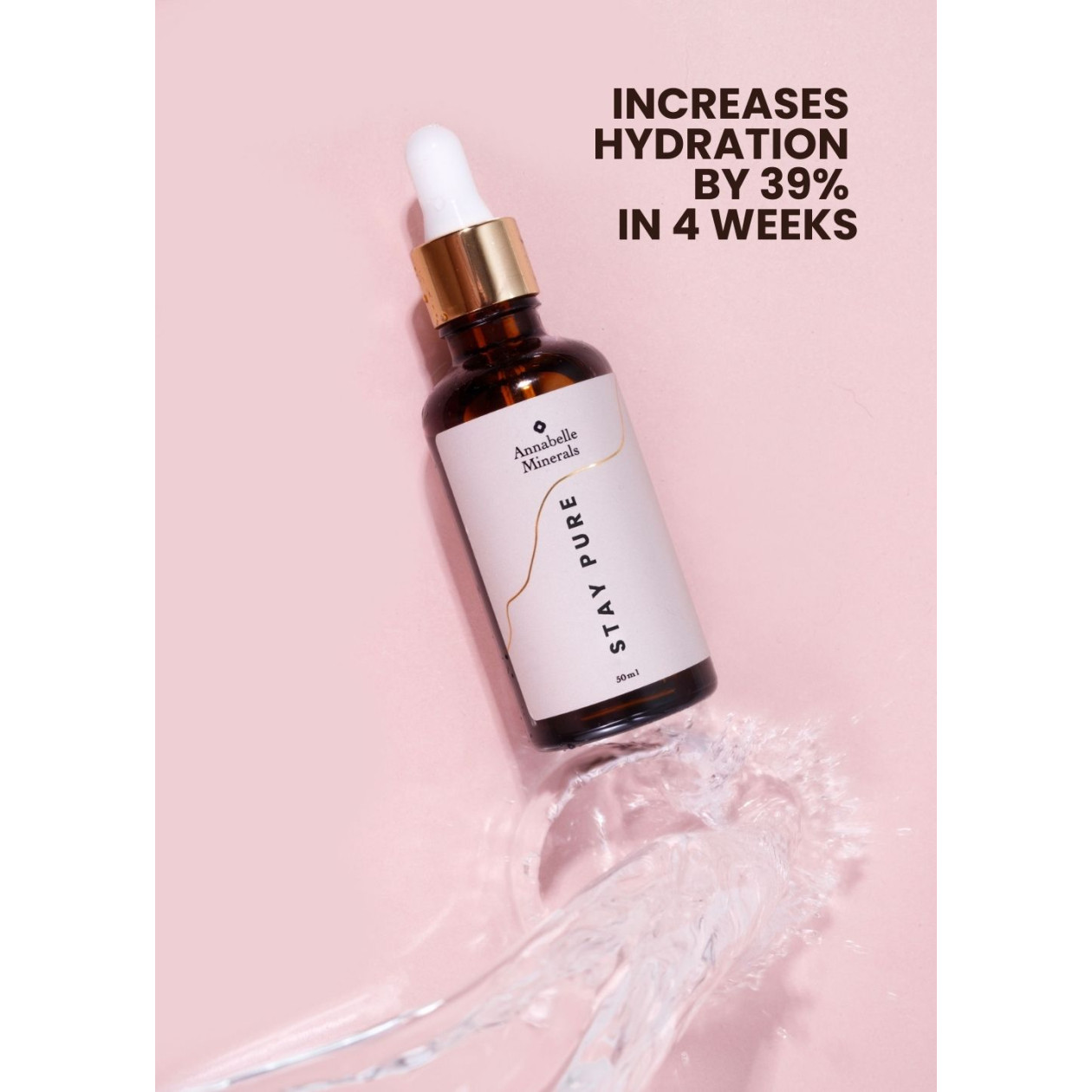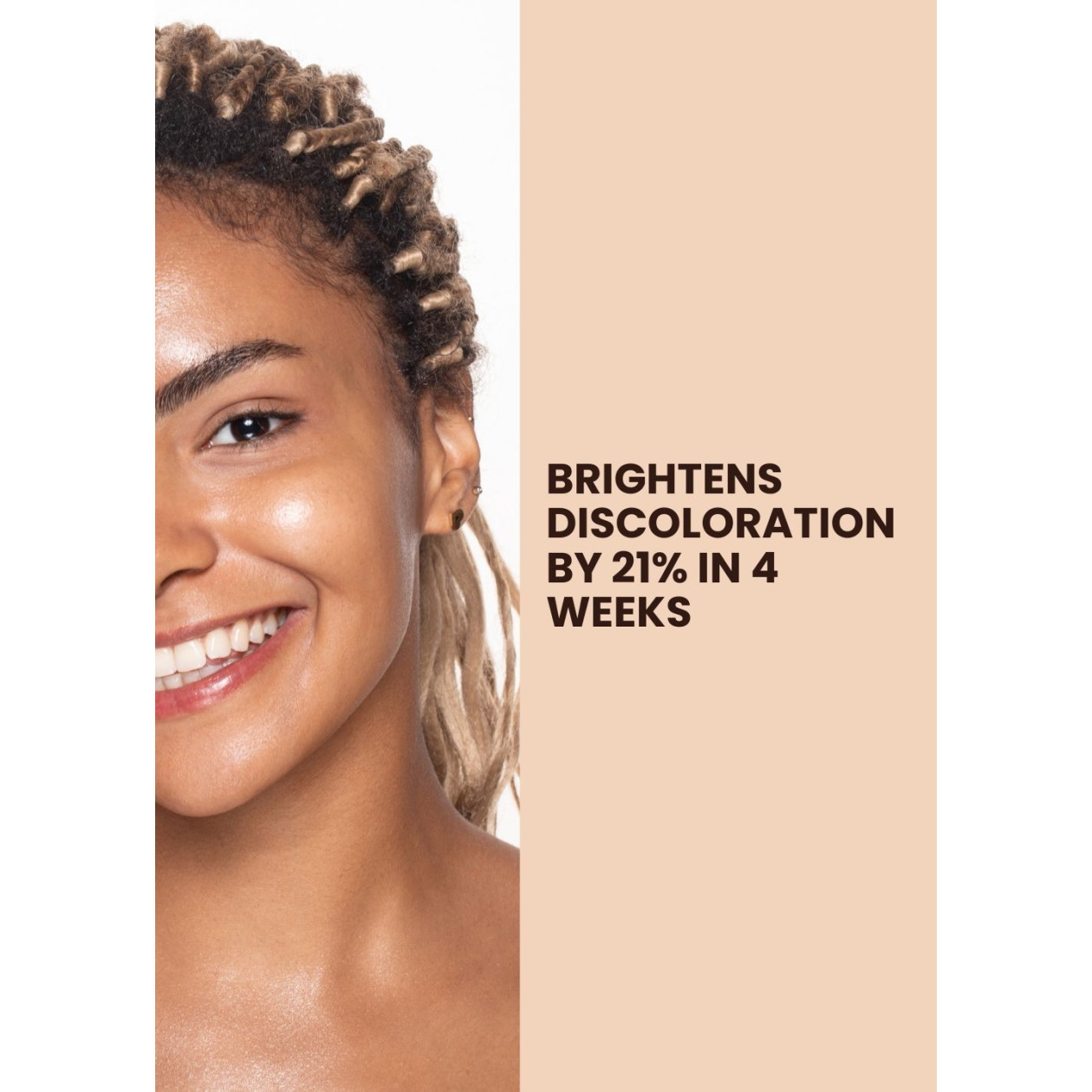 STAY PURE multi-use face oil
Stay Pure is a natural multi-use oil for acne-prone and oily skin. The oil effectively and gently removes even waterproof makeup. It soothes irritations, nourishes, and cares for the skin without causing dryness.
Reasons to love it
GENTLE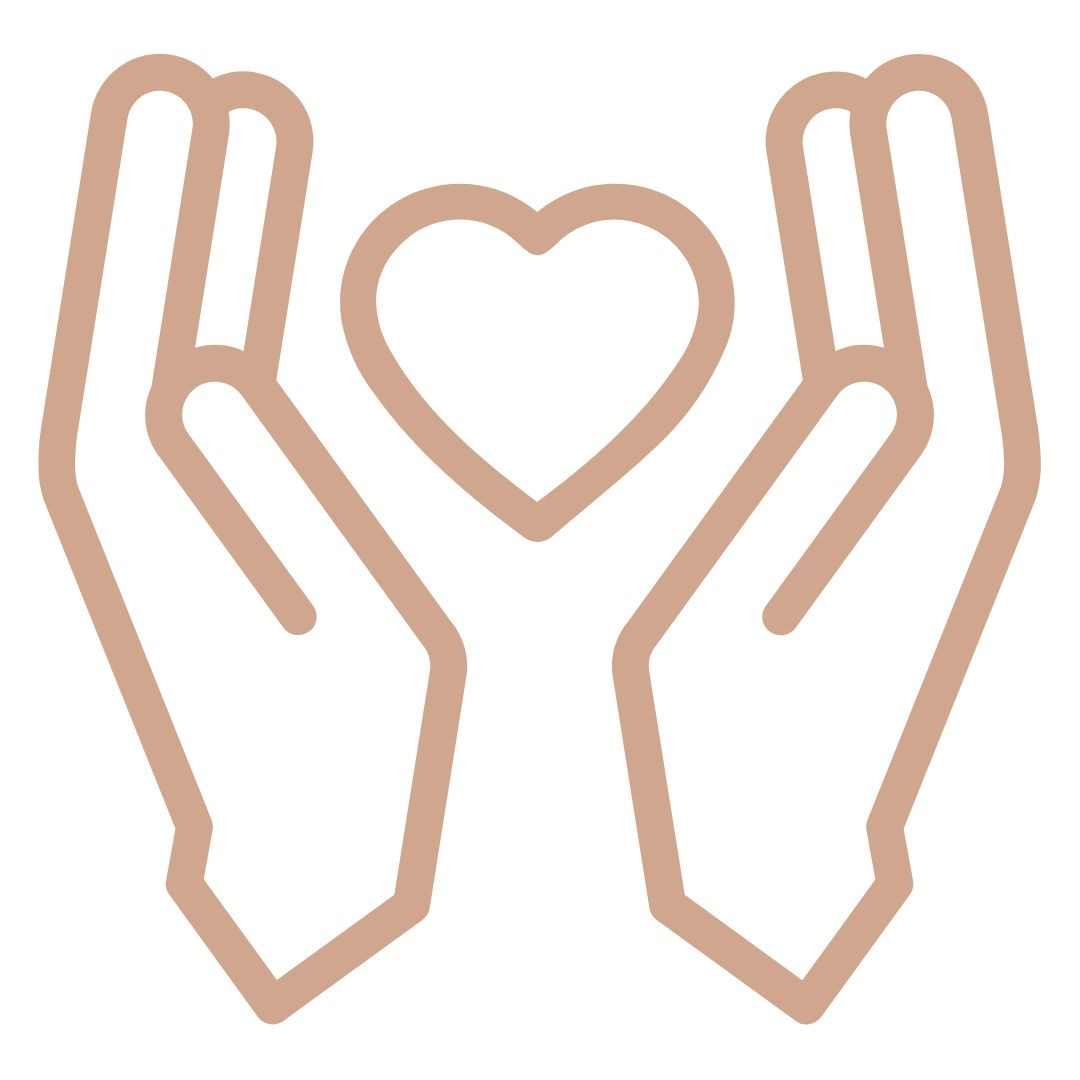 Gently but effectively removes makeup and impurities from the skin. It won't dry it out
SOOTHING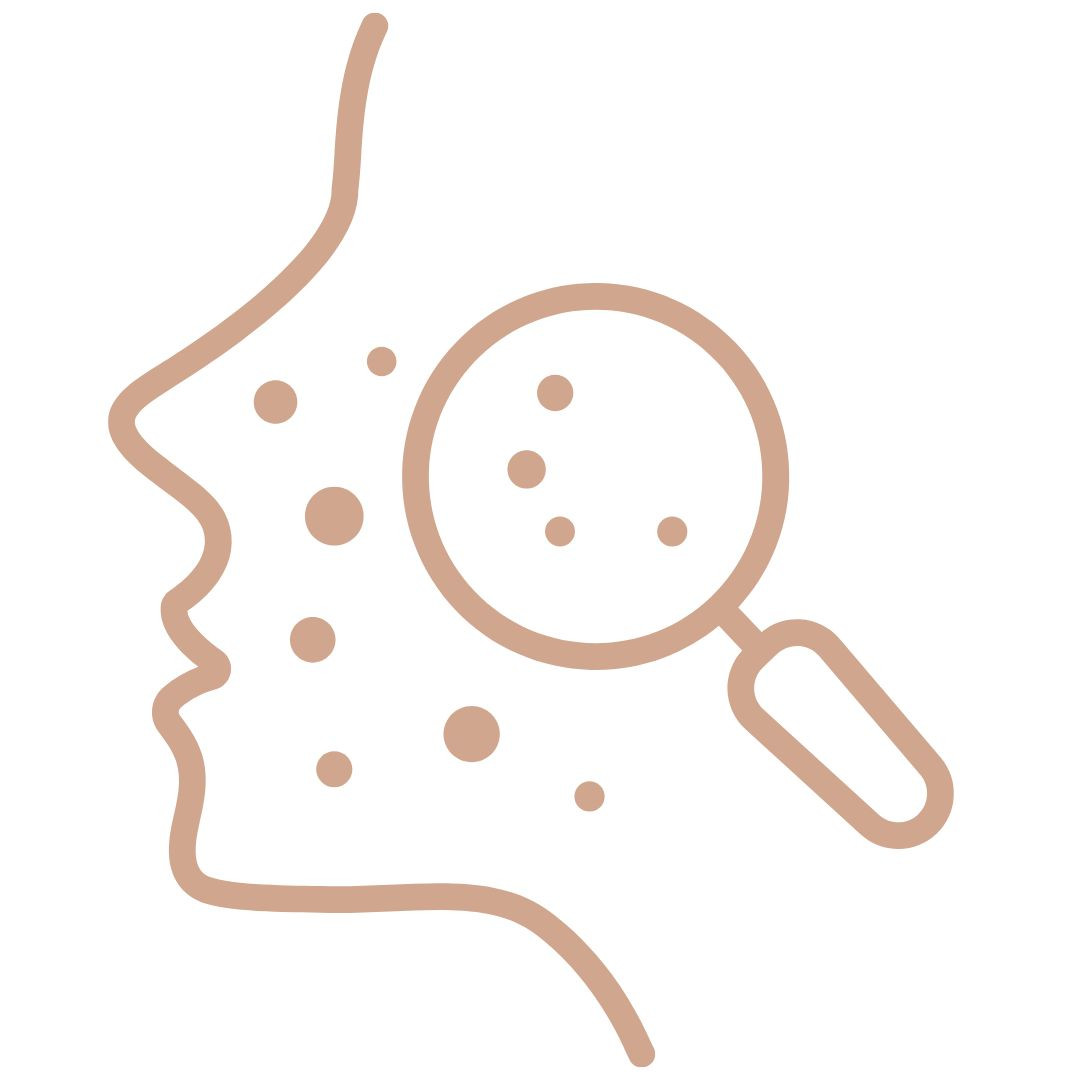 Soothes inflammation and irritation. Leaves the skin soft and smooth
EFFECTIVE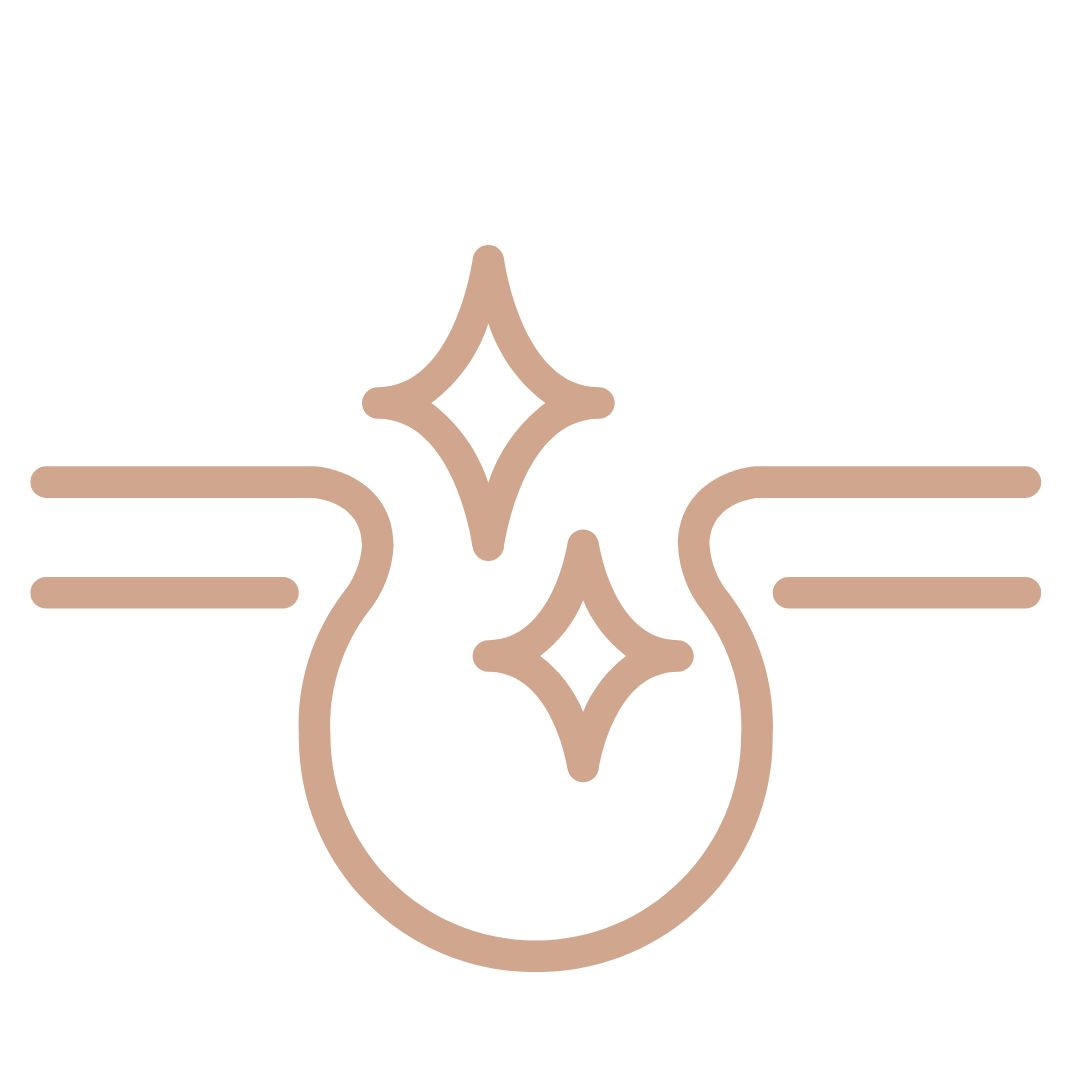 Removes all types of impurities from the skin, even waterproof makeup
More about the product
At Annabelle Minerals, we understand the importance of a holistic approach to skincare. We believe that true beauty goes beyond just carefully applied makeup; it also involves a thorough makeup removal routine. That's why we proudly present our line of three multifunctional oils, specially created with the diverse needs of different skin types in mind. Each of these oils is expertly formulated with a unique blend of nourishing ingredients.

Skin characteristics

Acne-prone, oily and combination skin.

Stay Pure - A natural multi-use face oil

Comprehensive Natural Oil, specially formulated for sensitive and problematic skin. With its high concentration of fatty acids, this oil delivers a soothing and regenerating effect, providing relief to irritated facial skin. Experience deep hydration and a calming sensation as this oil works its magic. Its lightweight formula absorbs quickly, leaving no greasy residue behind. Feel refreshed as it restores your skin's healthy and radiant appearance.

Benefits of using

Problematic, oily skin, often treated with aggressive cleansing agents and mattifying creams, can become irritated and dehydrated. Interestingly, oils are highly effective at dissolving excess fat, sebum, and dirt on the skin. Stay Pure Makeup Removal Oil is specifically designed to help you effectively remove even waterproof makeup without further irritating already sensitive skin. For a thorough cleansing, it is recommended to follow a two-step process: start with oil removal and then proceed with a gentle gel or foam cleanser. This approach ensures that your skin is thoroughly cleansed without being stripped of its natural moisture. By avoiding harsh detergents, your skin will quickly improve its overall condition.

Stay Pure boasts a high content of fatty acids that work wonders for soothing and regenerating irritated facial skin. With its moisturising properties, it effectively hydrates and calms the skin, promoting a refreshed and revitalized appearance. Additionally, Stay Pure acts as an antibacterial agent, helping to keep the skin free from impurities.
Reduce the one-time use of plastic with us - the oil does not contain a pump. Buy a reusable pump HERE if you need it.

Precautions

Oils and essential oils are potent substances for the skin. Please use them with caution. Introduce them gradually into your skincare routine. If your skin is prone to irritation or allergies, perform an allergy test before use.
Ingredients: Argania spinosa kernel oil, Cocos Nucifera (Coconut) Oil, Ricinus communis (Castor) oil, Crambe Abyssinica Seed Oil, Ribes Nigrum Seed Oil, Thymus Vulgaris Oil, Gaultheria Procumbens Leaf Oil, Tocopherol, Helianthus Annuus (Sunflower) Seed Oil, Citral, Geraniol, Limonene, Linalool
Size: 50 ml
1.

MAKEUP REMOVAL: pat the oil onto dry or damp skin and massage it in with circular movements until the makeup is dissolved. Wipe off the residue with a reusable makeup round.

2.

SKINCARE: apply a few drops of the oil after moisturising to lock in moisture in the skin.

3.

MASSAGE: use it to create a slippery surface for GUA SHA face massage.

MAKEUP: mix the oil with mineral makeup - foundation, blush or highlighter. Apply with SOFTIE sponge. Use it over the jumbo lip pencil to add shine to the lips.
What I can do for you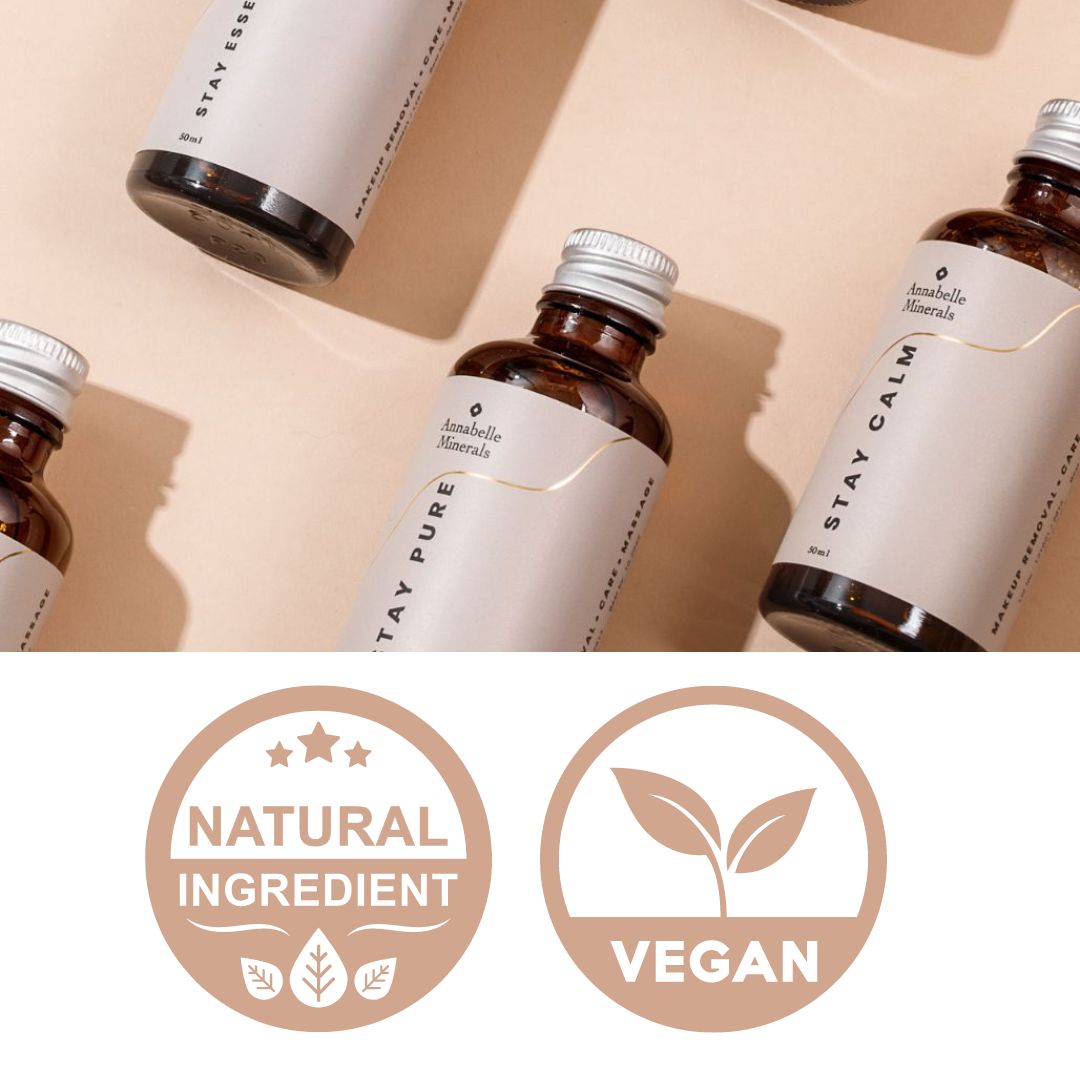 Favourite ingredients
COCONUT OIL
Hydrates, nourishes, and locks in moisture
VITAMIN E
A strong antioxidant, improves the tightness of the epidermis,
ARGAN OIL
Nourishes, moisturises, and regenerates. Protects against harmful external factors. Strengthens the skin and hair
CASTOR OIL
Greasing, smoothing, and softening. It is compatible with the lipids of the epidermis, thanks to which it works complex
ABYSSINIAN OIL
Moisturising, regenerating, and antioxidant. Nourishes and strengthens the skin
RASPBERRY SEED OIL
Help fight the visible signs of aging and prevent their formation. Anti-inflammatory, reduce redness and imperfections
SUNFLOWER SEED OIL
Regenerating, anti-aging and softening. Prevents excessive water loss from the skin by creating an occlusive layer
THYME OIL
Antiseptic and has anti-inflammatory. Fights bacteria, fungi and free radicals. It accelerates the healing of inflammation, including purulent
GAULTHERIA PROCUMBENS LEAF OIL
Analgesic and anti-inflammatory properties as well as antiseptic, antibacterial and disinfecting. Soothes, timulates, and firms the skin. It's anti-acne and anti-dandruff
Show more ingredients Hide ingredients
Customers who bought this product also bought:
Got questions regarding your order? Contact us - we are happy to help!